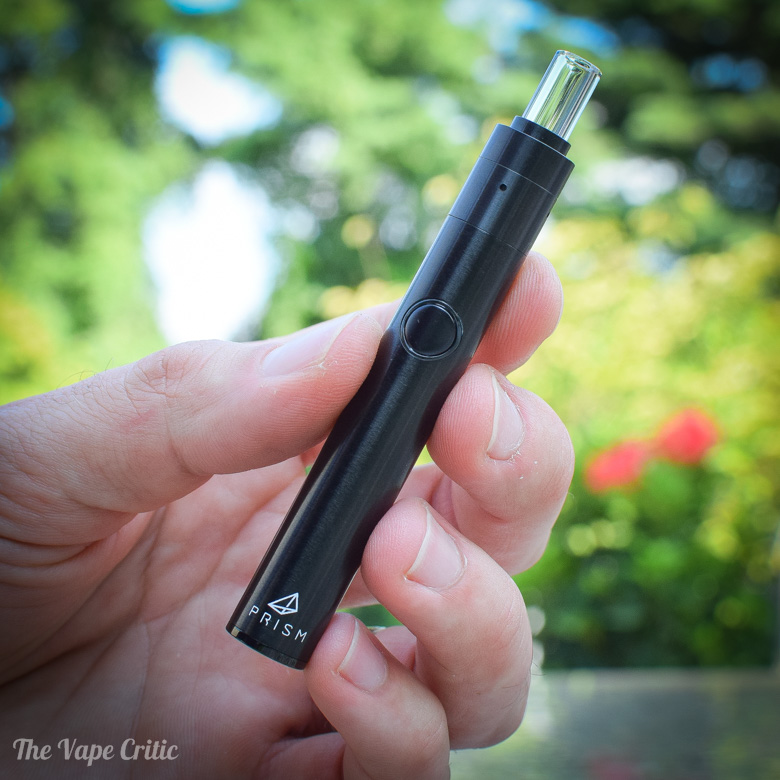 This vaporizer is the KandyPens PRISM and I'm really diggin everything about it, it's currently at the top of my list of best vape pens.
Wax & oil concentrates is what this pen is used for: Wax, Shatter, Budder, Crumble, CO2 Oil, Live Resin, Rosin, etc…
The first pen that I reviewed from KandyPens a few years ago was the Galaxy with the dual quartz coils, and then the Gravity came shortly after that with the ceramic plate atomizer.
I've given KP lots of feedback over time about how to keep evolving their pens, and they listened to a lot of what I said when it comes to this Prism.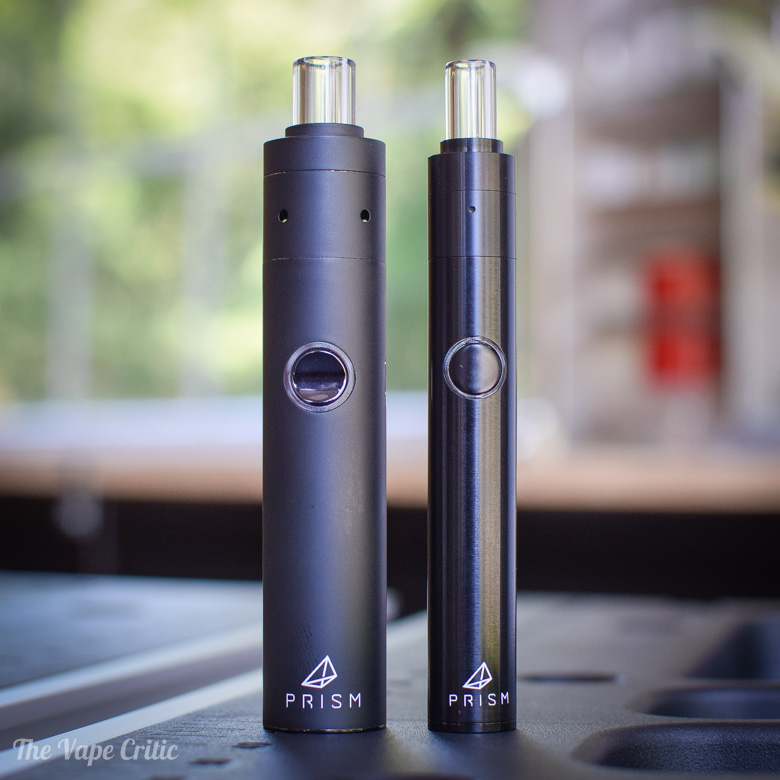 If you're a light concentrate user, or you typically like to load enough for a few nice draws at a time, this is the pen for you. I only say this because of the small size of the chamber, and they do happen to make a larger Prism+ model as well with a big ceramic atomizer that can hold a lot more wax (shown on the left in picture above).
So if you like to use a little at a time you get the Prism, and if you like to use a lot or you like really big hits then go with the Prism+.
The build quality and look & feel is the first thing I loved about it when I opened it up. The body is an electro-plated stainless steel that looks great but more importantly it also feels great and doesn't show fingerprints or smudges. It's also tiny! It's only ~4″ tall and about a half inch thick.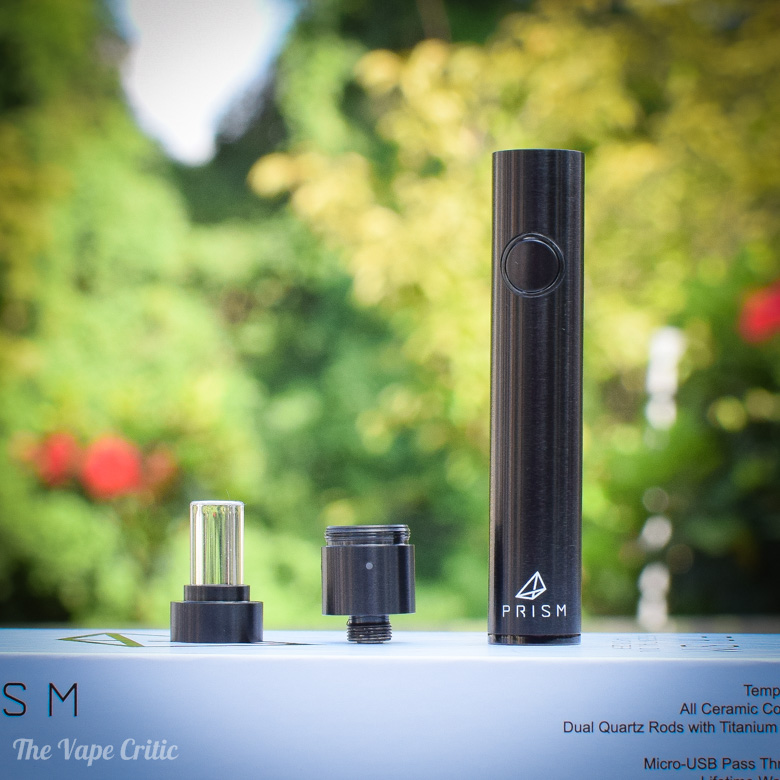 Then it has the resin mouthpiece at the tip with an integrated splash-guard screen to help keep your wax from making its way up. The only light the pen emits is a colored halo led around the power button, which your finger mostly covers up when you press it so it's a very discreet and stealthy vape.
The sub-ohm battery has a 320mAh capacity which is pretty good for such a small piece. Pairing that with the low-power-consuming ceramic atomizer gives you quite a bit of usage before it'll run out of charge.
Now the ceramic plate coil is pretty small so make sure you don't overload it, just put in a BB-sized dab at first to see how long it lasts you, you'll probably be surprised at how many draws you get from it.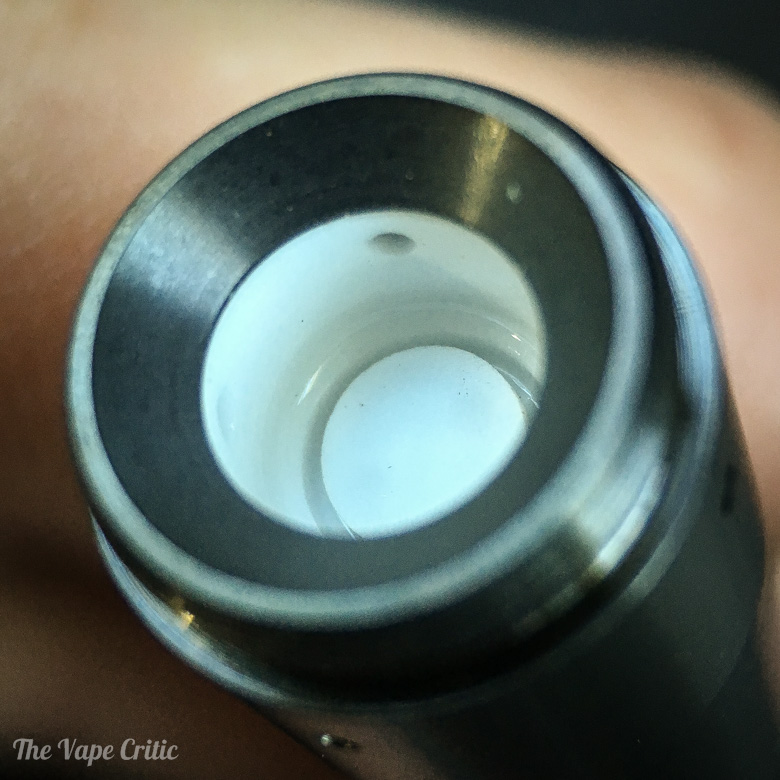 Taste and smoothness are the biggest advantages of ceramic "coil-less" atomizers like this one, it heats your concentrate more gently then an atomizer with a wire coil does. This also results in a higher efficiency so you end up using less material with the ceramic.
The Prism comes with a second atomizer as well, and this one is a dual-quartz coil in a quartz dish with a titanium wire heating element. The vapor will not have the same flavor and intensity but you'll be able to get bigger clouds with shorter pulls since the wire heats up a lot faster than the ceramic.
It has four heat levels you can choose from, and to cycle through the settings you just click the power button 3 times quickly. To turn the battery on and off you click the button 5 times.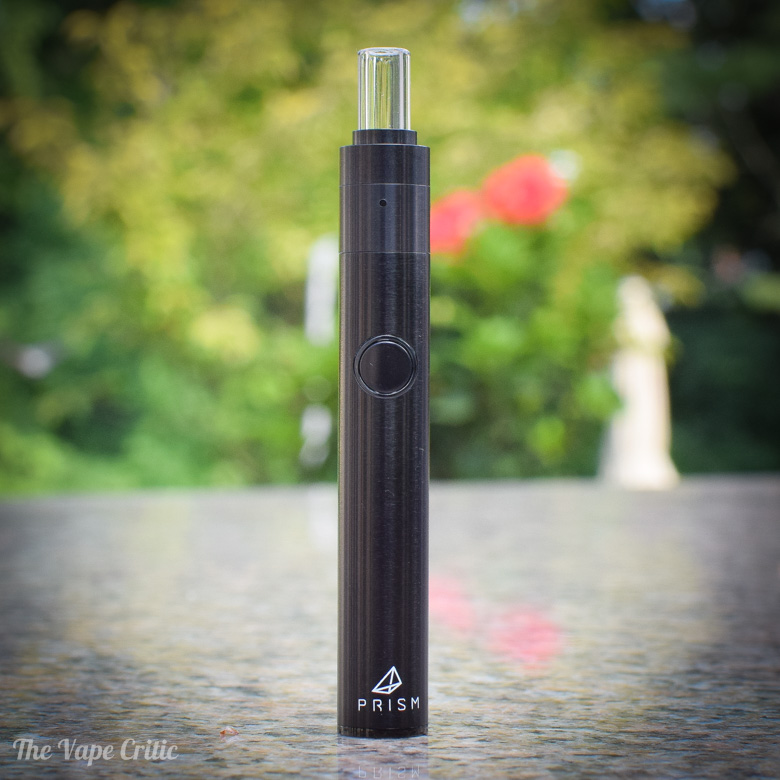 With the ceramic atomizer the low heat levels will provide a lot of very pure flavor and light to medium vapor. Bump it up to the higher heat levels with the ceramic coil if you wanna get big clouds from it.
When you use the dual quartz coil you can get lots of vapor from it even on the lowest temperature, so just remember that you use that one differently. You also don't need to draw from it as long as you do with the ceramic to get a big hit, just a few second pull will usually suffice.
Both atomizers are also sealed up and leak-proof with a silicone plug that's placed inside the coil at the bottom, and it's food-grade and non-toxic. This means you can use thin oils in this pen and it won't leak out the bottom onto the battery connection.
Literally the only thing I want to see upgraded with this pen is the dual quartz coil, I'd like to see a higher grade titanium used for the wire, but the current one is still safe for light use and most pens on the market use the same material.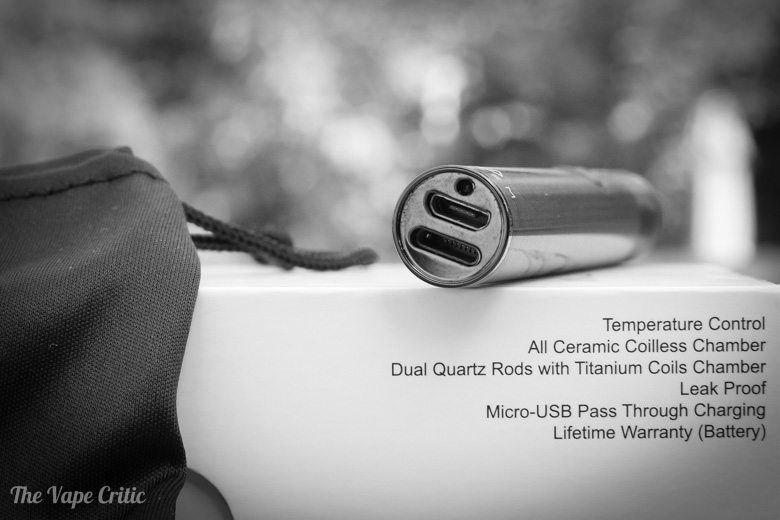 The last awesome feature I wanna mention is the fact that it has two different charging ports on the bottom, and one of them is a lightning port like for your iPhone, super cool and convenient. The other port is micro-USB which is the industry standard for vaporizers and is also used by many other electronics, including cellphones.
Battery life is above-average for a vape pen of this size, and when you use the ceramic coil it really stretches out your concentrate.
They also include an extra mouthpiece in the box as well as a soft pouch to carry it around in. It also comes with a lifetime warranty on the battery should you run into any troubles with it.
Click here to buy the Prism from the official KandyPens store. Use my promo code STAYUP30 to get 30% off which brings the price down to $69. I do get compensated if you buy one through my referral link but I seriously like this pen and your support is immensely appreciated!
Stay up!
-Bud