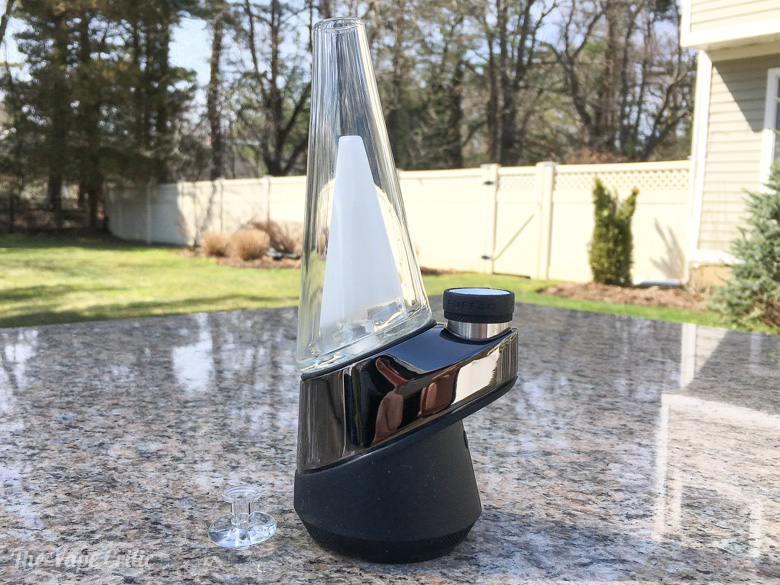 This is the Puffco Peak, a portable dab rig for wax and oil concentrates.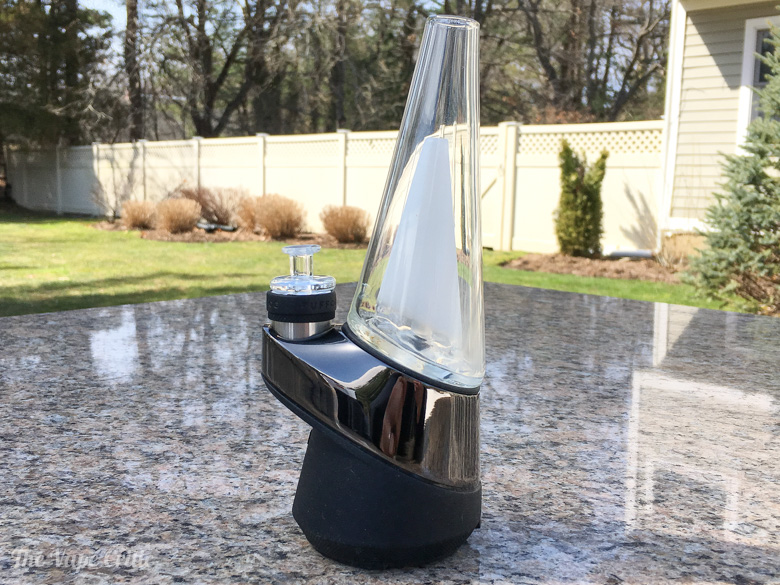 It's easy to get vapor from this thing which will make it have mass appeal, and it's a pretty tiny rig, smaller than I thought it would be.
The look and feel is really nice just like the other Puffco products, it's light and easy to pass around too.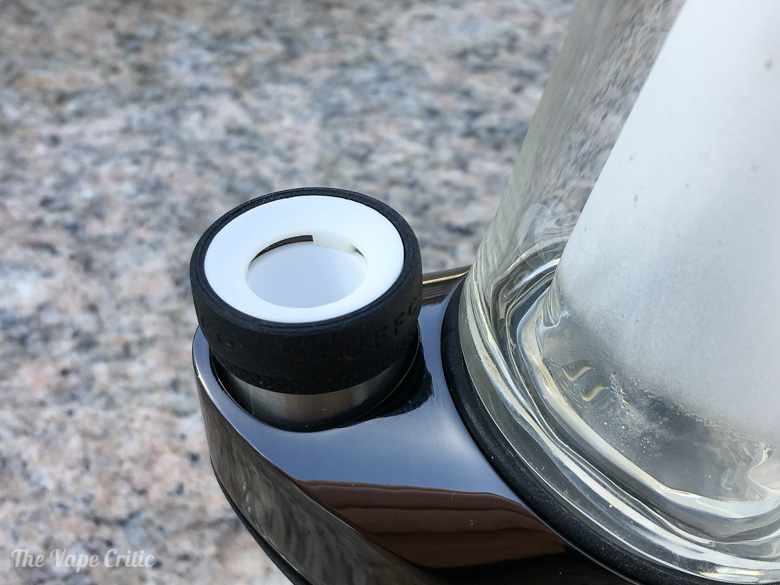 It has a removable ceramic cup or bucket which is where you load your wax, and you don't necessarily "dab" from this thing, it says to load your concentrate in the cup before you even turn it on.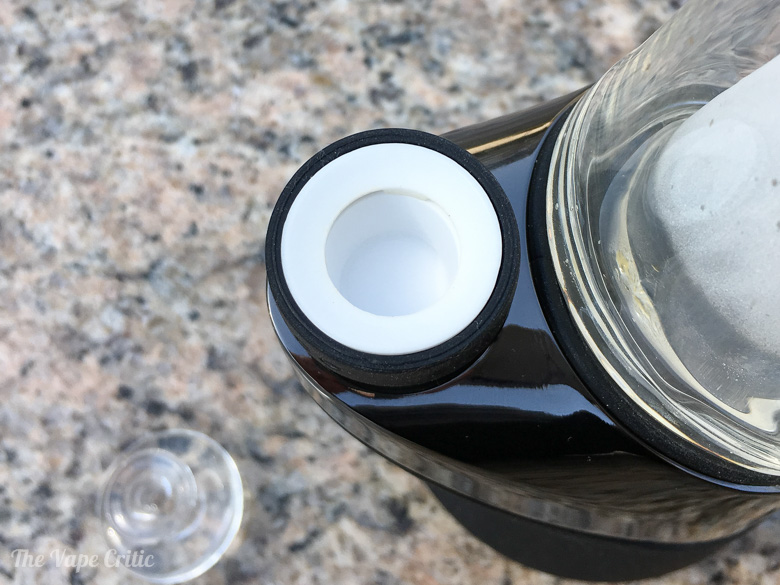 It also comes with a pretty cool carb cap made of glass, it fits great and is fun to use, but could be easy to lose and without it the rig does not function normally.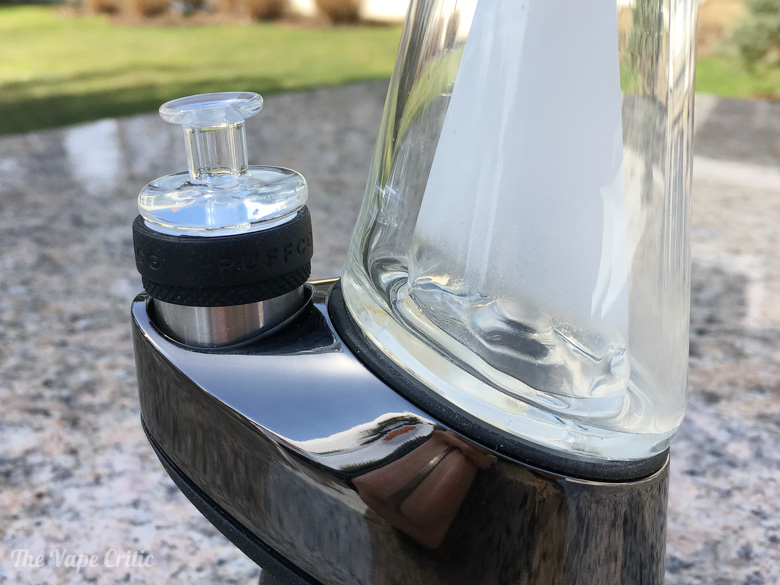 You get 4 heat levels to choose from and I'd say they're set at good temps, I've been mostly using the middle 2 settings so far.
You're supposed to put water in the glass part and to my surprise it did a very good job of keeping the water from bubbling up and touching my lips. It did happen once during my initial test (see video) but that was it.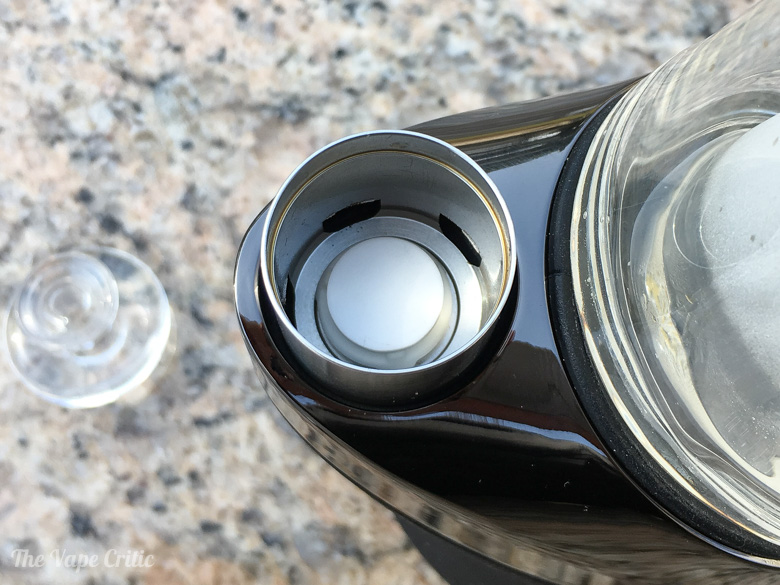 The ceramic cups are easy to remove and replace, they actually just sit in place on top of the heating plate. The cup is only heated from the bottom so don't put your wax on the walls like some do when dabbing.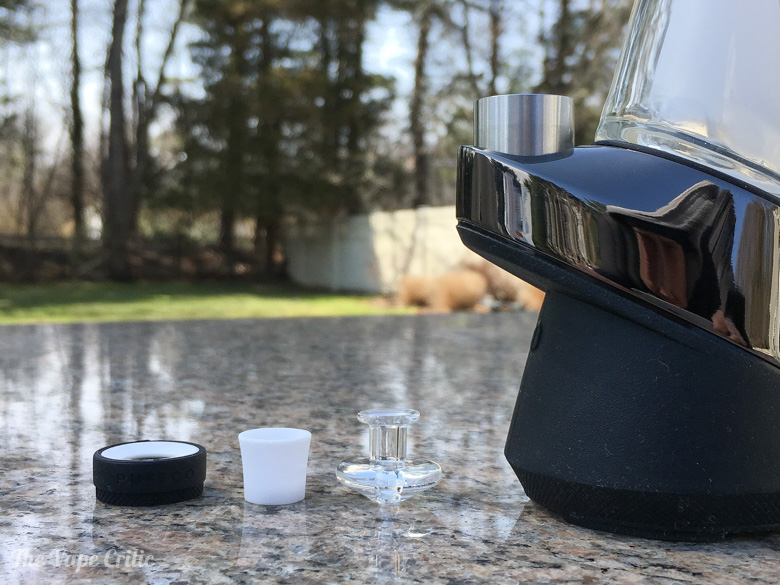 Click here to buy the Peak from the authorized Puffco dealer I recommend.
Stay up!
-Bud