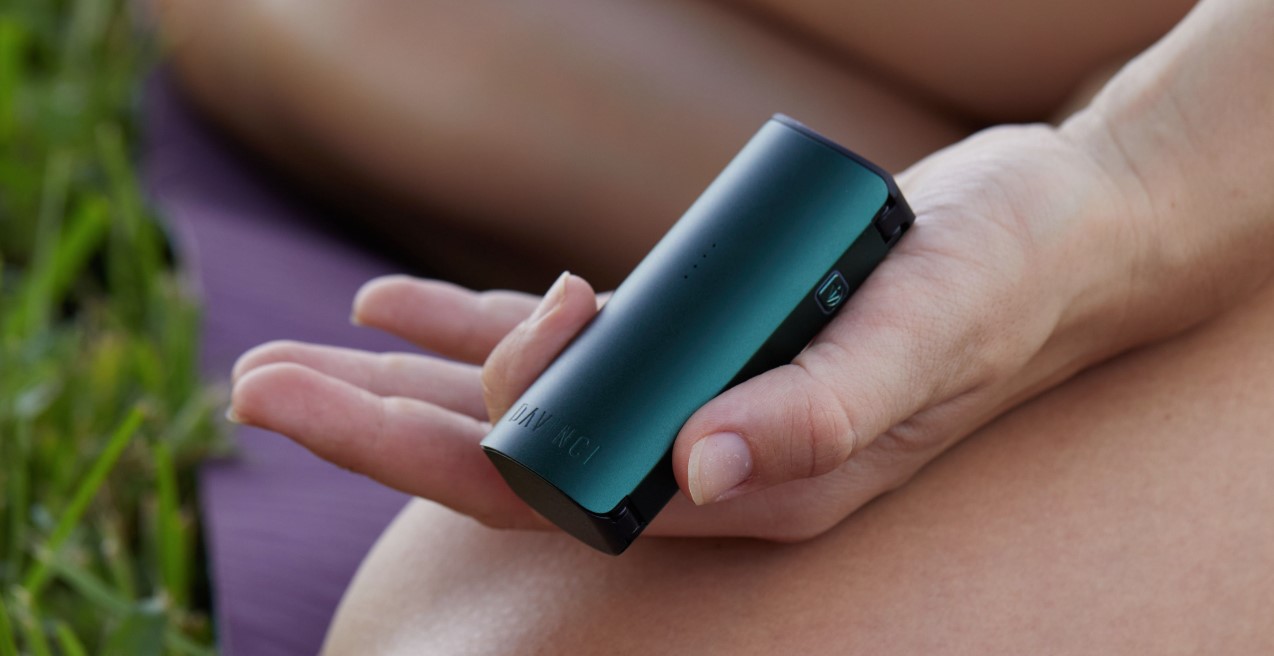 Big Quality in a Small Package
DaVinci introduces the DaVinci MIQRO-C vaporizer, an updated version of the beloved DaVinci MIQRO, retaining the same excellent technology while incorporating delightful and vibrant colors. This refreshed model offers a user-friendly experience, faster charging capabilities, and the sleek design that DaVinci is renowned for.
The MIQRO-C Vaporizer stands out as an ultra-compact and elegantly designed dry herb vaporizer. Its compact size makes it highly portable and convenient to carry around. With the inclusion of a removable battery and a USB-C rapid charging port, users can enjoy quicker charging times, ensuring minimal downtime between sessions.
Key Features:
Dry Herb & Concentrate Compatible*
Type C Charging
Removable / Rechargeable 18350 battery
4 Preset Smart Path paths
Built-in Zirconia Insulative Spacer
30-minute run time
39-second heat up time
Dims: 23 mm x 34mm x 80mm
Weight: 87g
5-year Warranty
ADVANTAGES:
CLEAN:

DaVinci assures its customers that only the cleanest components are utilized in their products. Embracing a Clean First Technology ethos, DaVinci goes above and beyond by avoiding the use of metals or plastics in their vaporizers' sealed zirconia/glass airpath. This meticulous approach ensures that connoisseurs can indulge in a vaping experience that is free from any potential contaminants, prioritizing purity above all else.
DaVinci's dedication to safety is further exemplified through its products' certification, providing customers with the peace of mind they deserve. Each vaporizer undergoes rigorous safety testing to meet stringent standards, guaranteeing a secure and reliable vaping experience. Not only does DaVinci prioritize safety, but they also prioritize flavor. By utilizing FDA-approved microbial polymer blends on their mouthpieces, DaVinci ensures a more sanitary experience for users. This thoughtful design choice not only promotes cleanliness but also offers a pleasantly cool sensation on the lips, enhancing the overall vaping experience.
PRICE:
$99 dollars is an incredible price for a high-quality vaporizer. This puts the Davinci Miqro-C almost in a league of its own, given the low cost and high quality. This is a portable unit that should last with proper care and maintenance and is designed by a well-respected company in the industry. The price point is fantastic and a clear reason for the success of the Davinci Miqro-C.
TINY:
The MIQRO C remains to be the world's smallest loose-leaf vaporizer built with Clean First® Technology. MIQRO C's exact dimensions are 23 x 34 x 80mm / 0.91 x 1.34 x 3.13 in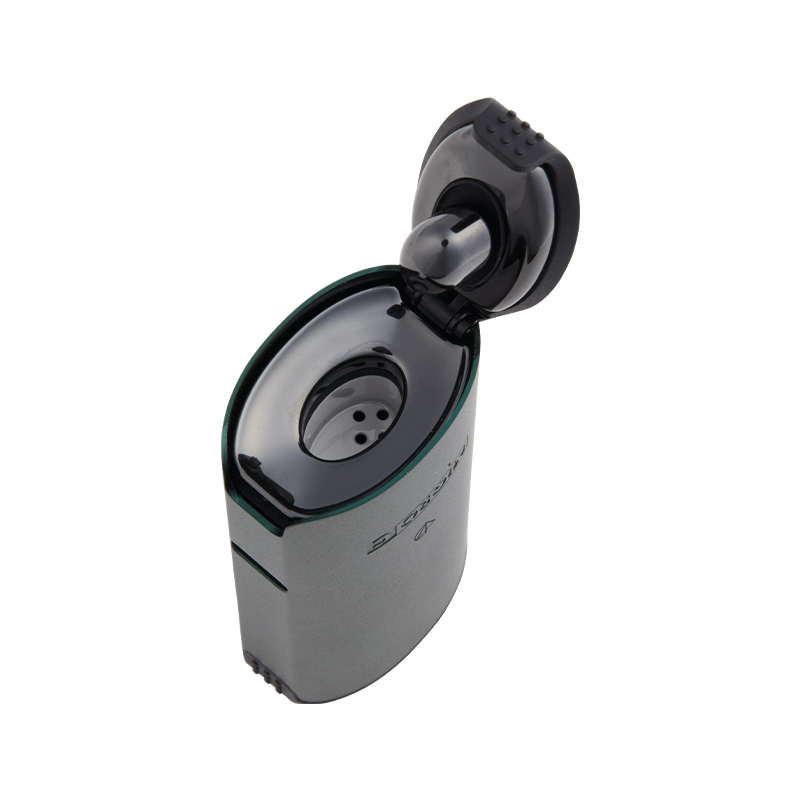 FUN COLORS:
Available in green or black, the sleek casing of the Davinci Miqro-C fits perfectly into a pocket while looking high quality and high tech. The green is a rich, almost British racing green, and the black is clean and modern. Folks who value the aesthetic clarity of a well-designed product will appreciate the craftsmanship in the finished work.
INTERCHANGEABLE BATTERIES:
Perhaps one of the most annoying "features" of many high-end vaporizers is the inability to swap the battery. This can effectively limit the life of your vape because once the battery goes, it's gone. Not so with the Miqro-C.
The Davinci Miqro-C has a 18350 battery that can be removed and recharged. This means users can simply purchase extra, inexpensive 18350 batteries and extend their use time or replace a battery when it inevitably dies. This saves the vaporizer from becoming -waste.
SMART PATHS:
The MIQRO-C boasts an intuitive SMART PATHS temperature control system, simplifying the vaping process. These pre-set temperature settings allow users to effortlessly navigate and customize their vaping experience according to their preferences. Whether seeking a quick micro-dose session or a longer session, the MIQRO-C provides versatility to cater to individual needs. This feature is unusual in such a portable package and a great addition to an already quality unit.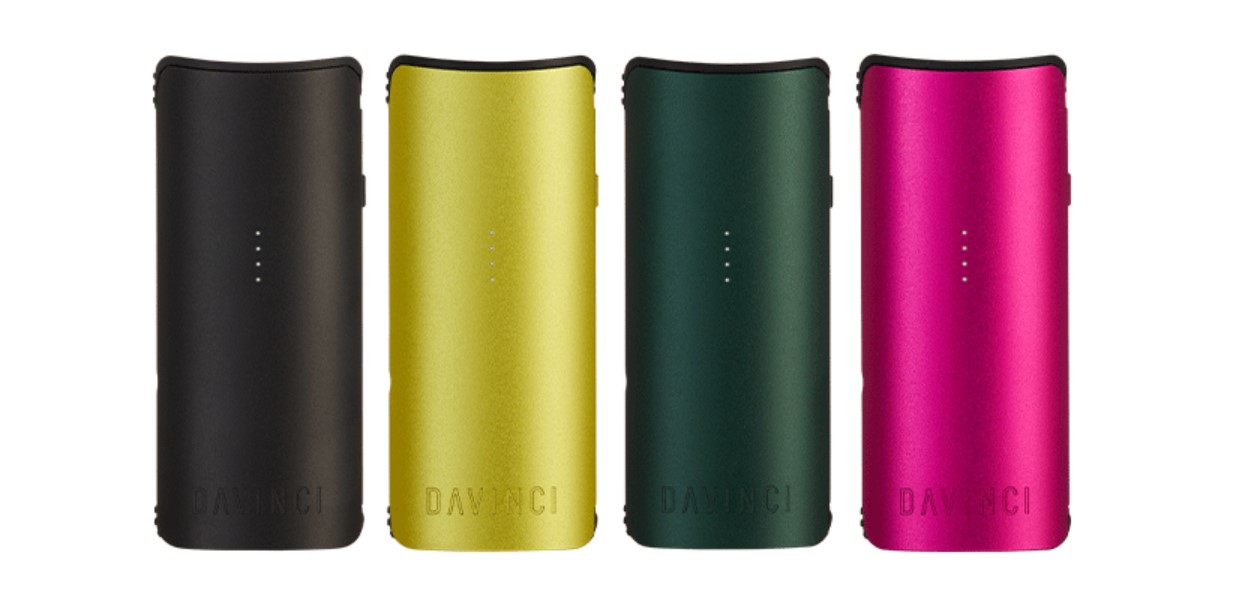 DRAWBACKS:
For those who want to enjoy extended sessions, the bowl size may be too small for convenience. However, the removable battery makes it so that you can keep the little unit chugging long past many competitors.
Included with the DaVinci MIQRO-C
(1) DaVinci MIQRO C
(1) 18350 mAh Battery
(1) Mouthpiece (Silicone)
(1) 10MM Water Tool Adapter (Silicone)
(1) Pearl Post
(1) Pearl Gasket
(1) 3-Ft Braided Nylon Type C Charging Cable
(1) Extra Pick Tool
(3) Alcohol Cleaning Wipes
(2) DaVinci Stickers
(1) Owner's Manual
(1) Customer Support & Registration Card
COMPETITORS:
Probably the most popular and similar in form factors are the offerings by PAX. It is generally accepted that the Davinci products have considerably better airflow and flavor profiles than the PAX. Given that even the PAX mini costs 50% more than the Miqro-C, it gives a strong incentive to go with the Micro-C.
HOW TO USE:
To power on, quickly click the control button five times.
One more press will power will start in the smart path and will automatically control your temperature throughout your entire session.
WARRANTY:
Davinci offers a five-year warranty, which is even longer than Storz + Bickel. This says a lot about their commitment to quality products.
CONCLUSION:
If stealth, health and a removable battery are a priority to you, this is a perfect vaporizer. It is absolutely tiny. DaVinci's commitment to purity, safety, and exceptional flavor shines through their conscientious selection of materials and dedication to providing an outstanding user experience. By adhering to these principles, DaVinci sets a high standard in the industry, prioritizing the satisfaction and well-being of their valued customers.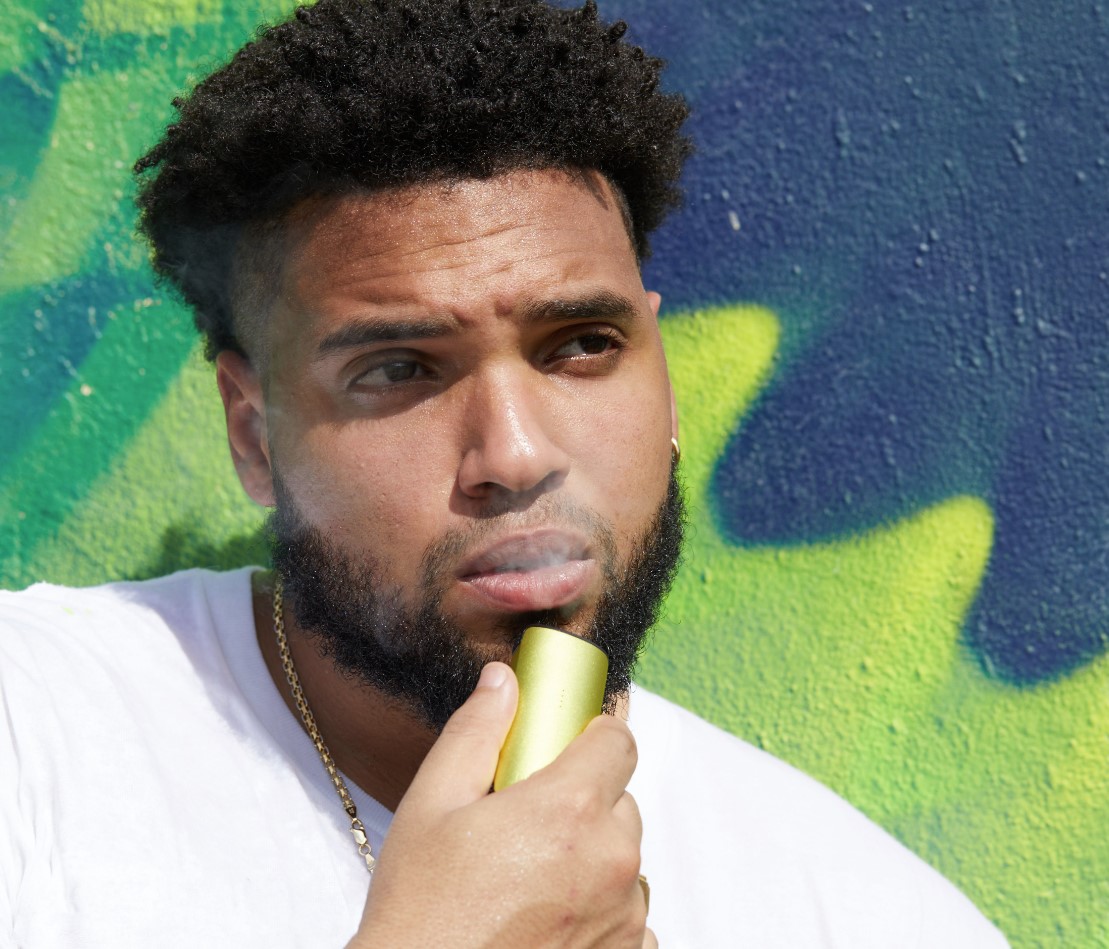 DAVINCI MIQRO-C PORTABLE VAPORIZER SPECIFICATIONS
Features: Type C Charging, Smart Paths, Clean Tech.
Heating Method: Heat Not Burn Conduction Glass Lined Conduction Oven
Heat Up Time: 39 Seconds
Battery: Type 18350, 30 mins use. Removable, rechargeable.
Communication: 4 lights
Capacity: 0.3g Dry herb capacity. 0.2g with dosage pod*
Safety: Heavy Metals Tested. Rohs Certified.
Dimensions: 23 x 34 x 80mm
Weight: 87g
Warranty: 5 Years
Since You liked this, check out our list of the Most Popular Vaporizers
Other Vape Critic Articles that you might find interesting
Best Vape Pen for Wax, Oil, and Concentrates