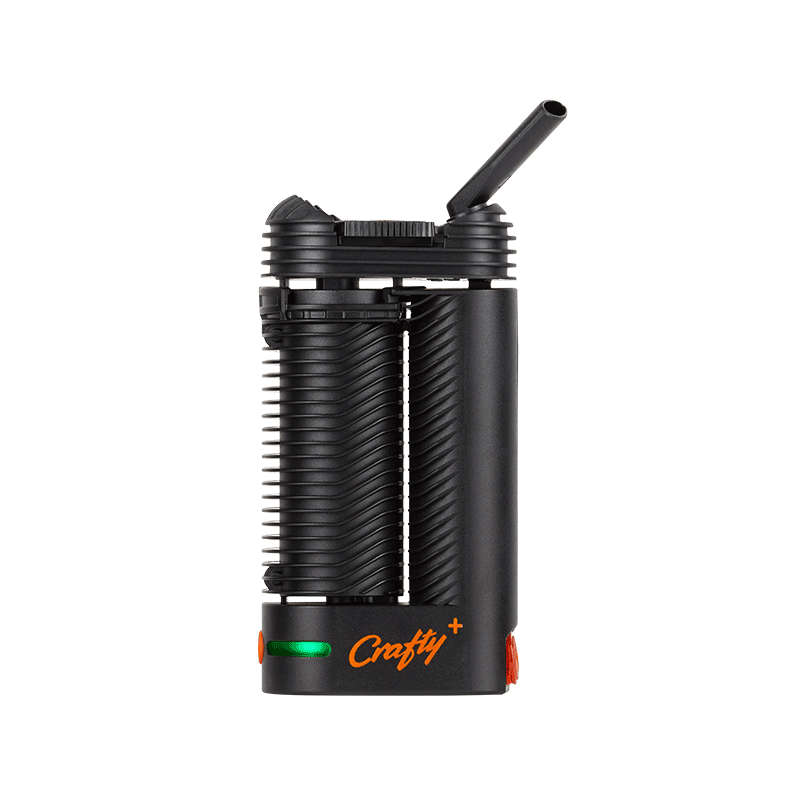 A Handheld Vape from the Creators of The Volcano
When it comes to portable vaporizers, it can be difficult to find a high-quality dry herb vape that really works for everyday users. German company Storz + Bickel of the Volcano fame seek to solve this problem with their lines of handheld units, The MIGHTY+ and CRAFTY+. The Crafty+ is a slightly smaller unit than the Crafty and is obviously more portable.
Storz + Bickel is renowned for their reliability, quality, and attention to detail in their manufacturing. It's not surprising then that their portable units would display great refinement in their execution.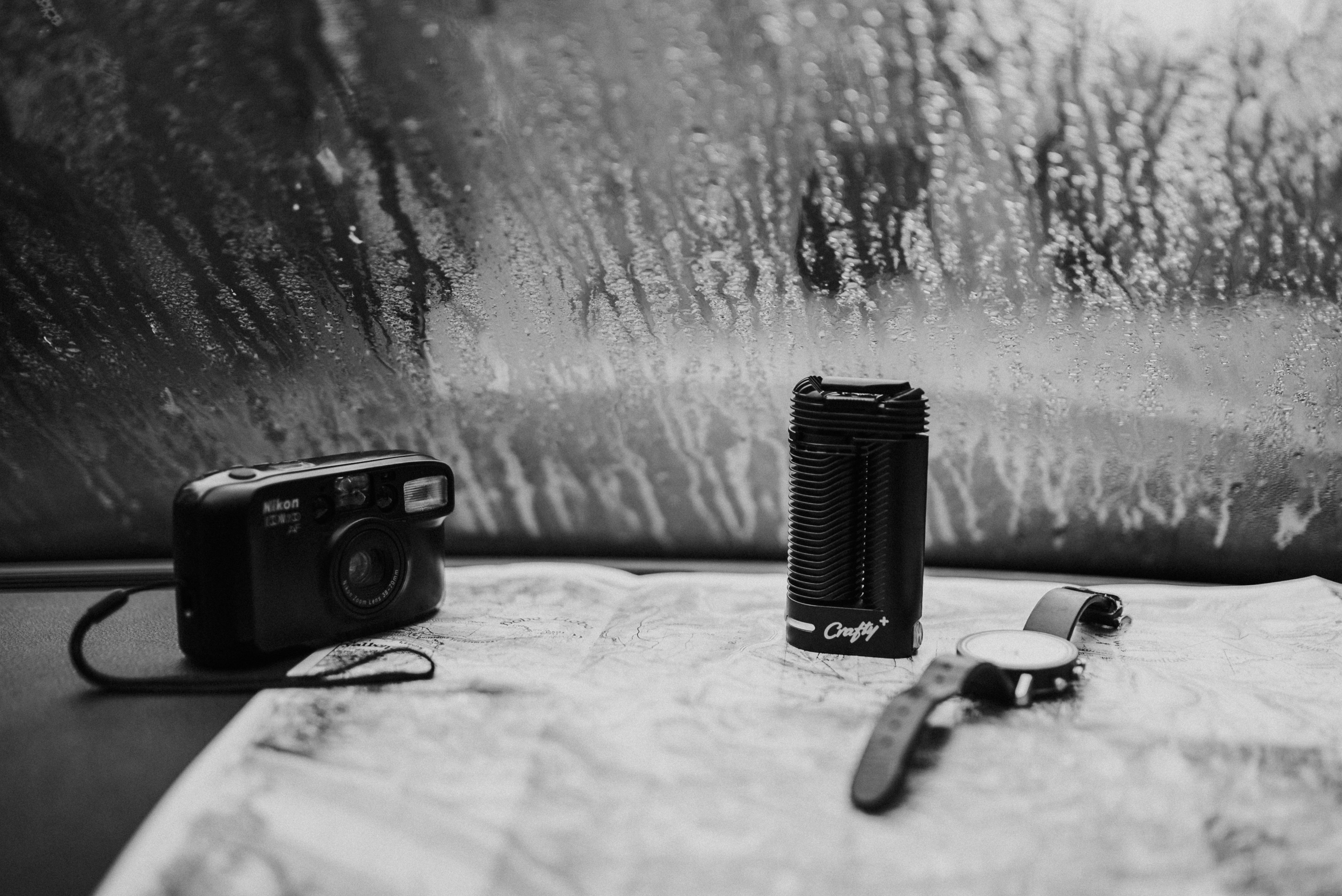 Features of the Crafty Plus
NEW with Update: Usb-C Charging (No chunky brick charger)
NEW with Update: Charging is 25 minutes faster
NEW with Update: Ceramic Coated Chamber for better flavor
Heats up to Maximum Temperature in 60-70 seconds
Super Boost brings the unit to a Maximum Temperature of 410 Degrees Fahrenheit
3 Preset Temperatures including Super Boost Mode
Bluetooth App for more customizable settings (Not currently compatible with IOS)
Higher-grade material for a super durable body
New circuit board for a longer lifespan
Convection Dominant Heating
Single Button Control
Vibration Notifications
3-year warranty when registered with S&B or a 2-year base warranty
Faster charging times -about 1.5 hours
Longer Battery life – around 60 minutes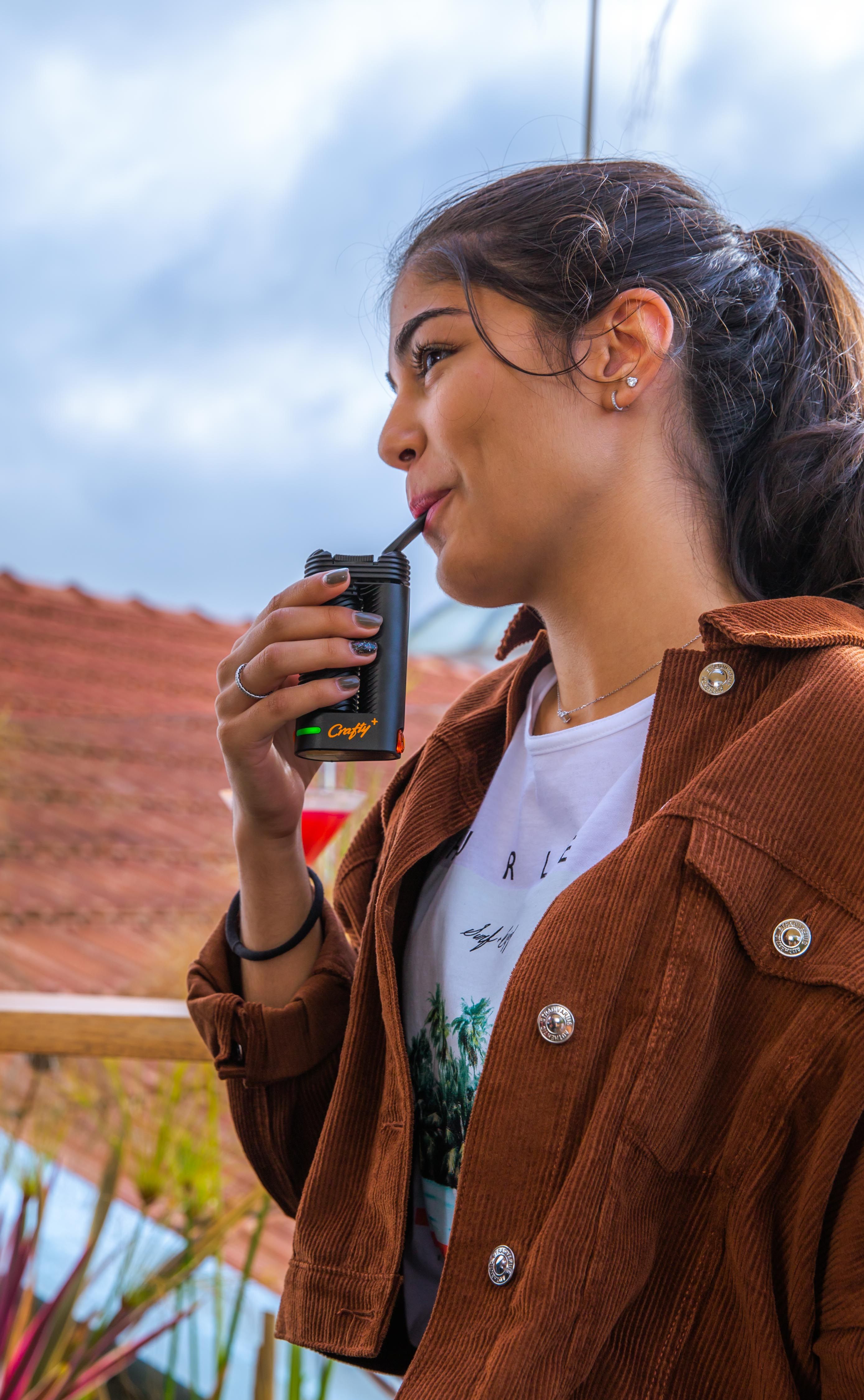 ADVANTAGES
SIMPLICITY:
The Crafty+ vaporizer has been meticulously crafted with simplicity as its core principle. Its chamber was ingeniously designed for effortless loading, devoid of any complex loading techniques. There is also minimal draw resistance, allowing a smooth flow of air through the vapor path. With a single button users can control all the functions. The Crafty+ vaporizers are truly simple.
CRAFTSMANSHIP:
With meticulous craftsmanship and a reputation for excellence, the Crafty vaporizer surpasses all expectations, offering an unmatched vaporization experience. At its core lies a heating block crafted from food-safe aluminum, assuring users of their safety as they indulge. Storxz and Bickel doesn't stop there – the high-quality heating element goes above and beyond, ensuring that every session delivers vapor of remarkable purity and potency.
The outer shell of the Crafty+ is skillfully crafted from a heat-resistant and resilient plastic material, designed to effectively disperse heat and maintain the device's weight at a mere 135 grams. Its chamber, on the other hand, is constructed from durable aluminum, while the vapor path consists of stainless steel components. Notably, the vapor path is thoughtfully isolated from all electronic elements, ensuring optimal purity in the vapor produced.
SAFETY:
To ensure the utmost safety and quality, all the components of the Crafty+ vaporizer undergo rigorous testing procedures. Not only does the device hold electrical safety certifications from Germany, but it also complies with the regulations set by the Food and Drug Administration (FDA) in the United States. This comprehensive approach to testing and certification further solidifies the Crafty+'s reputation as a reliable and compliant vaporizer, offering peace of mind to its users.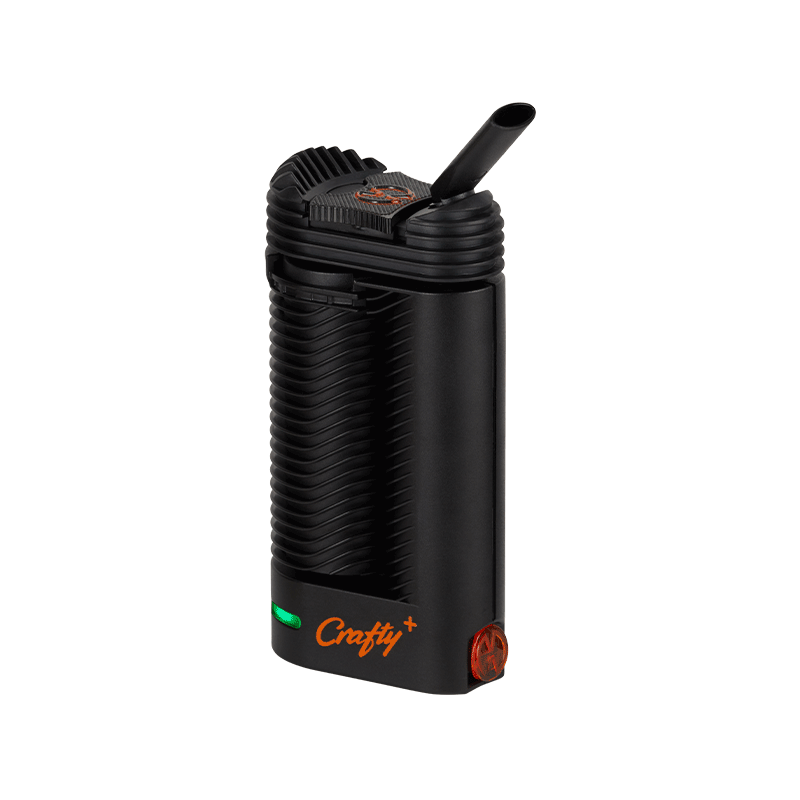 DRAWBACKS
The only downside users find is the lack of a replaceable battery system. Consequently, over time, the overall battery life of the portable vaporizer tends to diminish slightly, which is normal. It does, however put a cap on the life of the unit. There are competitors that offer swappable batteries and users can use DIY tutorials to take apart their vaporizers. Other than that, Storz + Bickel may even replace them for you at a cost.
COMPETITORS
There are many handheld units on the market made by companies like Davinci or Pax. Many of these products are very good, however often have some achilles heal in the design such as falling apart upside down or not having sufficient airflow. The products by Storz and Bickel do not share these flaws. Perhaps tellingly, the biggest competitor (in two ways) to the Craft is the Mighty. The Mighty+ with a' replaceable battery and generally larger unit is a real winner if portability isn't the primary factor for purchase. It is however terrible for concealment, so that's where the Crafty+ comes in.
How to Use the Crafty+:
Twist off the cooling unit (top section) to gain access to the oven chamber
place your materials
Twist the top back on
Tap the button once for 356° F, or twice to raise the temperature to 383° F, enabling Boost Mode.
A small vibration will let you know when you've reached the preferred temperature
Enjoy
What's in the Box
1x Storz & Bickel Crafty+ Vaporizer
1x USB-C Charging Cable
1x Dosing Capsule
1x Instructions
3x Base Seal Ring
3x Normal Screen
3x Coarse Screen
1x Cleaning Brush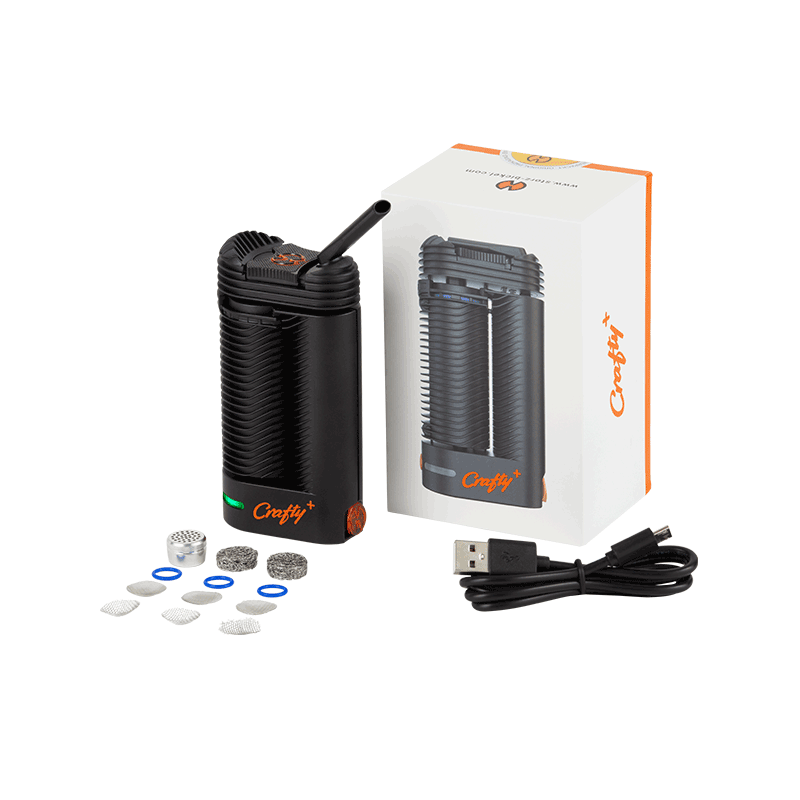 WARRANTY:
By registering their device, customers are entitled to a three-year warranty from STORZ & BICKEL for their VOLCANO CLASSIC, VOLCANO HYBRID, MIGHTY+, CRAFTY+, or PLENTY, and a two-year warranty for their MIGHTY or CRAFTY. During this specified duration, any defects found in the device can be repaired by STORZ & BICKEL at no cost to the customer.
Technical Specs:
Height 4.4 in
Width 2.3 in
Depth 1.3 in
Weight 4.2 oz
104°F – 410°F (40 – 210°C)
2-year warranty, extendable to 3 years
CONCLUSION
While Storz + Bickel are known for having very pricey vaporizers, the Crafty+ is rather competitive when it comes to cost. For users looking for a guaranteed great vaporization experience, it's an excellent choice. The lack of replaceable battery is forgivable due to the more concealable size.
As always, what makes Storz + Bickel units stand out its the commitment to excellence in design and build quality. Because vaporization is primarily chosen for being a healthier alternative to combustion, it makes great sense to purchase from a company that provides proper testing of their products and makes that information available through their site. This is a great vaporizer for the price.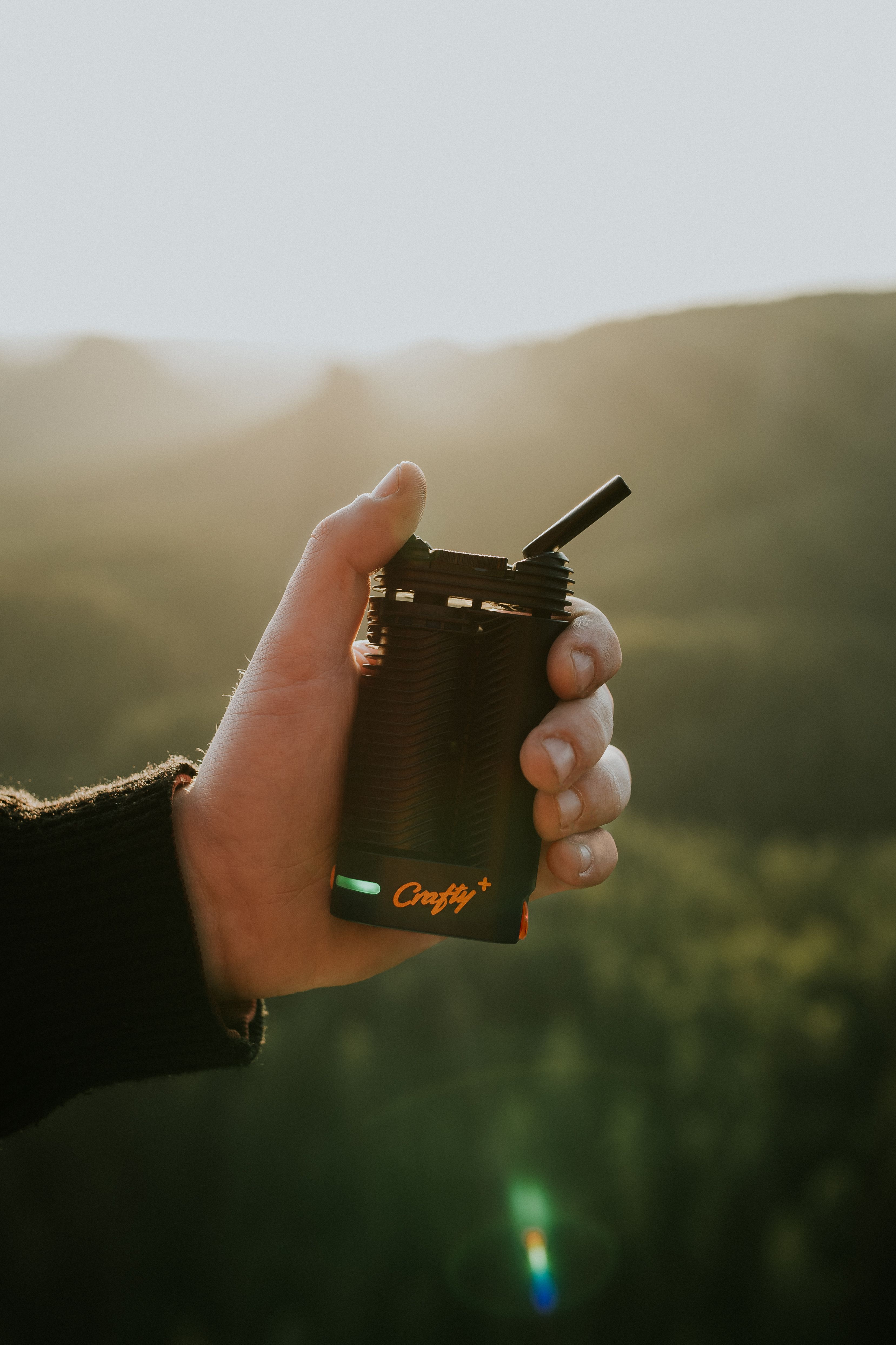 Since You liked this, check out our list of the Most Popular Vaporizers
Other Vape Critic Articles that you might find interesting
Best Vape Pen for Wax, Oil, and Concentrates