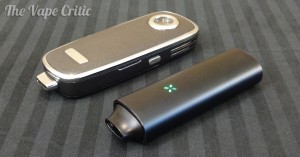 The PAX and the Firefly are two of the all-time best portable vaporizers I've reviewed.
Experience
Even though I gave them very close overall ratings they actually work in pretty different ways…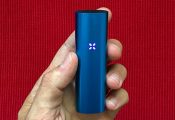 With the Pax, you pack the oven full or half-full and you turn it on, wait about a minute for it to heat up, and then you start taking draws. You basically just keep drawing from it until your material is spent, which should be between 10-20 draws depending on how full you pack it.
Size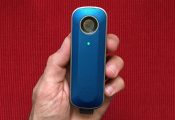 With the Firefly, the herb chamber is smaller so you only pack between 0.1g-0.2g in there. That amount should get you about five good draws before the material is spent. To produce vapor you press the heater button which heats up the chamber, and you keep the heater engaged while you take a slow, long draw. This vape is a perfect fit for people who only want to take a few draws at a time, or want to take breaks between draws and don't want to waste any material.
Vapor quality is another area where these slightly differ. I use my Pax all the time and I consider the vapor it produces to be above average, but the Firefly can produce really excellent vapor that has a clean, pronounced flavor.
Battery
Battery life also varies between the two; the Pax has an internal rechargeable battery that takes about an hour to charge and provides about an hour of usage before it dies, and the Firefly has a removable battery that takes about 45 minutes to charge and provides enough power for about 10-15 draws.
Portability
If you're looking for a vape to carry around with you and use on-the-go the Pax is what I recommend. If you want a great cordless vape to use around your home or travel with, one that produces connoisseur-quality vapor, the Firefly hits the spot.
Stay up!
-Bud
Recommended Pax Vaporizers Retailers
Firefly Vaporizer Collections can be found at: