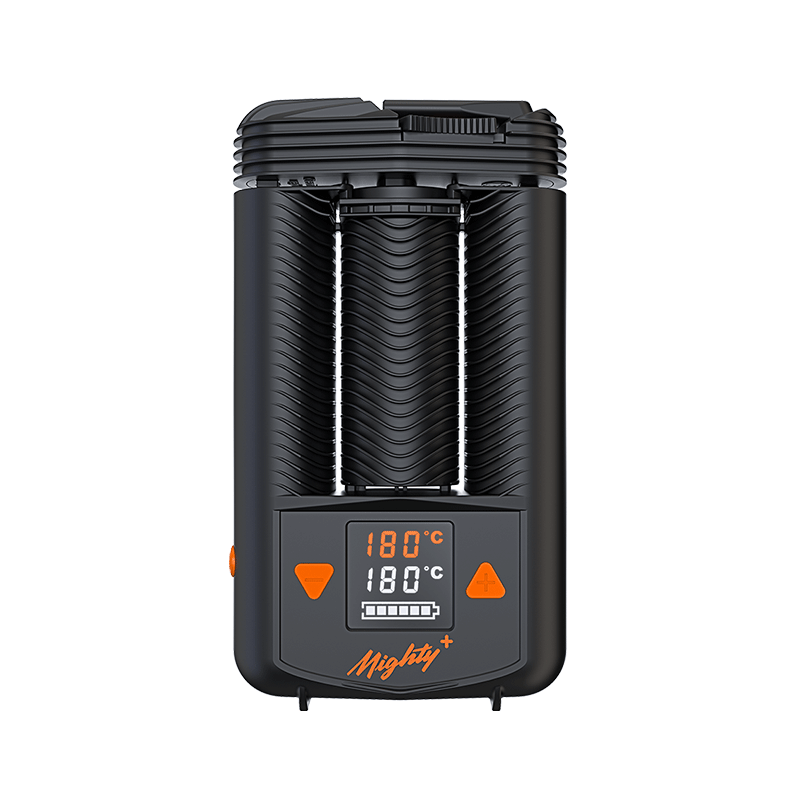 All-Day Vaporization in a Handheld Unit
German company Storz + Bickel may be most well known for their Volcano line of desktop vaporizers. Still, for those consumers who've always wanted a Volcano in their pocket, they also offer a line-up of portable units that are second to none. Their largest version, The Mighty+ is a beautifully crafted machine that stands up to the rest of their line-up.
The Mighty+ is the big brother to the smaller portable unit on offer by the company, the Crafty+. Both of these units were upgraded from their initial release and that's denoted by the "+" in the name. The upgrades were mostly to battery life, decreasing heat up time and increasing sessions.
Mighty+ Vaporizer Features
New Housing Design- More Durable and Attractive
New Ceramic Coated Chamber- Better Flavor
New USB-C Charging- No Chunky Power Cable and Charge to 80% within 40 Minutes
New Super Boost- Instantly heat up 27 degrees Fahrenheit (15 Celsius)
New Fins on Bottom- It stands on its own!
New Safety Features- UL Certified
60 Sec Heat Up Time
104-410 F Heating
Convection Dominant Heating
8 Diffused Heat Jets
Minimal Draw Restriction
Ultra Precise Heater
Passthrough Charging (Use while it's charging)
Draw Sensitive Sleep Timer
Unique Cooling Unit
Haptic Feedback (Vibration Notifications)
5.5 In. Tall, 3.2 In Wide, 1.2 In Deep
Weighs 8.5 Ounces
2 Year Warranty or 3 Years if you register on the Storz and Bickel Website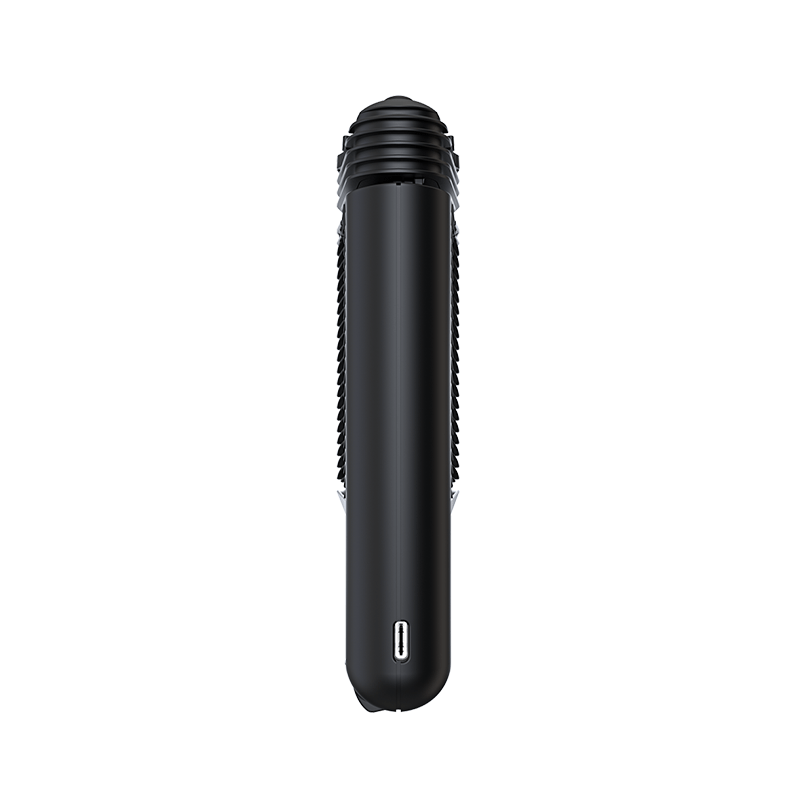 ADVANTAGES
ALL-DAY VAPING:
One of the biggest gripes many vapers have is that the portable units simply don't last long enough for their daily habits. The Mighty does not suffer from that problem. With double the battery life of the smaller Crafty+ and a generous chamber for herbs, it is a real heavy hitter. For folks wanting a more portable experience they offer the Crafty+, the smaller sibling to the Mighty.
CRAFTSMANSHIP:
Craftsmanship lies at the heart of the Mighty+ vaporizer, where meticulous attention to detail and a well-established reputation for excellence combine to surpass all expectations, delivering an unparalleled vaporization experience. The foundation of this device is its heating block, carefully crafted from food-safe aluminum, providing users with the reassurance of their safety as they indulge in their vaping sessions. No wonder Storz & Bickel has a warranty on all of their products.
SAFETY:
Safety is of paramount importance when it comes to the Mighty+ vaporizer. To guarantee the highest levels of safety and quality, every single component of the device undergoes rigorous testing procedures. Notably, the Mighty+ holds electrical safety certifications from Germany, a testament to its compliance with stringent standards.
Additionally, it adheres to the regulations set by the United States Food and Drug Administration (FDA). This comprehensive approach to testing and certification instills confidence in the Mighty+'s reliability and ensures that it meets all the necessary requirements to be a compliant vaporizer. Users can rest assured knowing that the Mighty+ prioritizes their safety, providing them with peace of mind during their vaping experience.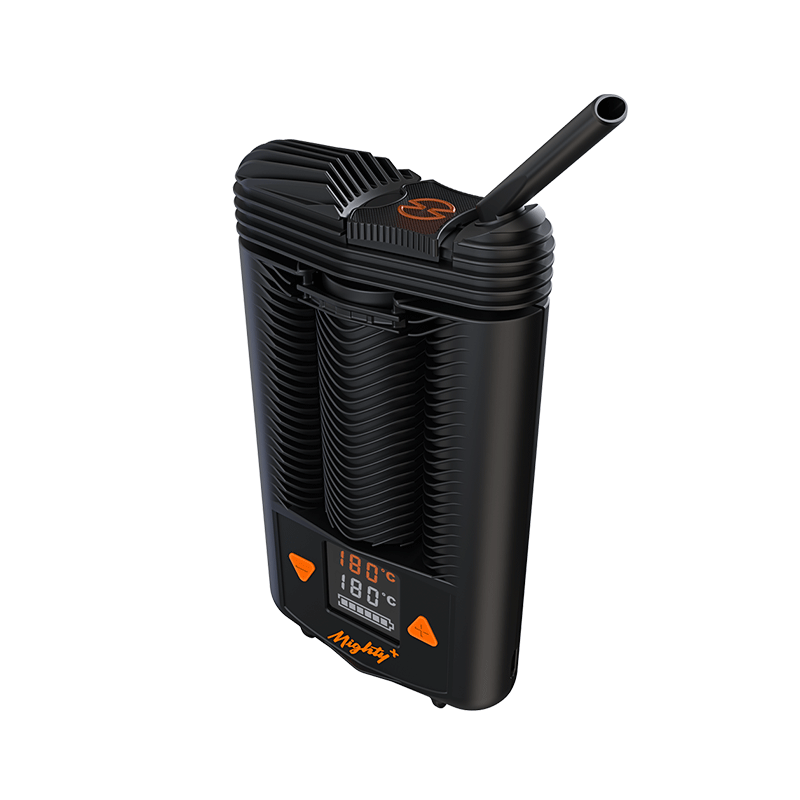 DRAWBACKS
Probably the most obvious drawback in the Mighty+ is the size. For a portable unit, it is rather bulky and doesn't easily fit in a pocket without drawing attention. Similarly, in use it's not at all subtle. There are many more subtle options, such as the Pax or the Davinci vapes. These vaporizers, while lacking in other departments, excel at stealth.
Additionally, there is no way to swap out batteries. This effectively puts a shelf life on the product unless the user wants to send it back to Storz + Bickel at a cost to replace or DIY it with sources online. It's not ideal. However, with double the batteries, it will be a while before this becomes a problem.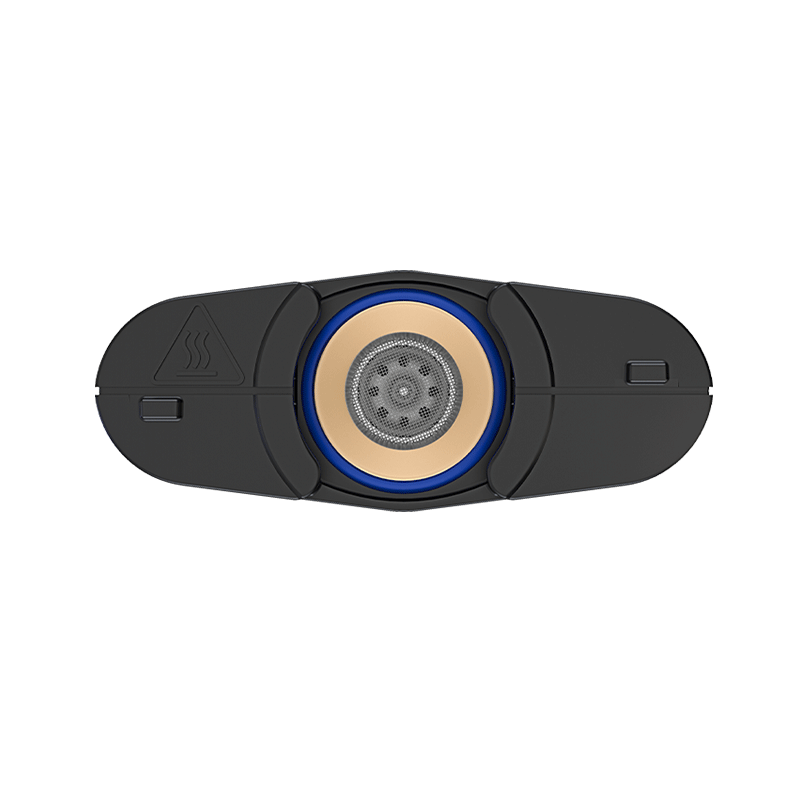 COMPETITORS
There are plenty of portable, handheld vaporizers on the market. The Arizer Solo 2 for instance with an all glass airway is a great option, however it's admittedly crude in design when compared to Storz + Bickel's MIGHTY+ or CRAFTY+. It too suffers from some pretty obvious design issues, not least of which is that it feels fragile. For users who value quality products and healthy vaporization, the Mighty+ is hard to beat. Units like the Pax have rotten airflow in comparison and shorter battery life. The design of the Mighty is really very good.
How to Use the Mighty Plus Vaporizer:
Fill the chamber with dry ground product
Click the side button once
Red light indicates heating
Use arrows to choose a temperature
Light turns green when ready
Double-click the side button to activate boost mode
What's in the Box:
Mighty+ Vaporizer
USB-C Cable (USB-C to USB-A Style Plug)
1 Normal Screen-Small
1 Coarse Screen- Small
1 Base Seal Ring- Small
1 Dosing Capsule
1 Cleaning Brush
1 Detailed User Manual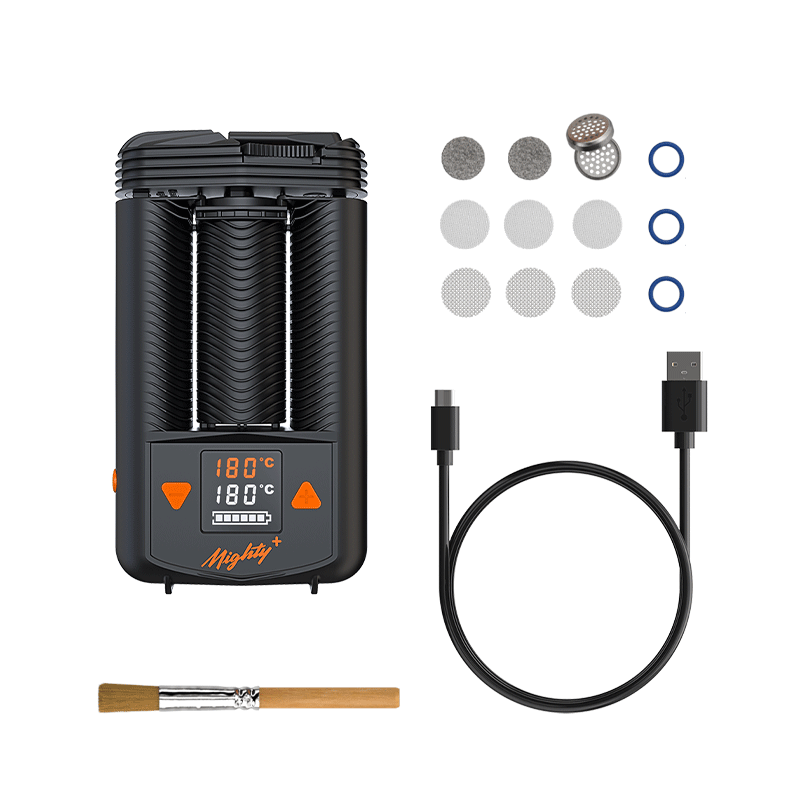 WARRANTY
By registering their device, customers are entitled to a three-year warranty from STORZ & BICKEL for their VOLCANO CLASSIC, VOLCANO HYBRID, MIGHTY+, CRAFTY+, or PLENTY, and a two-year warranty for their MIGHTY or CRAFTY. During this specified duration, any defects found in the device can be repaired by STORZ & BICKEL at no cost to the customer.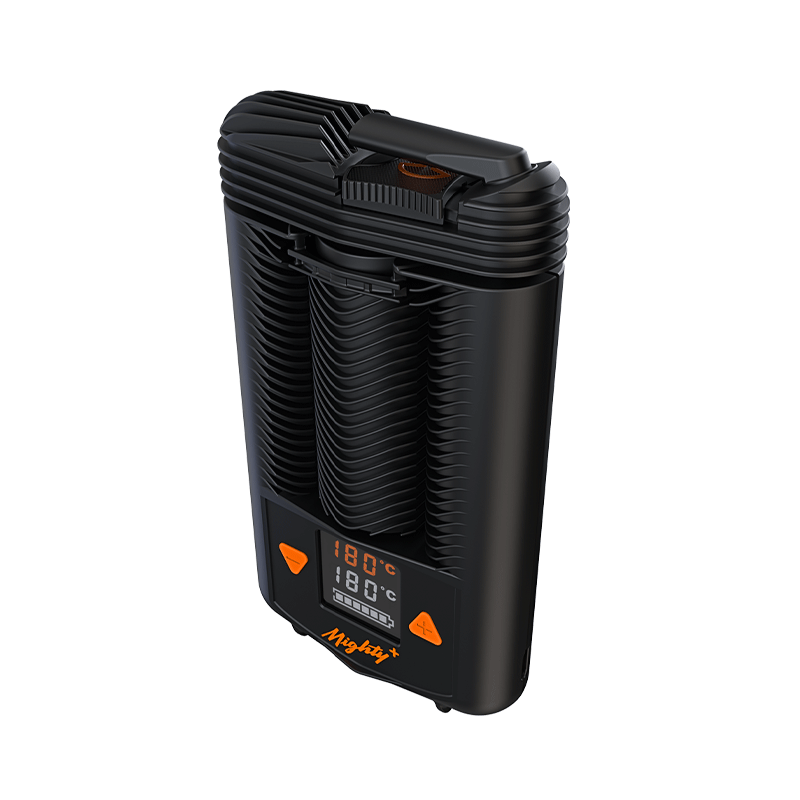 Technical Aspects
Mighty+ (Plus) is the newest portable vaporizer from Storz & Bickel, a renowned German manufacturer. This premium device has a retail price of $399ish and is designed for use with dry herbs. Released in September 2021, it comes with a full 3-year warranty.
The Mighty+ features an ergonomic body made of high-quality plastic material that fits comfortably in the hand. It has an LCD to help users monitor their temperature settings and control their vaping experience more precisely. The mouthpiece is also crafted from durable plastic while adjustable airflow offers further customizability.
The Mighty+ utilizes an advanced ceramic oven to heat up your herbs without scorching or burning them evenly. It has a capacity of 0.25gr and provides temperature settings from 104°F to 410°F with fast heat-up times of only 50-60 seconds. Additionally, haptic feedback lets you know when your desired temperature setting has been reached for optimal vaporization performance every time.
Powering everything is a powerful internal 4600mAh battery that charges via USB-C in 1-2 hours and can provide up to 9-12 sessions per charge—allowing you enjoy longer vaping sessions on the go or at home without worrying about charging frequently!
CONCLUSION
For those who are looking to be able to vaporize all day and aren't too concerned with hiding the chunky box, the Mighty+ is an excellent choice. With a super fast heat up time and the reputation for quality and healthy products that Storz + Bickel commands, it's an easy decision to purchase one. There really is no true direct competitor to this product given the size of the chamber and batteries.

The simplicity of the design and the fact that Storz & Bickel Vaporizers provide testing information is all great peace of mind to the purchaser. Most Storz + Bickel products last for years of regular use and the Mighty+ is no different. That's what makes these Germen design vaporizers so good, the fact that they are tirelessly tested by the company developing them.
Since You liked this, check out our list of the Most Popular Vaporizers
OTHER VAPE CRITIC ARTICLES THAT YOU MIGHT FIND INTERESTING
Best Vape Pen for Wax, Oil, and Concentrates