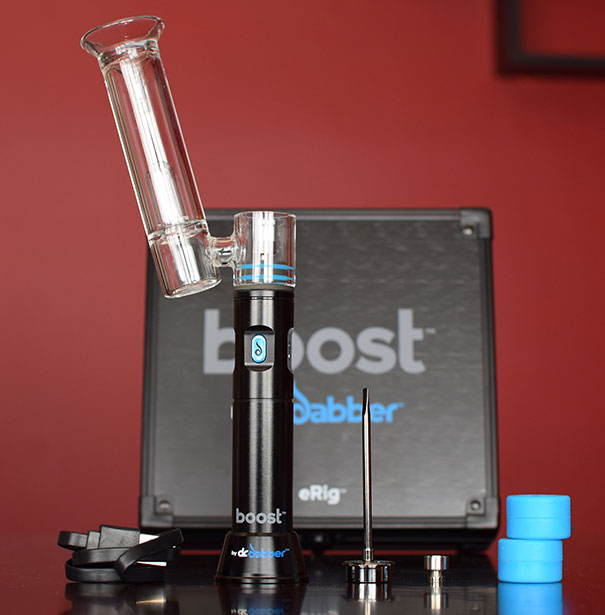 This is the Boost eRig from Dr Dabber. It's basically a portable dab rig that's powered by a rechargeable battery, and it's replaceable (18650 style). Watch my video below for all the details and to see this thing in action.
Dr Dabber also makes the popular Aurora wax pen.
IMPORTANT UPDATE: The number of defect complaints with this unit is above average. I didn't have any issues with my units during my testing phase, hence the glowing review, but if you read through the user comments below you'll notice a different pattern.
Stay up!
-Bud