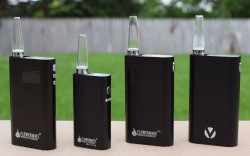 This is the Flowermate vaporizer for dry herb, and this is what I currently consider to be the best portable vape under $100.
There are a few different versions to choose from: the standard V5.0S, the Mini V5.0S, and the Pro – Watch my video review above for all the details you need to know.
The V5.0S is the best-selling model and is a really good value for the price. Performance and vapor quality are both pretty decent, and I'd say average or slighty above-average for a portable.
Stay up!
-Bud
UPDATE 2018: This vape now has a slightly different look with a few small upgrades, but it's still the same price at $80!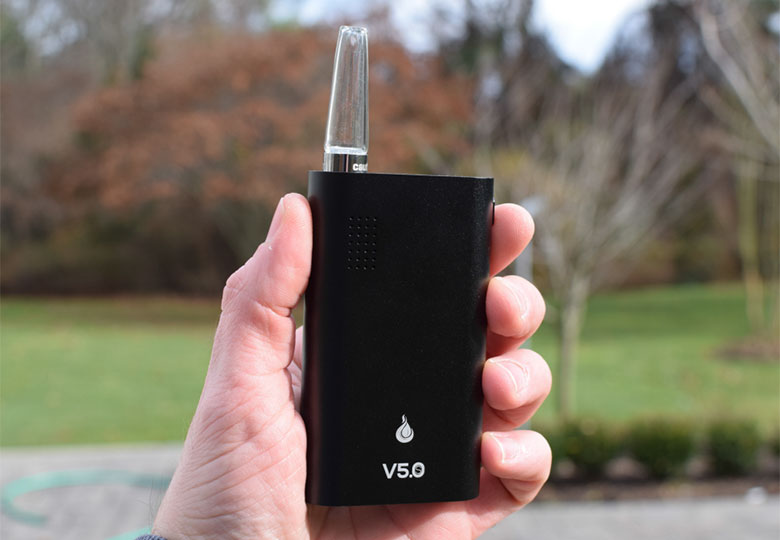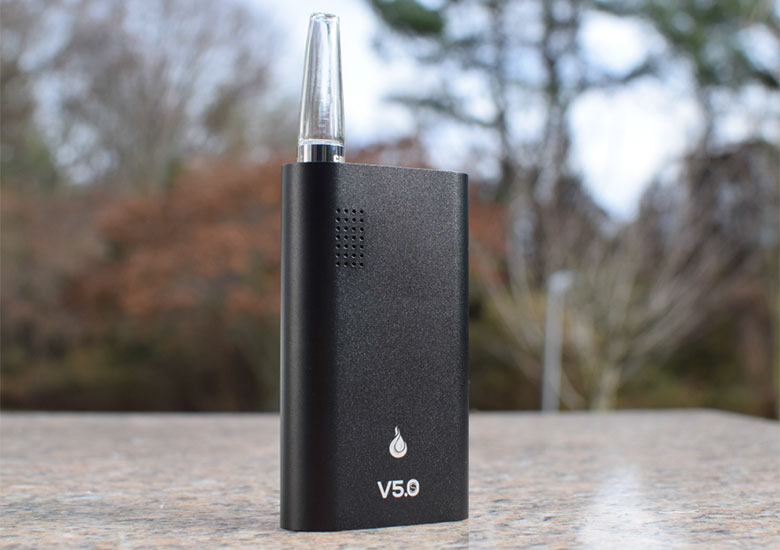 Video transcription:
What's up boys and girls? This video is about the Flowermate vaporizer. This is a portable herbal vaporizer. There's a few different models, there's the standard V5.0S, that's the main one, it's just about a hundred bucks. Then there's the Mini, the V5.0S Mini, and then there is the Pro version. Then I have another one here, the one with the V on it. That is the Freedom vape by Vaporin. That is the same thing as the Flowermate V5.0S, it's just different branding. So back to the Flowermate line, there's also the Mini and this one is significantly smaller than the full size one. It has one internal battery built in and the full size one has two. Otherwise it works the same, but charging is a little different, the port. Performance is actually very similar. Chamber is actually not much different either. Mouthpiece is pretty much the same. So it's pretty much the same vape in a smaller package. So biggest downside is just the lower battery life.So then you have the Pro and this model has the screen on it, the digital read out to show you the temperature, the temperature the vape is set at and the current temperature of the heating chamber. And then it also has two extra buttons on the side to decrease and increase the temperature, you can do it in one degree increments and the temperature range with this one is very wide. It goes as low as something in the 100s which you would never vape at but it goes as high as 446, which is pretty much close to the cutoff point before combustion. So with the other two models that only have the one button on the side, those have three built in temperatures or three heat settings- low, medium and high which correlates to 385 degrees Fahrenheit on low, 400 degrees on medium, and 415 on high. Now the herb chamber or the oven is ceramic lined so the walls of it are ceramic, they're white and then on the bottom, you have a stainless steel screen. The capacity is approximately .3g, you're gonna want to grind pretty fine, you're gonna want to pack it pretty tight also. That is if you want the most vapor from it or the densest, thickest vapor.
So to use it, pack the chamber about 80 percent full or so, screw the mouthpiece on and then you're gonna turn it on with that one silver button on the side, clicking it five times will start the heating process. So the standard model and the Mini, these have 3 heat settings built in. There's a low, medium and high and the lights are blue, purple, red and the correlating temperatures are 385 Fahrenheit, 400 and 415. So when it heats up to the operating temperature that you have set, the light is gonna turn solid, it's gonna stop blinking, and now you can just start taking draws. So it does heat up to operating temperature fairly quickly, so I like that. That's really good. I kinda of prefer the medium heat setting for the best overall experience. It's kinda like the best balance between the most vapor production and then the smoothest. So to get to medium while it's on, just hold down that power button for like 2 seconds and then the light's gonna turn purple. It's gonna start blinking and then when it's solid purple in just a couple of seconds, it's at the medium temperature.
Now when you're pulling from it, the draw resistance isn't really bad, I'd say it's average. It's not completely free flowing but you're not gonna feel too much restriction. So most people aren't gonna notice anything wrong with it. I think it's good, I have no problems with that. So from an almost full packing, you should be able to get roughly a dozen draws before your material is gonna be spent. You're gonna know it's done when you stop getting good vapor from it and the taste is really completely gone, and it kinda tastes like burnt popcorn or whatever. This vape does do a good job of evenly vaping your material though so when it comes out, so when you take it out, it's gonna be a nice uniform brown color, there's not gonna be hot spots or anything so that's always a good sign.
Vapor production as you can see from my session clip is quite good. Vapor quality and taste is like a little above average, ya know, it's pretty good. I would say that the flavor is nice and smooth for most of the session. Like I said, medium is the setting I prefer to vape on, that's the setting I'm vaping on in this clip. And it's pretty enjoyable overall, ya know, up until the last quarter of the session when the flavor kinda trails off and it might feel a little hot, scratchiness might start to creep in but I mean, for the price point this vape being around 100 bucks, you can't really get cheaper than that and still get a decent product as far as herbal vaporizers go. So I'm pretty impressed with this one.
The build quality is pretty good considering the low price. It's not fantastic. The sliding doors on the top and bottom- they seem like the only part of it that really feels cheap or anything and I have a problem with the bottom cover like falling off my Mini one for some reason. So maybe that's an area to address, that metal ring around the top, it does get super hot, ya know, after vaping for like 10, 15 minutes. So you really don't want to touch it. I did touch it by accident a few times and burned myself so always touch the glass part and then when you wanna take the mouthpiece out after a session, like to store it, you can push down on the glass while you twist and that should get the whole metal piece out also.
Now the standard model, the V5.0S and the Pro model, the full size ones that have two internal batteries in there, battery life with these is really good, it's like an hour and a half to two hours of actual usage, that's gonna vary depending on what temperature you like to vape at but that is my average around medium temperatures. So in summary, these are very decent vapes. They're very inexpensive for the price, it's really hard to beat 'em. I think the performance is above average and vapor quality & production are both good. So if you don't want to spend a lot, I do recommend this. I think it's a very good option. If you want to pick one of these up, check out the store I recommend. I appreciate you watching and listening, and stay up!