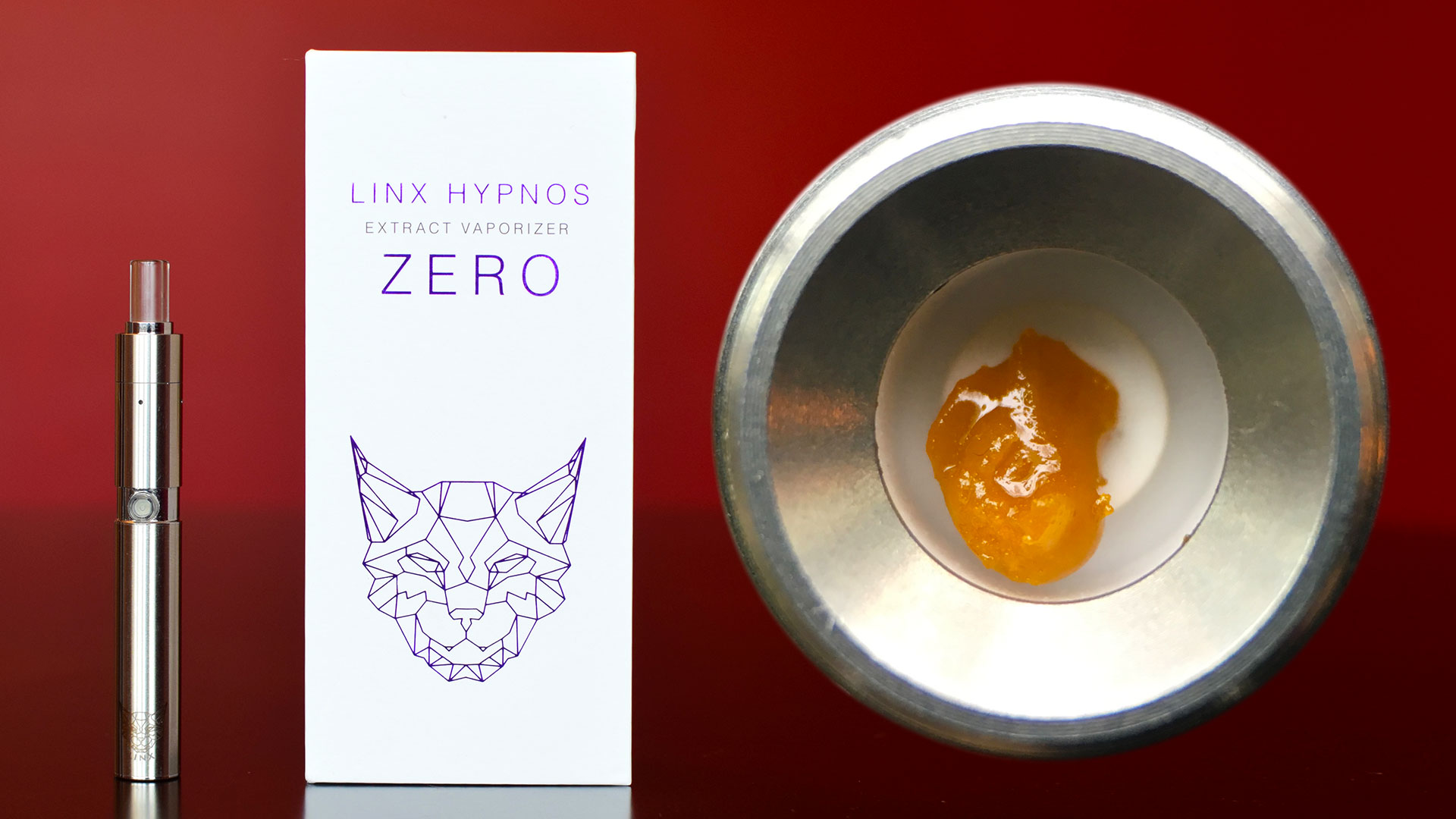 This is the Hypnos Zero vaporizer pen from Linx Vapor, which is the new and improved version of the first Hypnos pen I reviewed.
What's cool and unique about this one is the new atomizer style, they're calling it a ceramic plate and I'm diggin it, a lot.
In addition to the wickless heating element they also made improvements to the battery, mainly tweaking the 4 temperature settings and adding the 5-click lock function.
The vape pen market is moving fast and these guys are at the head of the pack with just a few other companies. Read on to find out what I like, and don't like, about this pen.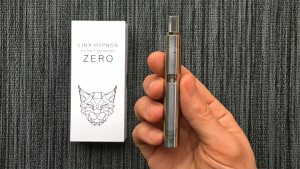 Small, Sleek & Discreet
I mean, just look at it. It's easily one of the nicest looking pens I own, and also one of the most elegant feeling. The outer shell is strong, durable, precision machined, and the brushed stainless steel finish is buttery smooth.
It's tiny too – at 10cm long it's currently the smallest vape pen in my top picks. It's still very easy to hold and use though, so they shrunk it in all the right places. You'll be able to fit this pen anywhere and carrying it with you on-the-go will be a breeze.
I'm gonna give it an A in this department, and the only reason I'm not giving it an A+ is that the mouthpiece tip is clear glass and after a few sessions you can see residue start to build up inside, so this prevents it from being completely stealth.
Wickless Ceramic Plate Atomizer
I've never seen this style before, very interesting and innovative. They completely did away with any sort of coils, rods or discs, and now there's this plate at the bottom of the chamber.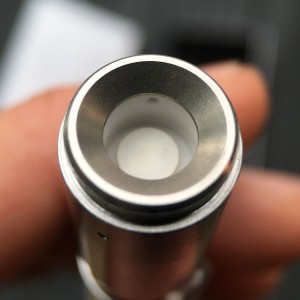 The only material your concentrate ever touches is ceramic, no metals. If you look closely at the pictures I took of the atomizer you'll see how it's constructed, the plate kinda pops up a millimeter or two in the middle and then there's sort of a shallow dish around it.
The plate is the only part that heats up but it actually does an excellent job of vaporizing your wax down to the last drop, there's very little reclaim with this one even in the dish part.
I've noticed when I use it a certain way I get better results from it – a nicer taste and bigger clouds. Instead of holding the pen completely still when you hit it try slowly rotating it a tiny bit while you draw, and holding it at a slight angle. This helps your wax continuously "coat" the ceramic plate so that it vaporizes more effectively, if you hold it still the first few seconds are great and then you can get a slightly bland/weird taste after that (sometimes).
Now the capacity of this one is not that high, you can't fit a lot of wax in there. I'd say the max you should load for best performance is somewhere between 0.1-0.2g, a pea-sized amount.
However, it is quite efficient, and even though it doesn't hold a lot it'll still give you 10-20 draws from that small amount (depending on heat setting and draw duration).
Super Smooth Vapor & Big Clouds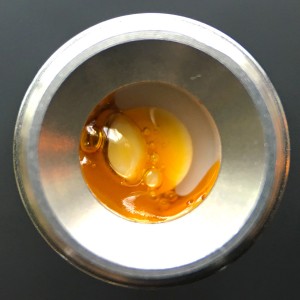 The Zero produces noticeably smoother vapor than most other pens, and this I feel is an important advantage because a common complaint with wax pens is hot vapor or a scratchy feeling in the throat sometimes.
For example, the other vape pens in my top picks right now include atomizers made with quartz, which can provide a slightly purer flavor but can occasionally cause the vapor to feel a little raw or scratchy when you take a big hit.
These are very subtle differences I'm talking about, but I've noticed a pattern in my testing of pens over time that ceramic elements generally provide the smoothest vapor and quartz elements usually provide the purest flavor.
I would still give the Zero an A in the taste department, I personally find it very pleasant and enjoyable. I really dig how comfortable the vapor is though too, that's what draws me to it the most.
4 Temperature Settings & Great Airflow
Another unique feature of this pen (notice a pattern?) is the four (4) built-in heat settings. Most pens have 3, a couple have 8, but the Hypnos has 4.
They recalibrated the temperatures a little bit which makes it perform differently than the original Hypnos battery (better). The lowest temp now goes even lower, and the highest temp goes a little higher.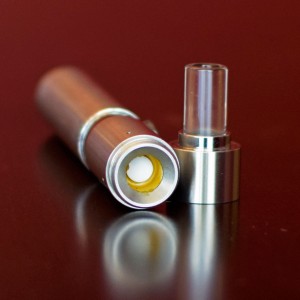 I personally end up using it on the highest heat level most of the time (red) because this gives you the strongest draw and most vapor, but if you're not looking for something as intense simply start on level 1 or 2 and work your way up.
Airflow is great with the Zero just as it was with the original Hypnos. They have 4 air holes placed around the inner top edge of the chamber, and as long as you don't load too much these holes will never get clogged.
They did change the way the screen in the mouthpiece is machined, it has a different hole pattern now and builds up reclaim in different areas. This part will occasionally feel clogged for a second when you first take a hit after it being cold, it's caused by the little bit of wax that builds up in the mouthpiece and covers the holes. But once you heat up the chamber again it frees up in seconds, so this has never actually affected performance for me.
Industry Leading Battery Life
I did a thorough test recently with my top rated wax pens to see how long each battery can provide power for before it dies. In other words, how many hits you can get from a full charge.
When compared to the KandyPens Galaxy, Dr Dabber Aura, and SOURCE orb the Hypnos Zero provides the most usage time (nicely done!). Surprisingly, the Zero battery lasts about 25% longer than those, the ceramic plate must be designed to draw power more efficiently.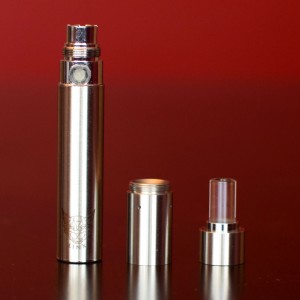 To do this test I put the battery on the highest heat setting and held the power button down for a full 15-second heating cycle. I then repeated this until the batteries were completely dead, taking short breaks every few cycles.
15 seconds is on the long end for power cycle durations, but in my testing I'm still able to get through 65 full heat cycles before it dies. This is a little over 16 minutes of total usage time, meaning the total amount of time you can engage the power.
When using a 2-amp wall adapter you can expect it to fully charge in 75-90 minutes, which is slightly above the ~60 minute average with most pens. They only include a usb cord in the box, so if you don't have a 2A adapter to plug it into then it may take a little longer to charge.
Cleanliness Might Be The Only Drawback
Ok so here's one of the only things I feel needs to be improved – the buildup that happens inside the mouthpiece.
This wasn't really an issue with the original Hypnos, probably because of the very low temp heating, but the Zero is more powerful and this can cause some of your wax to splatter up into the mouthpiece during use.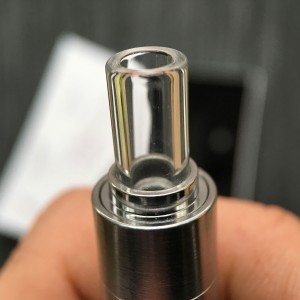 It doesn't reach your mouth it just builds up inside the glass tip and also around the built-in screen.
I'm really not surprised this happens because of how short the distance is between the atomizer and the tip of the mouthpiece, but it would be cool if there was somehow a way to better prevent it from happening.
Aside from the buildup just being visible inside the tip I've also occasionally experienced some wax getting onto the threads of the atomizer and causing it to stick when screwing and unscrewing the mouthpiece.
Just to reiterate, this buildup issue has not affected the performance of the pen for me and is more of just an annoyance, it still works like a champ. Cleaning is simply a matter of soaking the mouthpiece in some ISO alcohol for a few mins, and I'd recommend doing this once per battery charge.
Also, I use mine almost exclusively on the highest heat setting, so if you use it on the lower settings you'll have less splatter and less of a buildup issue.
Final Thoughts About The Zero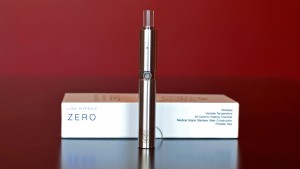 I'm up to damn near 50 vape pens now in my collection (not counting herbal vapes) and this one really impresses me, there aren't many companies that I consider to be on the forefront of innovation.
If you're used to pens that have wicks or rods I think you'll definitely notice a difference in how this one performs. I like both styles equally, it's just unique and very cool.
Click here to buy one with free shipping from the official Linx Vapor store. Linx compensates me if you order through my referral link but it's seriously a good pen and I greatly appreciate your support!
Stay up!