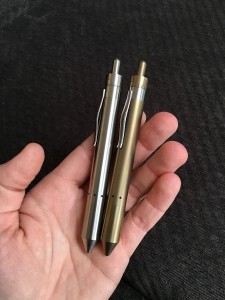 Ah yes, the Grasshopper vaporizer, the elusive portable vape pen for dry herb.
I received my pre-order in March 2016 and posted the video review below in June 2016.
As a truly portable vaporizer I personally feel it has its limitations, I can only tolerate it at low temperatures while using that silicone protector thing (which I really don't like).
The tip of the vape gets hot very quickly for me, and the vapor itself feels pretty hot as well since it's being formed so close to your mouth. Many people still like this vape a lot though and don't feel the same way I do about the heat.
Stay up!
-Bud
My review video:
Some more pics: