These are my top picks for best desktop vaporizer of 2021. If you don't have a good plug-in unit at home then you my friend are missing out on some serious performance! For something cordless check out my picks for best portable vaporizer.
Previous top picks: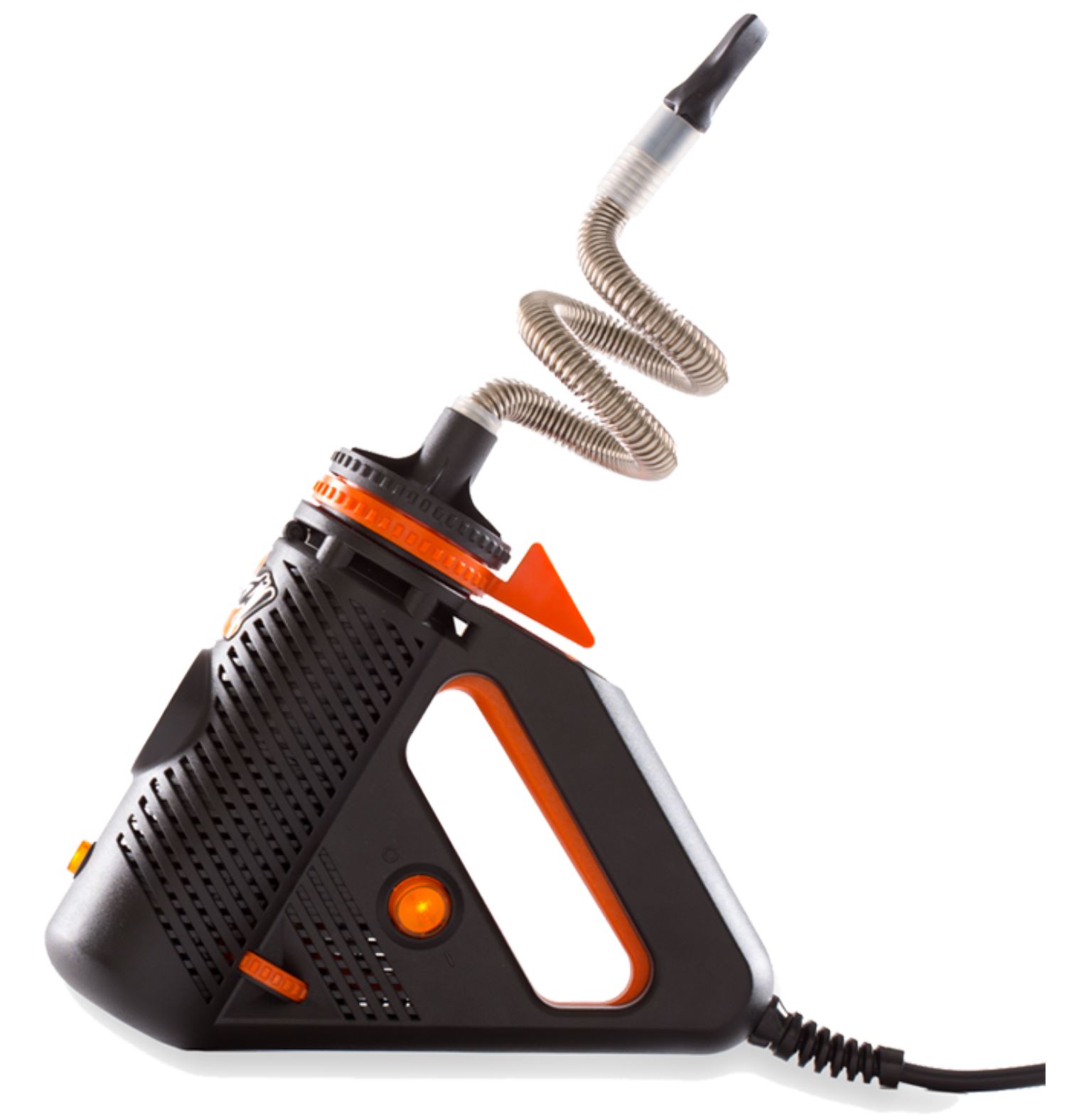 *Super strong vapor – closest experience to smoking
The Plenty produces some of the strongest, most potent vapor I've ever experienced. Head over to vapor.com and snag the Plenty to help elevate your next session.
I consider this one to be the closest experience to smoking because of how strong it is and because of its extremely low draw resistance.
The unit you see in my photos I've had since 2012 and I use it constantly, it's one of my all-time personal favorites. Whenever I want a nice strong session this is one of the first vapes that comes to mind.
It definitely looks pretty weird, I'm not sure what they were thinking with the design, but man oh man is the performance impressive. If you don't feel like you're getting where you want to be with other vapes, or if you're thinking of switching to vaping but aren't sure it'll be strong enough, this is the vape for you.
Aside from the strength and potency the vapor is extremely smooth and comfortable and the flavor is also super pure. I really can't think of many bad things to say about this one, it truly does impress me especially considering how long ago it came out!
—
NewVape FlowerPot
*Very unique, very high quality, super cool
The FlowerPot vaporizer from NewVape is one of the coolest, most unique units I've had the pleasure of reviewing.
NewVape custom manufactures their own vape accessories in the USA from the highest quality materials you can make this stuff out of. We're talkin Grade 2 USA-melted Titanium and medical grade aluminum.
The way you use this one is very similar to how you would use a typical e-nail, and in fact you can actually dab from this just like any old Ti nail. What makes the FlowerPot much cooler than a standard e-nail is not only its ability to vaporize dry herb but its ability to vape herb and concentrate at the same time!
Basically it uses the heat from the enail coil to make the FlowerPot Head get hot, and then when you start drawing it pulls the super-heated air down through your herb and vaporizes it.
It's a very pure vaping experience because the materials in the vapor are extremely high quality and there really aren't any parts that interfere with the purity of the flavor.
—
VapeXhale EVO
*All-glass vapor path & water diffusion
The VapeXhale EVO is what you want for big tasty clouds of super strong vapor. It's actually very versatile so you can also use it with small amounts for some light vapor – whatever floats your boat!
The real advantage of the EVO, and what makes it different from the other vapes on this list, is its all-glass vapor path and ability to be used with a glass rig for extra water diffusion.
Vapor production is off the charts with this one, you can get some pretty humongous clouds, and what makes this a top-tier unit is that the vapor will still be very high quality – very smooth, tasty and comfortable.
You can also use concentrates in this one with the glass nail accessory they include, and it's basically a full dabbing experience sans the torch!
—
EpicVape E-Nano
*Well-made log vape, extremely efficient
The E-Nano vaporizer by EpicVape is considered a "log vape" because of its shape and the fact that it's made of wood.
This unit is hand crafted in the USA which can't be said about most vapes, and I'm definitely impressed with the overall look, feel and build quality.
Performance-wise it's one of the most efficient vapes I've reviewed, ever. You can literally use a crumb of herb in here and get vapor from it.
Vapor quality is another one of its strengths, it's super pure tasting thanks in part to the ceramic heating element and glass bowl/vapor path.
The main downsides to this one in my opinion are the awkward positions you sometimes need to use the vape in and how it's really designed for vaping small amounts at a time, so for heavy hitters or sharing with others it's not one of the best options.
—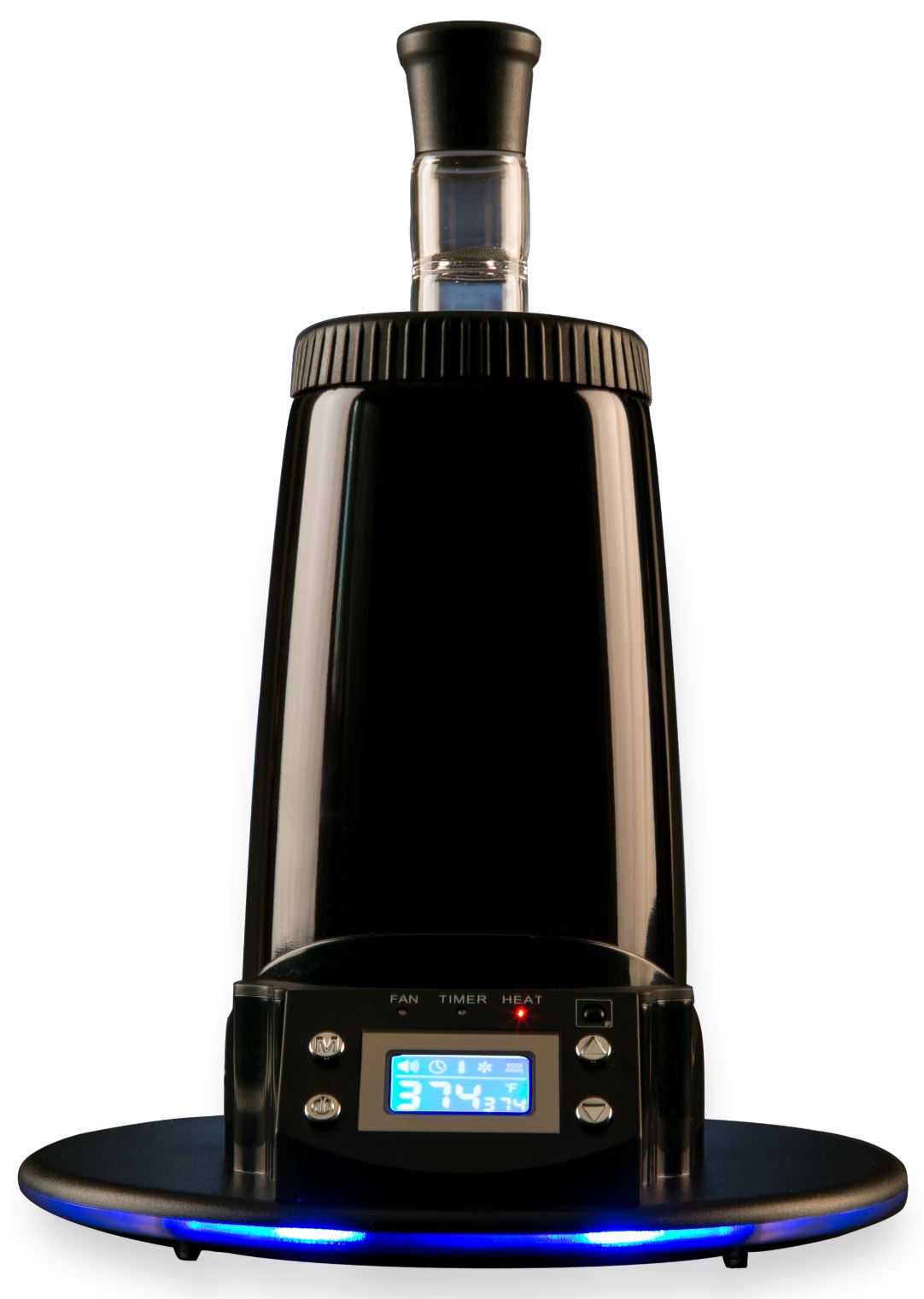 *Good entry-level desktop vape
The Extreme-Q vaporizer by Arizer is a great performing unit for the price, which is under $200. Check out the Extreme-Q at PuffItUp.com and see if you need this desktop vaporizer in your arsenal.
I don't personally love the feel or build quality of the parts but I can't deny that the performance is there in most scenarios.
This is a combo vape that can be used with a whip (long tube) or with a balloon (you fill the bag with vapor). It's not particularly amazing in either mode but it's definitely good at both and provides a satisfying experience for most people who buy it.
Vapor quality is very good and you're able to pretty easily adjust the density of it by playing around with the temp settings. I wouldn't consider this one to be very consistent but once you get the hang of it and figure out the best way to use it you can get the results you want.
Arizer also makes some popular portable vapes called the Air and the Solo, and all of their units provide a very good value by performing above their class.
—
Stay up!
-Bud