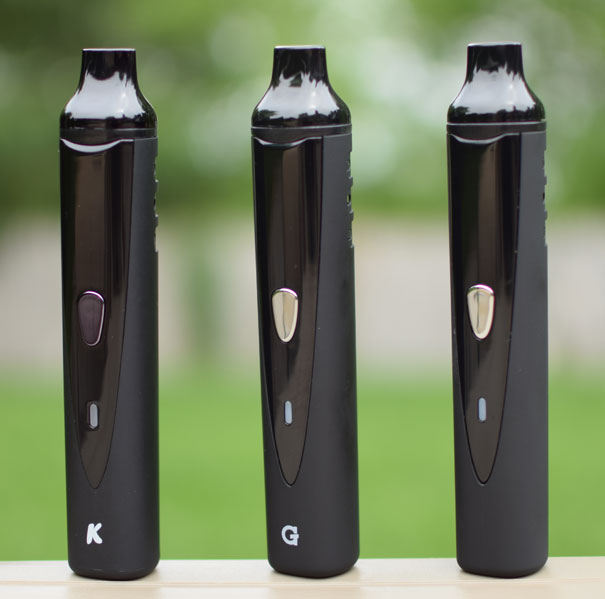 This is one of those vapes that's sold under a bunch of different brand names, but they're all essentially the same thing with a few minor variations. The most popular models are the G Pro from Grenco Science (G Pen) and the KandyPens K-Vape.
It's easy to use which is nice, all it has is the one button on the front. Click it five times to turn the vape on and hold it down for 3 seconds to cycle between the different heat settings. All 3 vapes use the same red, green and blue colors to indicate low, medium and high temperatures.
LOW (RED) = 320°F
MEDIUM (GREEN) = 380°F
HIGH (BLUE) = 420°F
I think it's pretty confusing and not very intuitive to have the red light as the low setting, it should really be: low = green, med = blue, high = red
These are the three G Pro models I currently own – Standard, DGK, and Black Scale: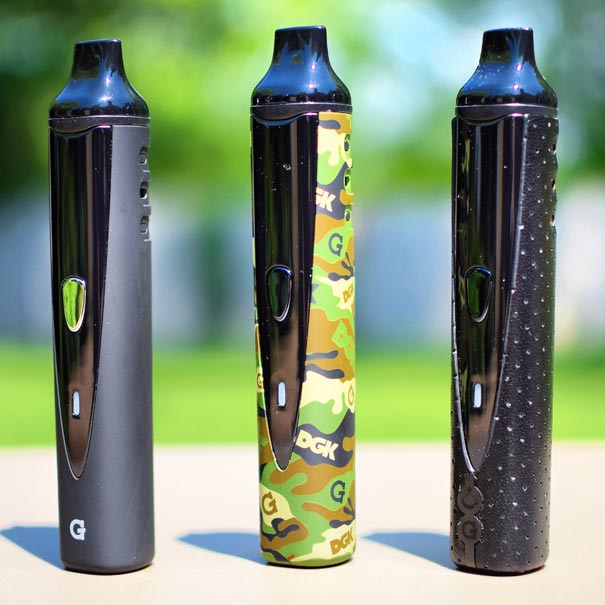 For the best performance and most vapor production you should grind up your dry herbs fine and pack the chamber full, then tamp it down a tiny bit, you don't really want your stuff loose in there.
As far as vapor quality, that's where it doesn't score very high in my book. I've definitely experienced worse, but it's not on the same level as the better portable vapes on my list.
The taste of the vapor is decent for the first few draws, but about halfway through your session it starts to get a little hot and harsh, and not quite as pure as some other models. This is when using it on the medium or high heat settings, on low heat it won't really get uncomfortable you just won't get as much visible vapor. However, you can use this vape on high heat through a water-pipe with a special adapter and it really makes the vapor smoother and the experience better, I show a clip of me using it a little farther down the page.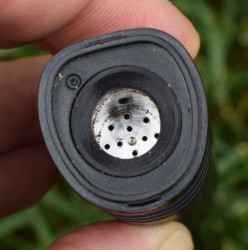 Again, this vape is very inexpensive which is why I'm giving it some leeway with the vapor quality, I wouldn't expect a unit this cheap to produce top shelf vapor, and you shouldn't either. If you get this as your first vape at least you'll know it only goes up from here! ;)
The herb chamber is fairly large with a capacity of roughly 0.4g to 0.5g depending on how finely you grind. It isn't quite as efficient with your material as some of the better portables, but it's not bad either, I seem to be averaging about 10-15 decent draws from a full packing. It does seem to evenly vape your herbs pretty well though which is always nice to see.
The video below shows me vaping a half session on high heat, so this is pretty much the max amount of vapor you can get from it:
Heat up time is pretty quick, normally around a minute, and you should be able to get just about an hour of usage before the battery dies. It uses the standard micro-USB adapter for charging which is really convenient, these chargers are cheap and come in many forms. It also has pass-through charging, which means you can turn it on and use it while it's plugged in.
Cleaning and maintenance shouldn't be a big issue with this vape, as long as you brush out the chamber and mouthpiece quickly after each session you should be able to go quite a while between thorough cleanings, at which time a paper towel and some q-tips with rubbing alcohol will do the trick.
These are the K-Vape models I have – Standard (middle), and the White & Black 24K Editions: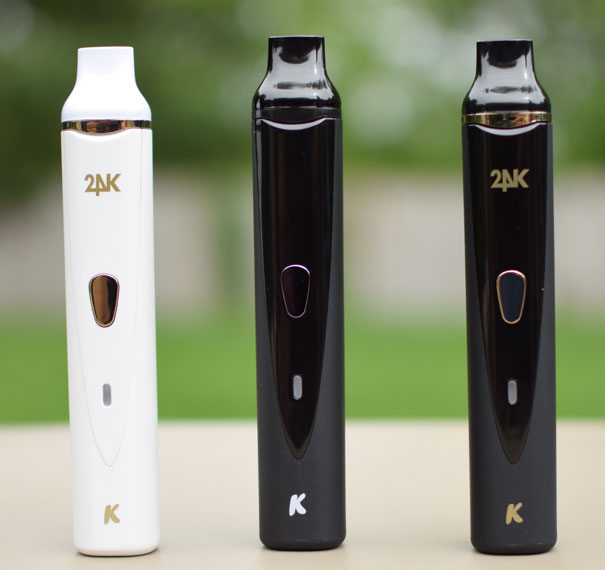 If you don't want to spend a lot of money at all, if you're just looking for something entry-level, this one could be right up your alley. For the best experience I highly recommend using this vape through a water pipe with the adapter I show below, you won't notice any harshness in the vapor this way and it's way more enjoyable.
Buy the K-Vape on the official KandyPens website, and use my promo code STAYUP20 for 20% OFF the regular price.
Stay up!
-Bud