This is the RUBI vape pen for thin oils, CBD liquid, and distillate, and this is the sleekest and lightest portable oil vape I've reviewed from KandyPens.
It looks good, feels good, it performs well, and it's cheap. It's under $50 with my discount code, and for light oil vaping on-the-go I recommend it.
This little vape is called the RUBI, it's a tiny little portable vaporizer for thin oils.
Now this thing may look familiar, you may have seen something like this before, but this one's different. It's improved because this is an open system, so the pods or cartridges, whatever you want to call them, they're refillable. You can open them easily and put your own oil or liquid in, you don't have to buy the pre-filled closed system cartridges to use this, so that is pretty cool.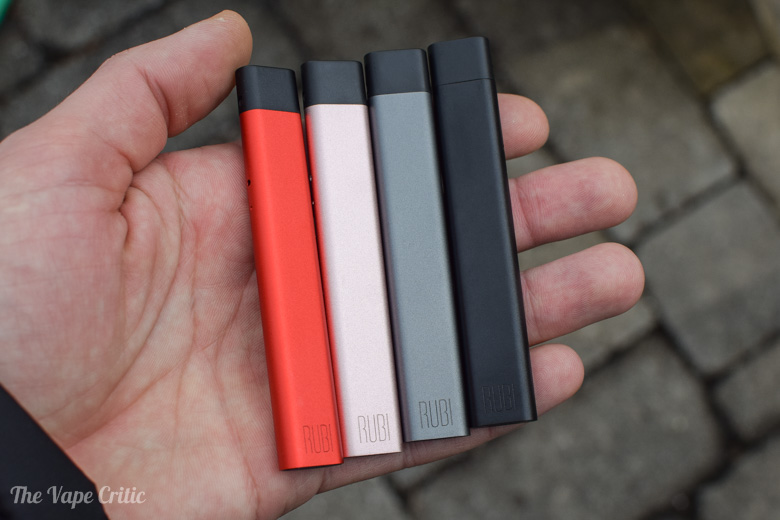 That was basically the deal breaker or deciding factor on why I haven't reviewed any other ones like this, because I didn't want to or couldn't get the pods. So now I'm putting my own oil in this thing.
Basically what I did is I mixed some wax that I had with some terpenes. There's also products out there where you can mix a little wax with some propylene glycol blend that they make to make it liquid, you make it thinner so that you can put it into pods like this. And that's if you don't want to use terpenes which are a little more expensive.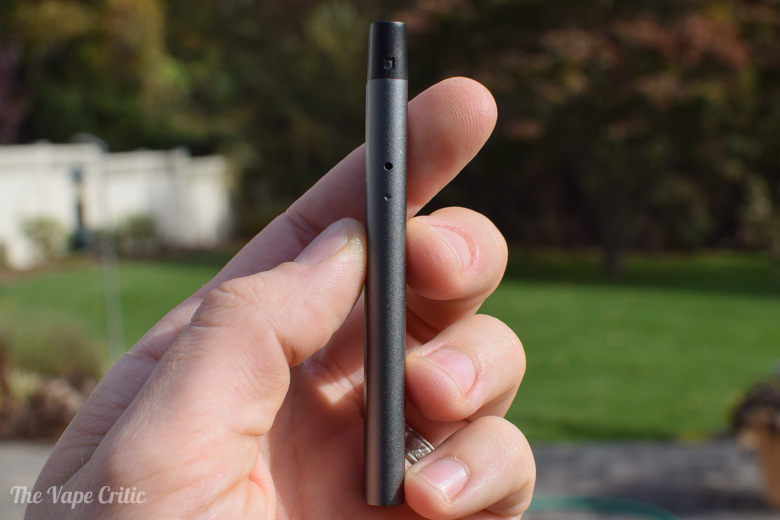 So two of the other really important advantages of it are no leaking from the pods and no spit back through the mouth piece. Now inside the pods, here's a little clip of what's going on inside of them.
These are not my hands, but there is the ceramic coil, the heating element, and then there's japanese cotton around the coil. Then you have the stainless steel tube inside. So the coil itself is 1.6 ohm and the battery gives you 8.5 watts of power, or 3.7 volts. So it's actually pretty powerful for the size, I'm getting a lot of vapor from it.
You don't need a proprietary charger for it, it just has a micro-USB port for convenience. The battery itself is 280mAh. So it's a pretty small light battery, it's not going to last forever. I'm going to estimate that for oil use like I'm doing, 30 to 50 draws per charge is what you'll get. It's going to depend on how long you pull for, but I would say if you pull really long and take big rips you'll get like 30, and if you kind of take light to medium draws you'll get like 50.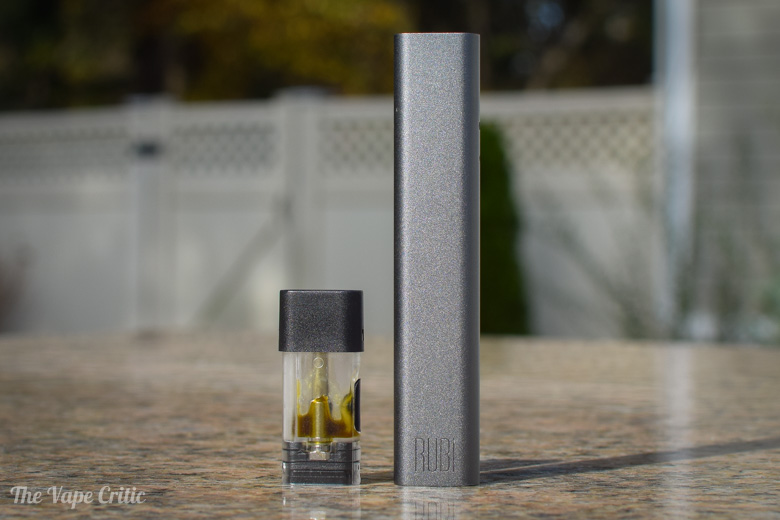 Then it recharges really fast, it's been recharging in like a half an hour for me through USB. It's extremely light, it weighs a half an ounce… half an ounce. It's 50 bucks. It's actually under 50 bucks, I usually have like a promo code or whatever for it. It's pretty cheap but it's a good product, it feels well-made, and it's been working for me well.
I haven't had this a very long time so I can't comment on the extended life of the pods, but so far they seem to be OK, I'm getting good vapor from them as you can see. I haven't gotten any leaking or anything yet so it's looking good with those.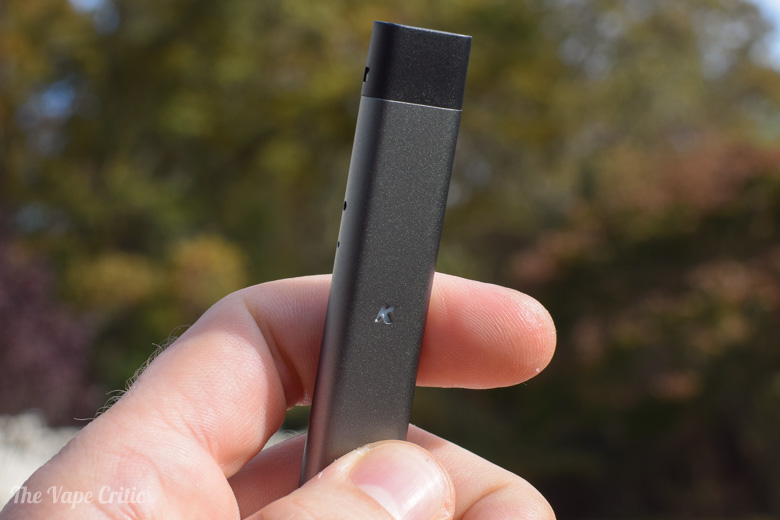 It's a good pod, a good system. They do give you a lifetime warranty on the battery, you would just have to pay for shipping if something goes wrong with it.
Click here to buy the RUBI from the official KandyPens store. Make sure you use my promo code STAYUP25 to get 25% off this vape. I do get compensated if you buy one through my referral link and I seriously appreciate your support!
When it comes time to buy more pods use code STAYUP50 for 50% OFF which brings the price of each pod down to $5.