Portable Vaporizers are one of the best ways to use your favorite material. Portable Vaporizers save money, conserve material, and one of the easiest ways to enjoy it.
Finding the best portable vaporizer in 2023 can be difficult, and our goal is to make it easier. With preset categories, you can find the right vape for you quickly, with recommended partner sites.
We're also working on updating our guide for best desktop vaporizers if you're looking to enjoy your vapor from home.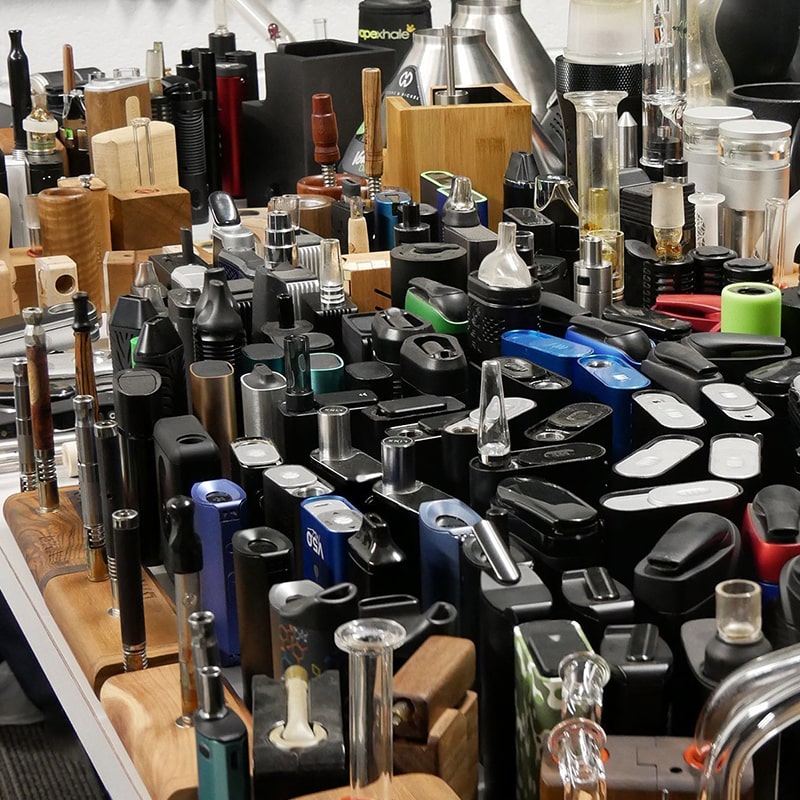 What are the Best Portable Vaporizers in 2023?
---
This is our current top pick for the best dry herb vaporizer in 2022 (portable).
BEST PORTABLE VAPORIZER OVERALL:
#1 Top Pick: Mighty+*Strong vapor, very consistent, easy to use, USB charging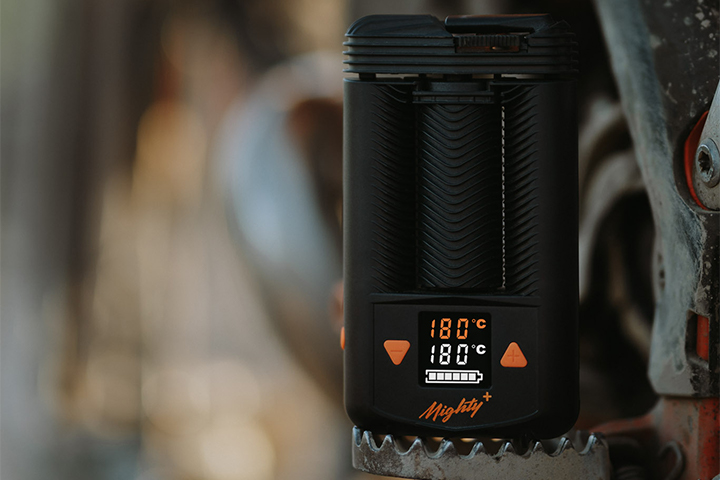 The Mighty+ is a very, very good vaporizer. If performance and consistency are your main priorities then this vape should be at the top of your list.
The Crafty+ and Mighty+ share a lot of the same qualities and have many similarities, but one of the main differences is their physical size. The Crafty+ is the "pocket-able" version of the two. Both models however are extremely easy to use and don't require any special hand or finger dexterity to load.
We consider this one more of a cordless home vape than a true pocket vape, but it is still portable nonetheless and the larger size gives it some advantages like extended battery life.
SHOP MIGHTY+ (2022 USB-C MODEL) AT:
Vapor
PuffItUp

Best Pocket Vaporizer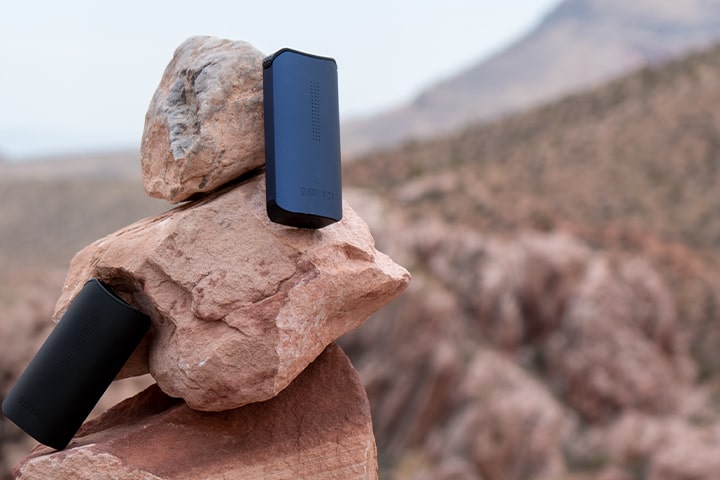 If portability is the top feature on your list, check out the DaVinci IQC. This little vape packs a punch with some smooth vapor. The aluminum chassis is durable, and it features pre made smart paths as well as full temperature control. The removable 18650 battery is perfect for on the go, as you can easily swap it out if you can't find a charger.
We love how well it fits into our pockets, and we would recommend it to any vaper looking for a great session vape when they leave the house. It easily can be described as the best pocket vaporizer on the market.
DAVINCI IQC FEATURES:
Type C Charging
Airtight Zirconia / Glass Vapor Path
LED Grid Communication plus Bluetooth App
5-year warranty
THE DETAILS:
Precision Temperature to 430°F / 221°C
30 Second Heat-up Time
Removable 18650 Battery for up to 2 hour use
0.5g oven capacity for dry herbs
Heavy Metals Tested
Vaporizer Includes: USB-A to USB-C Charging Cable, Accessory Kit, 10mm Water Tool, Adapter, Rechargeable Battery.
SHOP DAVINCI IQC AT:
DaVinci
Vapor
PuffItUp

Portable Vaporizer with Best Battery Life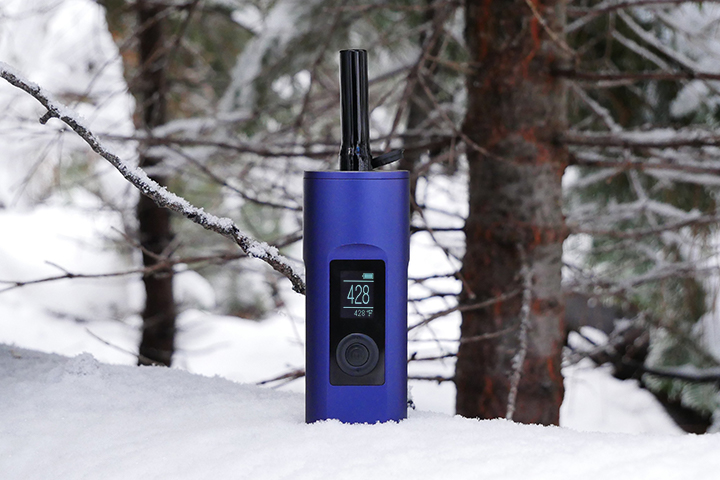 If you're looking for a portable vaporizer with the best battery life, the Arizer Solo 2 is the one you need. The stems are easily swappable, and the battery life lasts all day. The Solo 2 reaches max temp in about 30 seconds. You can easily adjust the temperature using the up and down arrows on the front of the device. It uses a DC charger for fast charging the efficient battery.
The aluminum body of the Arizer Solo 2 vaporizer is extremely durable, and the size is perfect. It comes with pass through charging and a 2 year warranty.
SHOP ARIZER SOLO 2 (II) AT:
PuffItUp
Vapor

BEST CONCENTRATE VAPORIZER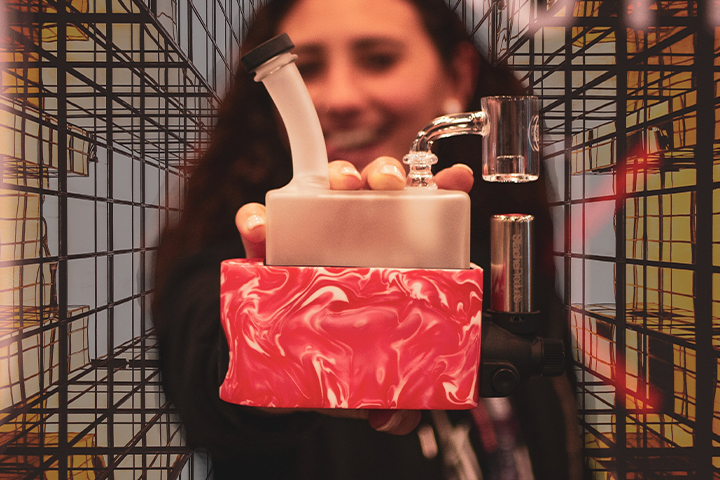 The Stacheproducts RiO makeover is a fantastic all in one rig. It comes with everything you need to start enjoying solid concentrates. The glass body fits perfectly into the molded plastic base, which houses a torch. The stock quartz banger on the RiO makeover has a core that helps hold heat. Perfect for cold start uses, it's extremely portable and even comes with its own carry case.
It's a heavy hitter, and brings us back to our roots. We love how flavorful every concentrate is through the device. Don't forget to clean out glass! We recommend removing the glass by grabbing the base. Don't grab the mouthpiece, you will risk breaking it. It's definitely the best concentrate vaporizer we've used so far.
SHOP STACHEPRODUCTS RiO AT:
PuffItUp
Vapor

BEST BUTANE VAPORIZER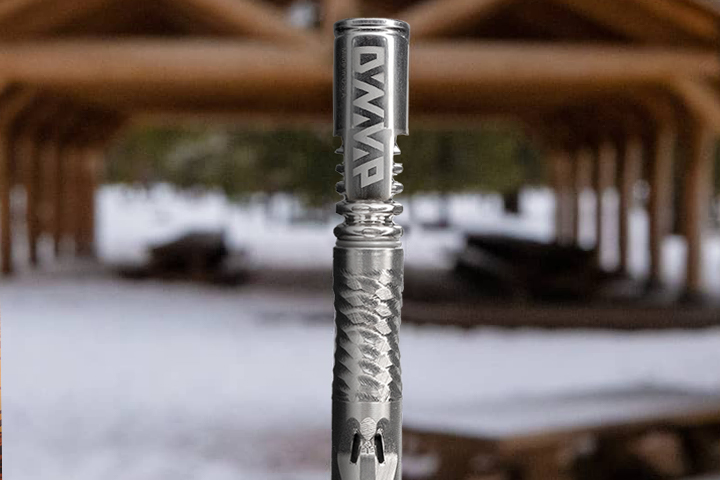 The VapCap M is a classic at this point. Originally developed in 2017, there have been quite a few updates to the lineup. Dynavap has even introduced color variants that truly shine. Our favorite is the Rosium Vapcap M 2021. Whether you prefer to use a butane cigar torch, or an Induction Heater, the 2021M is incredibly efficient.
It's one of the smallest vaporizers we've tested. It is the smallest butane vaporizer we've used and our favorite butane vaporizer currently offered online.
SHOP DYNAVAP VAPCAP M 2021 AT:
PuffItUp
Vapor

BEST SMART VAPORIZER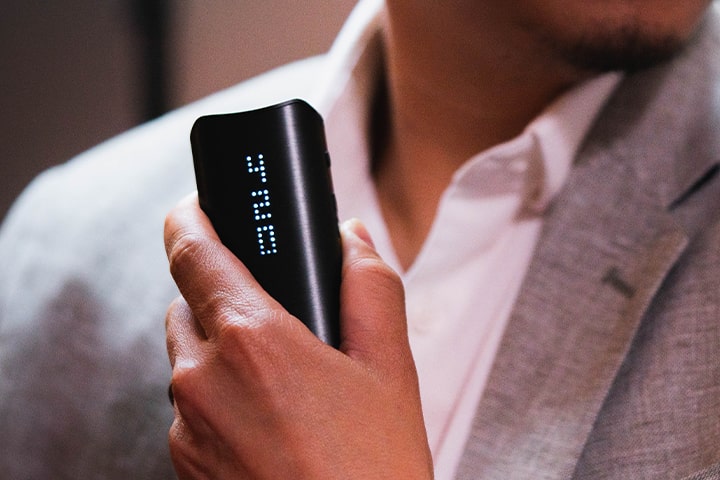 The best smart vaporizer is the DaVinci IQ2. Complete with an app, you can track your dosage per draw and per session. It features full temperature control, as well as a removable 18650 battery. This vaporizer is designed for connoisseurs. It allows you to control every aspect of your session, including the airflow using the adjustable dial.
I has smart path technology allowing you to enjoy sessions based on a set of preset temperatures that increase throughout the length of the session. The brushed aluminum body is absolutely stunning and looks great next to Apple products.
The 51 dimmable LED's on the front of the vaporizer can show either temperatures or which smart part you're on. Easily switch between smart path and temperature control by pressing the power button once on the DaVinci IQ2 vaporizer.
SHOP DAVINCI IQ2 AT:
DaVinci
Vapor
PuffItUp

BEST VAPOR QUALITY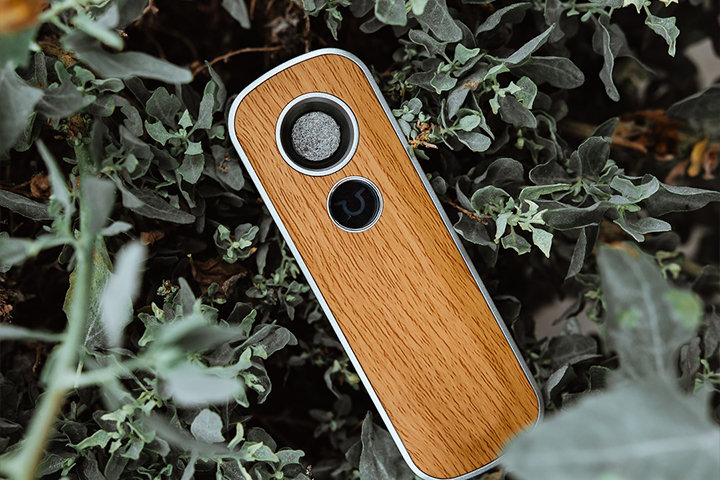 The best vapor quality comes from the FireFly 2+ vaporizer. The vapor is smooth, potent, and flavorful. The Firefly 2 plus is an on demand vaporizer, meaning you heat it up for each inhale. Most vaporizer are session vapes, which tends to add heat to the vapor. The vapor path of the FireFly 2+ is extremely large, with a huge surface area. This helps allow for extremely smooth vapor as it gives ample time for the vapor to cool.
Using the app you can set the temperature for the FF2+. Tune it to your liking. Personally we love using ours around 380F. The vapor is still smooth, and there is plenty of it. We pack around .25g of dry herb in ours. It can also be used with a little bit of solid concentrate by adding a concentrate pad to the chamber.
SHOP FIREFLY 2+ AT:
Vapor
PuffItUp

BEST PORTABLE VAPORIZER UNDER $200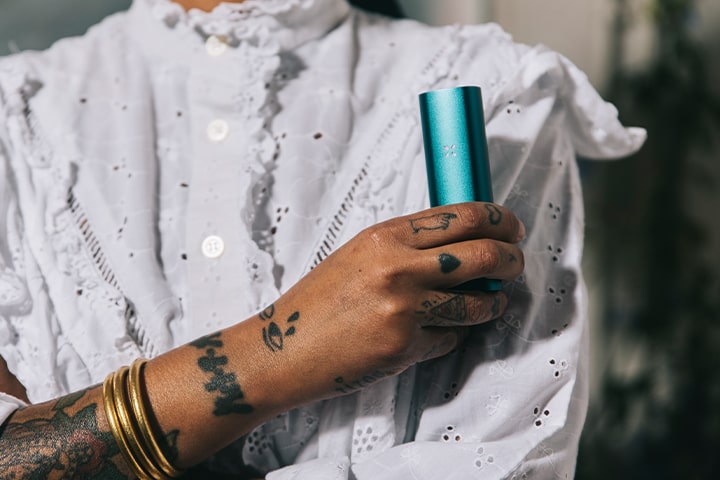 The Pax 3 is the best vaporizer under $200. The Pax 3 Basic kit comes in at $199 and is ready to be used out of the box. Featuring a 1 button control system we love how simple it is to pass to a friend to use. It's small, sleek, and reminds us of the IPhone design. It uses 4 preset temperatures, and a pretty large chamber. We like using a fine grind, you can turn your grinder upside down to get a fine grind. Pack the Pax 3 chamber tight and you'll have a great session.
The Pax 3 magnetic charger uses USB and is very easy to take with you on the go. Perfectly pocketable, and easy to use, we love taking the Pax 3 with us for portable sessions.
SHOP PAX 3 AT:
Vapor
PuffItUp

BEST PORTABLE VAPORIZER UNDER $150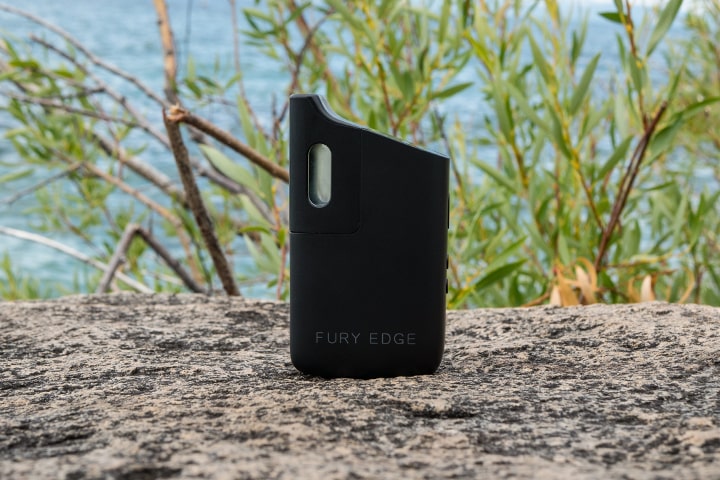 The Healthy Rips Fury EDGE is a well loved vaporizer under $150. We consider the Fury EDGE to be the best vaporizer under $150. Smooth vapor, and an efficient chamber combined with the easy to use technology has us in love with this vape. It charges via USB-C and allows for full temperature control.
The Fury EDGE is a step between the Fury 2 and ROGUE vaporizer in size, and battery life. We love how it packs a punch with such a small bowl yet has great battery life.
If you're looking for longer sessions or a bigger chamber to share with friends we would recommend taking a step up to the Healthy Rips ROGUE
SHOP HEALTHY RIPS FURY EDGE AT:
PuffItUp
Vapor

BEST PORTABLE VAPORIZER UNDER $100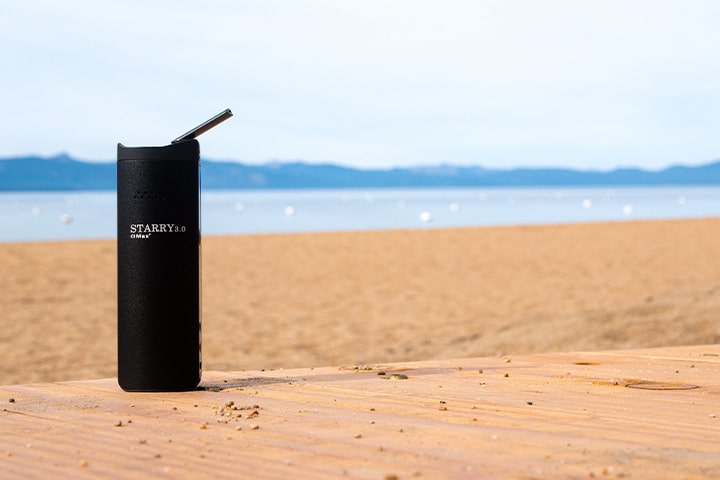 The Xmax Starry V3 is the best portable vaporizer under $100. The large oven, replaceable 18650 battery, and small size are some of the best features in a vape under $100. It's incredibly easy to use, and the chamber is held on by a magnet. This means when it gets dirty, it's still easy to remove.
The Starry v3 holds 0.5g of ground material and is surprisingly efficient. We've had ours since release, and haven't managed to break it. Even with frequent hiking, mountain biking, and skiing.
SHOP XMAX STARRY V3 AT:
PuffItUp
Vapor

BEST CHEAP VAPORIZER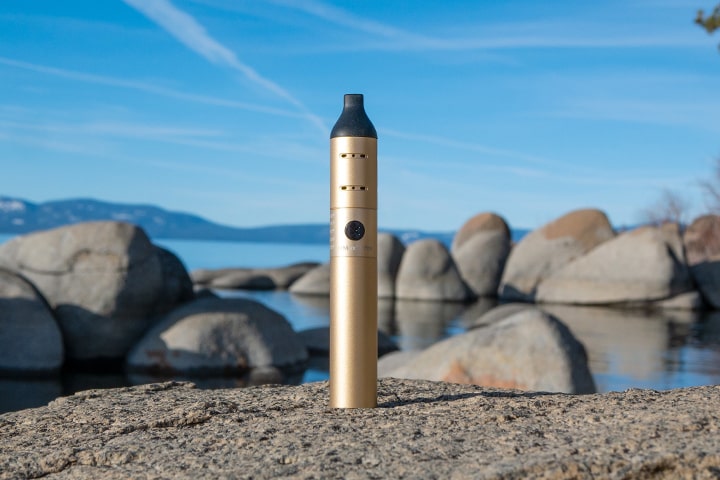 The best cheap portable vaporizer is the xmax v2 pro by far. We've seen it go for around $60 with a coupon code over the last couple of years. It uses a 18650 battery, and has 5 preset temperatures. Super easy to pack, just shove some dry herb in the chamber after grinding it.
Before you use it, remove the plastic tab covering the battery. It's there to protect it during shipping, but will prevent you from turning it on. Charge the battery to full, and you're good to go. We recommend taking long slow draws with the xmax v2 pro vaporizer.
SHOP XMAX V2 PRO AT:
PuffItUp
Vapor

Thank you for reading about the best portable vaporizers in 2022, we're going to be revamping our best desktop vaporizers page soon too. Let us know if there's anything else you'd like us to cover, and make sure you drop by the VapeLife Forum!