This one is the Vapolution 3 or VAP3 desktop vaporizer, and it has some unique features.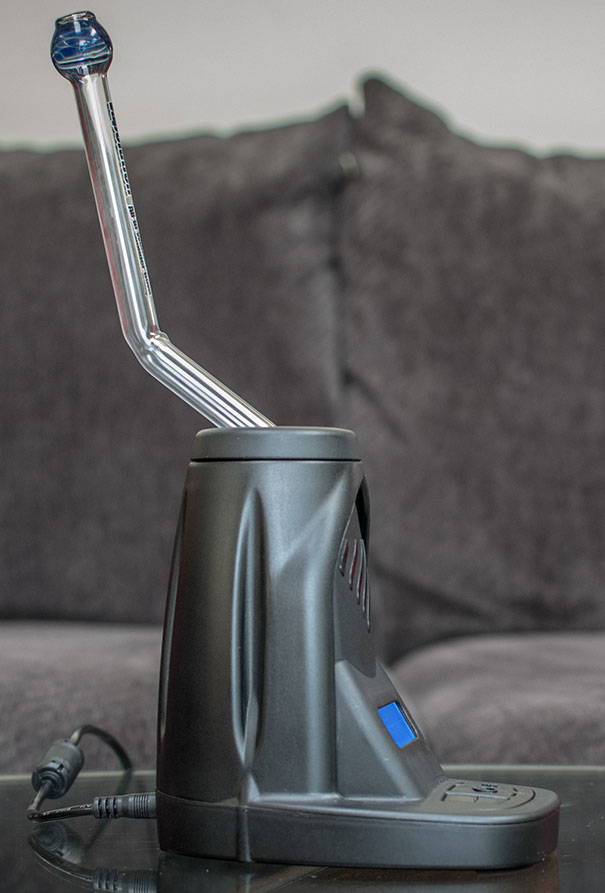 It's the first vape I've reviewed with a truly 100% glass air path, and I'm impressed. The glass gives the vapor a super pure flavor and it still keeps it smooth and comfortable.
There's another interesting thing about it that makes it different, you don't have to grind your herb! This is one of the few (only?) vapes I own that actually works very well with flower still in bud form.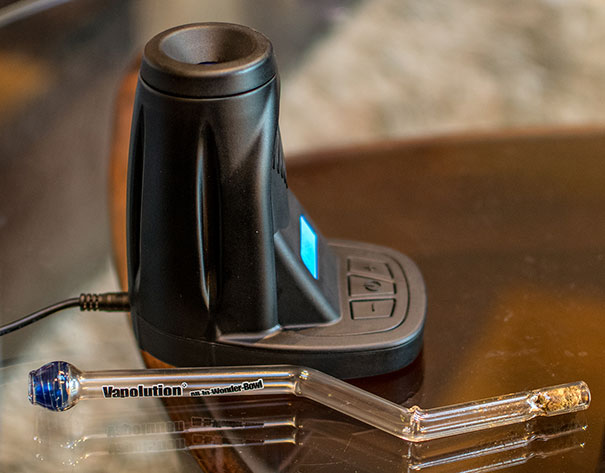 Performance and vapor quality are its strengths, and at right around $300 I think it's a good value for the price, I really enjoy using it.
Watch my video review below for a full demo and to learn everything you need to know about the VAP3.
Stay up!
-Bud