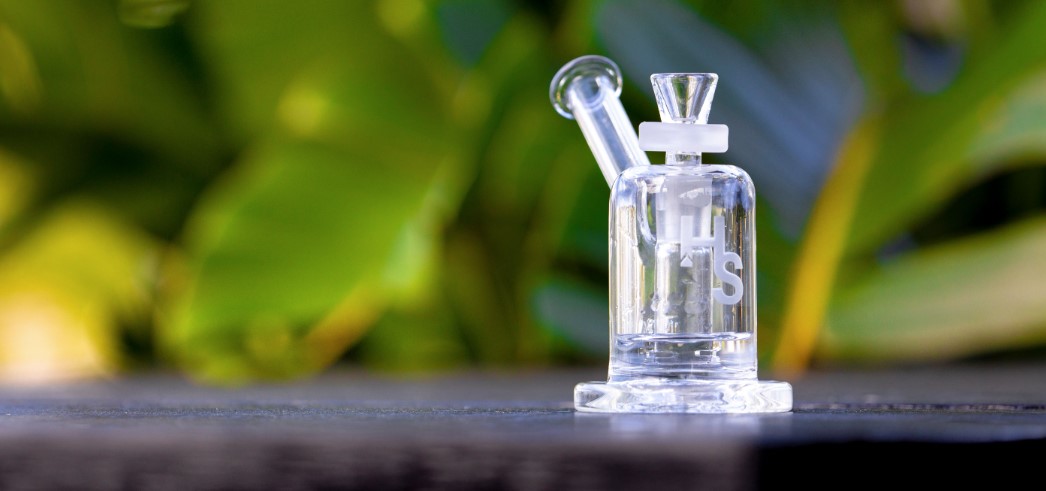 Versatility in a Small Package
The Higher Standards Heavy Duty Riggler is like the ultimate on-the-go smoking companion. It's not just a dab rig or a dry herb bubbler – it's both! Whether you're into concentrates or dry herb, this bad boy has got you covered. With a quartz banger for dabbing and a glass bowl for herb, the Riggler delivers top-notch flavor every time, no matter what you're smoking.
The Heavy Duty Riggler features a universally designed diffused downstem that effectively cools and smoothes both concentrate vapor and dry herb smoke. By infusing moisture into the vapor or smoke, it enables users to effortlessly consume their chosen material, regardless of the draw's size. This unique design ensures that even thick concentrate vapor is easily inhaled, while the flavorful draws of dry herb never result in a harsh throat sensation.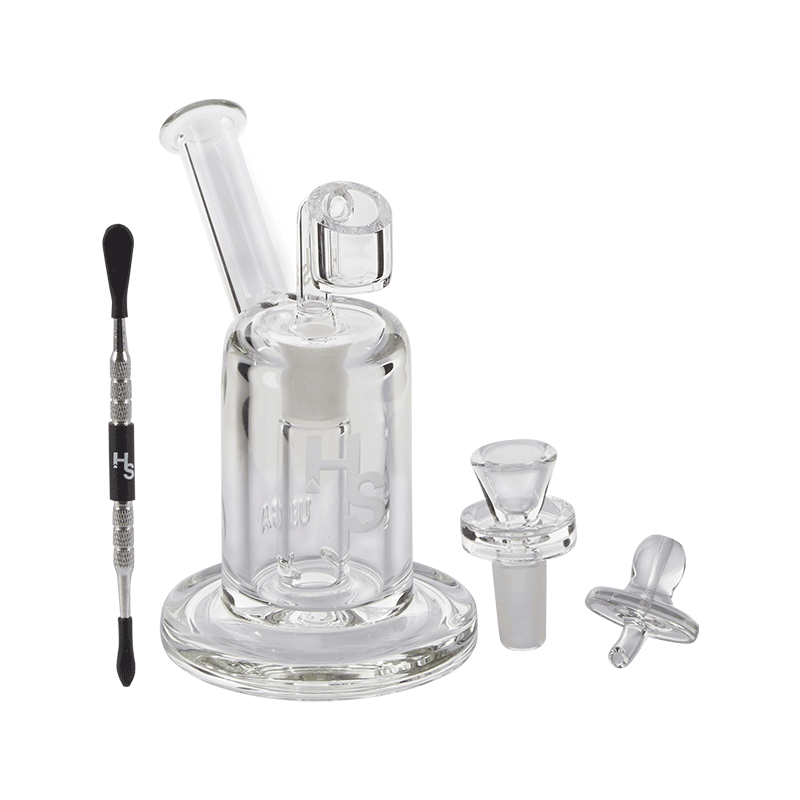 ADVANTAGES:
DURABLE:
And let's talk about durability. The body of the Heavy Duty Riggler is built to last, with a thickness of 7 millimeters and made from medical-grade borosilicate glass. It can handle a few bumps and knocks without breaking a sweat.
One great thing about borosilicate glass is how it handles temperature changes. Unlike regular glass, it doesn't crack or shatter easily when exposed to sudden shifts in heat. This makes it super resilient and a top pick for all sorts of uses. From industrial applications to everyday settings, borosilicate glass is trusted and preferred because it can handle those rapid temperature swings without breaking a sweat. Its reliability and durability make it a popular choice that people can count on.
SMOOTH OPERATOR:
But it's not just about toughness. The Riggler also knows how to create some seriously smooth hits. Thanks to its diffused downstem, it generates those fine bubbles that make every draw dense and satisfying. Plus, cleaning it is a breeze. Higher Standards made sure that touch-ups and spot cleans are hassle-free, so you can spend more time enjoying your smoke and less time scrubbing.
DUAL USE:
Higher Standards has created the Riggler to serve as a top-notch water pipe suitable for both concentrates and dry herbs. Its innovative design incorporates a diffused downstem, ensuring that smoke and vapor are smoothed and cooled before reaching the lungs, resulting in effortless draws.
The Heavy Duty Riggler comes complete with a quartz banger and a glass bowl, offering versatility for users. The quartz banger, made of 100% quartz, heats up quickly and preserves the purity of the concentrate by preventing outside flavors from seeping in. Dry herb enthusiasts will appreciate the borosilicate glass bowl's inert properties, which enhance the flavor experience. For frugal users, this is a great way to save money by not buying two separate pieces.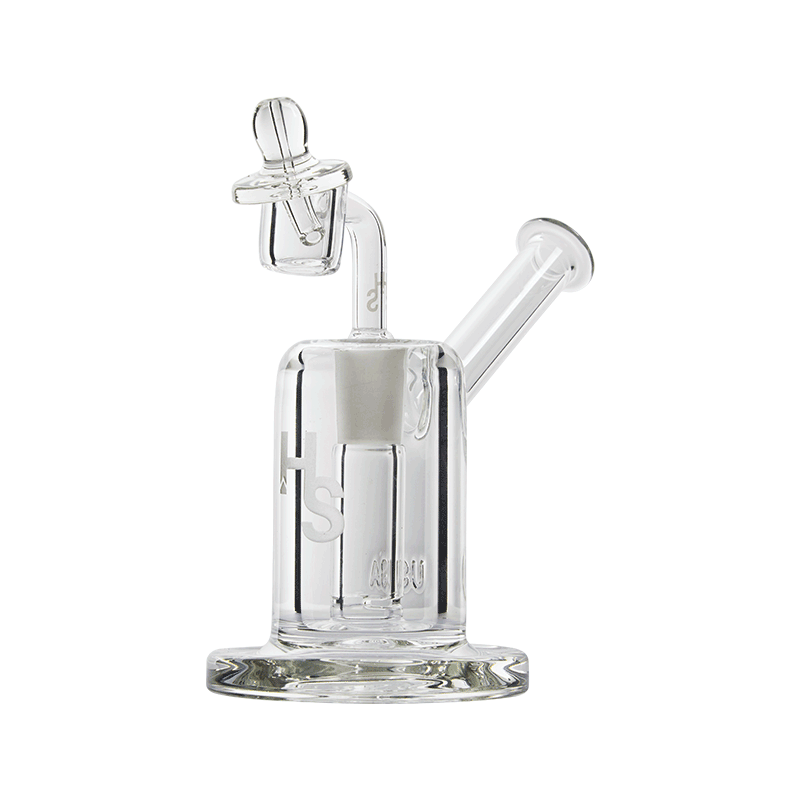 NEGATIVES:
While it is technically a dual-use piece, the truth is many users will find it gross to switch from dry herb to concentrates even after a proper cleaning. Taste from the dry herb has a tendency to linger which is obviously less than ideal for a session with concentrates where flavor is key to the experience. With proper cleaning the problem isn't that bad in all fairness. The benefit is obviously that budget minded people can own one piece instead of purchasing two separate ones.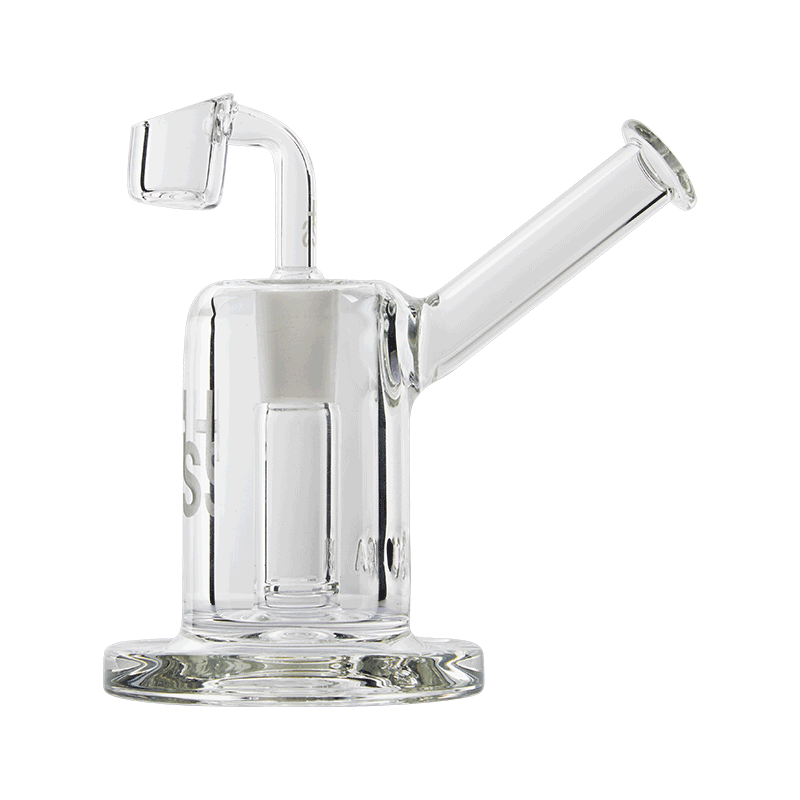 COMPETITORS:
In all honesty, most people will use the Riggler for concentrates over dry herb, and for that reason MJ Arsenal has a nice line that is a strong competitor to any small rig setup. Their Ursa Mini Rig is a perfect example of great form and function at a good price point. Their products however are not made to function with dry herb at all, making the Riggler a lot more versatile.
For a larger and more robust version of the Riggler, check out The Higher Standards Heavy Duty Rig. This rig engineered specifically for the water filtration of concentrates. The durable, medical-grade borosilicate glass concentrate rig has been handcrafted for powerful, reliable performance, and features a quartz banger for optimal flavor transfer just like the mini version.
USE:
It is wise to remember that a torch, butane, carb cap, and application tool are needed to enjoy concentrates. Make sure you assemble all the correct tools and then look up some videos online. The process is not as simple as the older methods for newbies and the nuances should not be explained in a simple review. Understand what you are doing before you partake in anything. That said, the function on this piece is excellent and a good purchase for anyone who enjoys concentrates.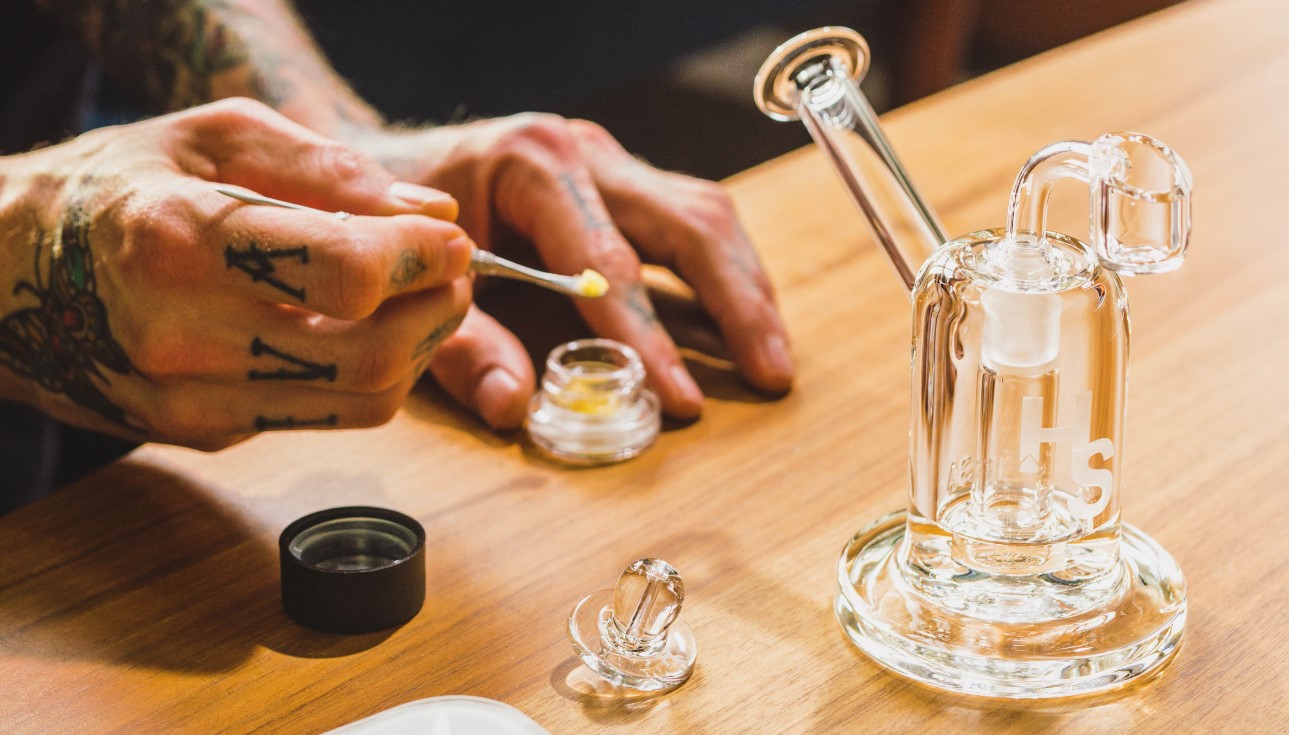 Cleaning:
Cleaning your pieces is very important. This stems from the fact that build up residues can grow molds, not to mention the fact that it stinks. Cleaning borosilicate is easy. It's commonly done with household items. The most common method is to use isopropyl alcohol and coarse salt. Fill the piece and shake vigorously to clean the entire piece. Dump it out and make sure to rinse everything thoroughly to avoid baked taste from the alcohol. Clean the downstem and bowl separately and re-assemble.
CONCLUSION:
Small rigs like this are known for imparting proper flavor with each pull. This is an excellent choice for the connoisseur looking to achieve a high-quality experience from their concentrates. The quality of the boro is top notch and the filtration of the unit is truly very good. It's a good looking piece that with care and proper cleaning can last a lifetime.
Since You liked this, check out our list of the Most Popular Vaporizers
OTHER VAPE CRITIC ARTICLES THAT YOU MIGHT FIND INTERESTING
Best Vape Pen for Wax, Oil, and Concentrates