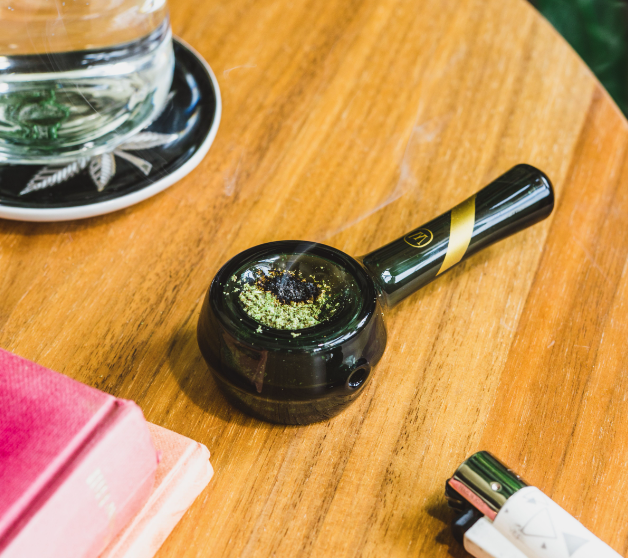 Cool colorways on a classic design
Marley Natural introduces a new addition to their series of exceptional smoking devices: the "Smoked" line of high-quality glass products. Sporting a sleek tinted glass finish and adorned with gold accents, these pieces exhibit the brand's commitment to style and craftsmanship. Each pipe in the "Smoked" series is packaged in a custom-designed box, adding a unique touch to the overall experience.
One standout piece from the collection is the Marley Natural Smoked Spoon Pipe. Designed for those who prefer generous hits, this hand pipe boasts an impressively wide and deep bowl. Its flat base prevents any unwanted rolling, ensuring a secure resting position. The bowl chamber features a side carb hole for effortless airflow control. The stem of the spoon pipe proudly displays the iconic Marley Natural logo in gold, complemented by a matching stripe. With a flat mouthpiece that prioritizes comfort, this classic yet contemporary design strikes the perfect balance between elegance and functionality.
ADVANTAGES
COOL GOLD LOGO AND COLORWAY:
The smoked glass looks great with the gold band and logo on all the pieces in this set. The Marley Natural Glass Spoon is the most affordable of the pieces in this color scheme, which makes it a great option.
PORTABLE:
Small bowls like the Smoked Glass Spoon are perfect for travel or keeping in a smoke-friendly office location. These are easy to conceal or pocket if need be.
CARB:
The inclusion of a side carburetor hole enables precise airflow control. Without a carb on a piece smoke gets caught up inside and can't escape which makes it get dirty quicker.
GENEROUS BOWL:
The bowl on this spoon is huge which makes it great for group sessions. Those who enjoy performing smoke tricks, such as blowing rings, will find great satisfaction in this purchase. Not only does it offer clean and functional performance, but it also delivers powerful hits that are sure to please. One common frustration with certain pieces is having a bowl that is too small, requiring frequent repacking.
BOROSILICATE:
When it comes to borosilicate glass, there's one outstanding feature worth highlighting: its impressive ability to withstand extreme temperature changes without cracking or shattering. This unique characteristic sets it apart from ordinary glass and makes borosilicate the top choice for bowls like these. Its resilience ensures that you can enjoy your smoking sessions without worrying about any unexpected mishaps caused by sudden temperature fluctuations.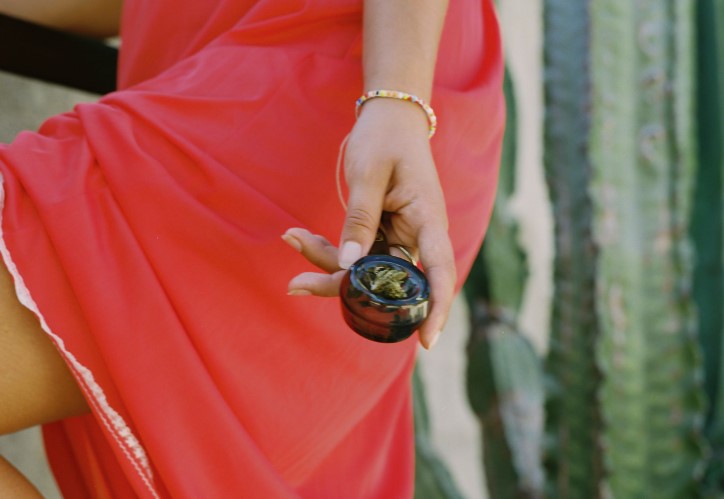 DRAWBACKS
That bowl is so large it may encourage customers to burn through material faster! That's not really a fault of the piece however because it can be packed lighter. Other than that, please don't drop it. While boro is the best choice of material for the application, it is still fragile enough to break on tile or concrete. Many people keep soft cases for their spoons or other bowls for when they travel to mitigate this.
COMPETITORS
With no shortage of competition in spoon pipes, it's easy to look at something like the Higher Standard Heavy Duty Spoon as a plausible alternative. Certainly, it is also high quality and comes with a generous bowl. The choice here is really down to personal aesthetics. Both are borosilicate, both have carbs, and both should last years and years with proper care. The Higher Standard Heavy Duty Spoon is a bit more simple in design with a slightly more scientific glass appeal. There are many other pieces that could go here, but in truth, it really comes down to whether or not the customers like the looks of the Marley Natural Smoked Glass Spoon because the function will be standardly excellent.
USE:
Pack the included bowl with pre-ground material. The Aerospaced 4 piece grinder is an excellent choice to grind up material. Hold your finger over the carb while inhaling. Light the material on fire. Remove your finger from the carb to clear the piece. Make sure to dump your ashes in an ashtray to cool, not a trash can.
Cleaning your pieces is very important. This stems from the fact that build-up residues can grow molds, not to mention the fact that it stinks. Cleaning borosilicate is easy. It's commonly done with household items. The most common method is to use isopropyl alcohol and coarse salt. Fill the piece and shake vigorously to clean the entire piece. Dump it out and make sure to rinse everything thoroughly to avoid a baked taste from the alcohol.
CONCLUSION
With a great colorway of smoke gray and gold, the Marley Natural Smoked Glass Spoon is an excellent choice for people who want something clean, cool, and different in their collection. The high-quality boro construction makes it a durable and lasting piece in any collection.
With an impressively deep bowl, this piece is perfect for those who hate running empty after the first or second hit. It's an excellent choice to keep around a living room or have out at a party. It's easy to clean, easy to load, and easy to enjoy.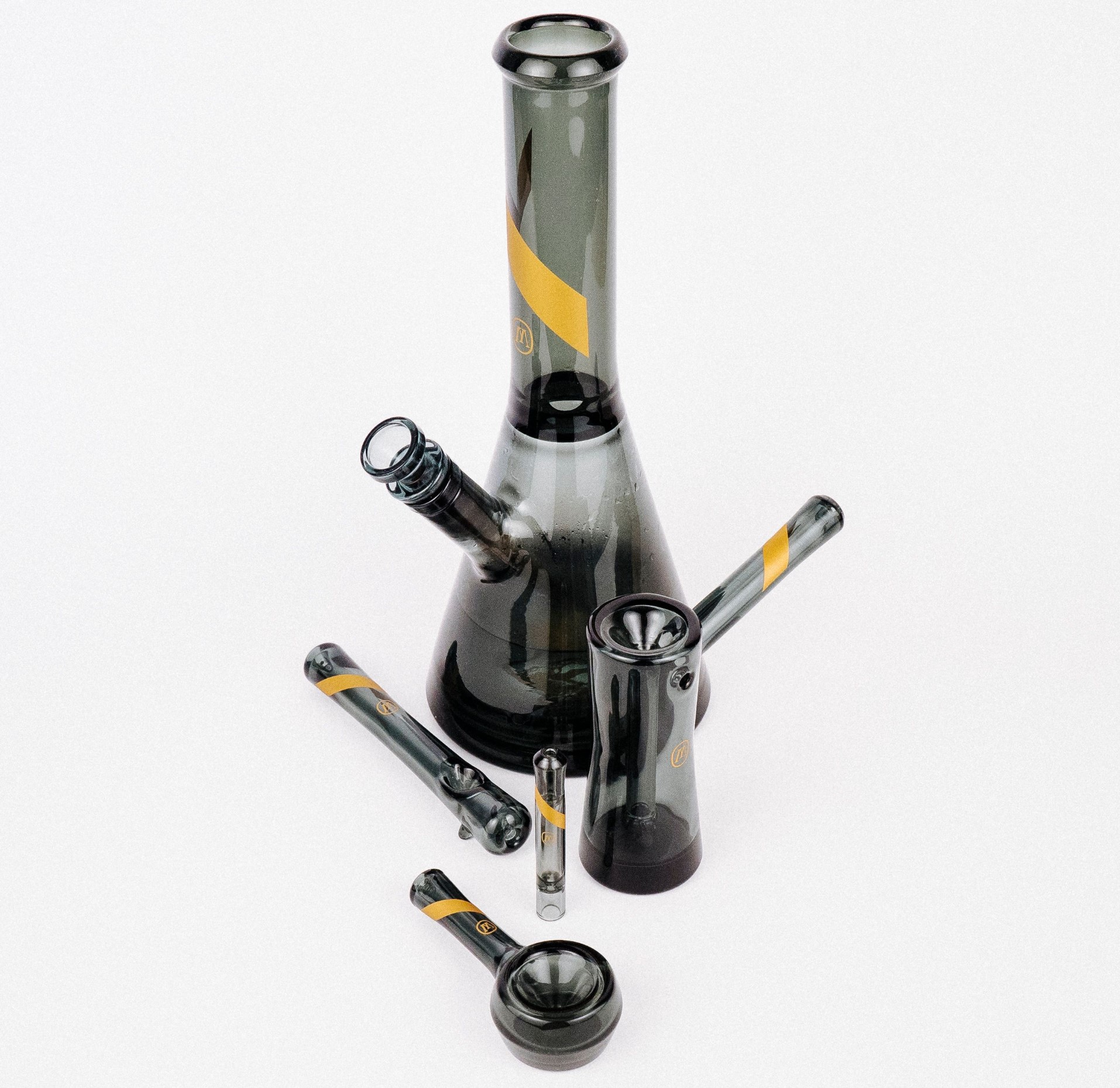 Since You liked this, check out our list of the Most Popular Vaporizers
Other Vape Critic Articles that you might find interesting
Best Vape Pen for Wax, Oil, and Concentrates