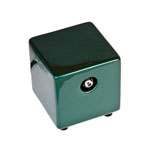 The Hot Box is a very simple desktop vape, it only has one switch to turn it on and off.
It's also one of the least expensive home units on the market, which makes it a model to consider for beginners who may not want to spend a lot of money to see if they like vaping.
I think it performs fairly well for what it is, the vapor production is definitely decent and it can be pretty potent.
Some of the drawbacks are that it takes a long time to heat up before you can use it (about 10 mins), the tubing (whip) is not very high quality and is a little too stiff or rigid, and it does buildup residue fairly quickly.
Overall I give it a good rating and I see no reason why it wouldn't be worth the price.
Stay up!
-Bud
Video transcription:
Hey, what's up? This video is my review of the Hot Box Vaporizer. The Hot Box is a desktop whip-style vape. It's actually fairly inexpensive, the list price is only around $150. There's actually a few different models you can get, and that changes the price a little bit, but I'll explain more about that. This vape, the Hot Box is actually going to end up being one of the cheapest home desktop vapes that I'm going to recommend, or that I think is actually pretty decent.
As the name suggests, all this vape is, is a simple box. The outside is ceramic and the heating element inside is simple, but strong. There are not knobs or dials on this vape, at all. The only switch it has is on the cord, to turn it on and off. You don't need to worry about setting a temperature or anything like that, which could be considered a positive or a negative, depending on how you look at that.
The reason that I have two of them here is because these are actually two slightly different versions. This one, in all black, is the standard, basic model, and this one has a standard glass connection. That means that the wand that they give you and the heater piece inside don't really connect to each other and stay together. They do fit together while you're taking a draw, but in between draws, you take it out. If you've seen my Silver Surfer review, it kind of works that way. This other one that I have is one of their custom ones with a custom graphic on it. It's actually a little bit bigger than the standard one, also. This one happens to have a ground glass connection for the wand and heating element, meaning that these two pieces do fit together, and when you fit them in like that, this one kind of stays in. I'm going to talk more about that in a minute.
As I mentioned, even though this vape is very simple and inexpensive, I actually found that the vapor it produces is pretty good, and I think it's a decent performer. Because of its simplicity and low price point, I would say that this is a pretty good starter vape for somebody who wants to see if they like vaping, but they don't want to spend a lot of money, at all. That being said, though, there are a few drawbacks to this vape that you should be aware of. One thing is that it kind of has a long heat up time. When you first turn it on, you do have to let it heat up for like 10 minutes before you could really start vaping from it. That's on the higher side, most vapes are around two or three minutes. As I mentioned before, it doesn't have a temperature control, which can be looked at in a good or a bad way. I personally think that is just a neutral thing. One on hand it's great to have the ability to adjust the intensity, or the heat, of your vape, but on the other hand, most of the vapes I've reviewed, once I found target temperature I like, I generally just leave it there; I really don't change it that much. Luckily, this vape, out of the box, seems to be set in a good temp range. The way that you would really try to control what type of vapor you get with a vape like this, is how quickly you draw. The slower you draw, the hotter the air will be passing through will be material, and the faster you draw, the cooler the air will be.
Another thing to keep in mind is that after the vape has been on for a little while, the outside will get pretty hot. You don't want to touch the top especially, that gets the hottest. Also, you need to be a little careful with the wand piece. If you hold it anywhere near the bottom where the tubing connects to it, it's not really hot at all, but you just got to make sure that you don't touch this part or this part, because this will be fairly hot. Lastly, I really wasn't too thrilled with the tubing that it comes with, the quality of the tubing. It feels pretty cheap, but more importantly, it's too stiff. Anytime I let it go it wants to coil up like this, it doesn't really want to stay straight. It's kind of rigid; it's not really a super-flexible tube. I'm sure if you're a hardcore vaper and you buy this thing, you could figure out how to attach better tubing. I'm just talking about the tubing that it comes with.
I just wanted to show you guys the glass chambers because they are actually pretty cool, I think, how they did it. Normally, you would put your material right in the top, and it'll fall down to where there's a screen. You really don't need to use a lot of material with this vape, you really only need to fill it up a little bit. what I think is cool about this, which is different from a lot of other vapes, is that these two pieces come apart fairly easily. If you just pull the top piece off, you'll see that they separate and the screen comes out, and it makes it really easy to clean this thing. Then all you do to put it back together is put it in, and this little O-ring that they include, when you push it up, that's what holds the screen in place, inside the chamber. Even though it does get some buildup fairly quickly, you could see that I kind of have a lot in mine already, luckily, it's very easy to clean this thing.
This is the ground glass chamber, and hopefully, you'll be able to tell the difference on the camera; this is the standard glass one. You can see that the ground glass is the one that is sort of frosted, and when this piece connects to the heater piece, they actually stay together. With the standard glass piece, they don't really stick together. When you put it over the heater cover, it doesn't really get stuck there, so you would need to pull it off after each draw.
This clip is me having a short vape session with the Hot Box. The first draw you see me taking is as long as I would normally pull for, but each draw after the first, in this clip, I cut them shorter just to keep the time down. If you noticed, my chamber piece gets disconnected, that was from the tubing being a little stiff, like I just mentioned before. What happens is because it's so stiff and rigid, you can just turn a certain way and you'll inadvertently pull the chamber out a little bit. Even though, with the ground glass connection, you're supposed to be able to leave it in there, it's supposed to be hands-free; you actually have to watch it with this vape. I would actually recommend keeping one hand on it, just to make sure it doesn't fall out.
I found that this vape, like most, does seem to perform better when you're material is very finely ground up. I would say that the vapor quality and taste from this unit is decent or average. It's not bad, by any means, but it's not as good as some of the better models.
Alright, guys. That is the Hot Box. If you have any questions about it that I didn't go over, feel free to let me know. I put a link in the description to where you can get one of these, if you want one. If you want to see how I rate it, or watch any of my other reviews, you can check out my website, VapeCritic.com. I appreciate you taking the time to watch, and stay up.