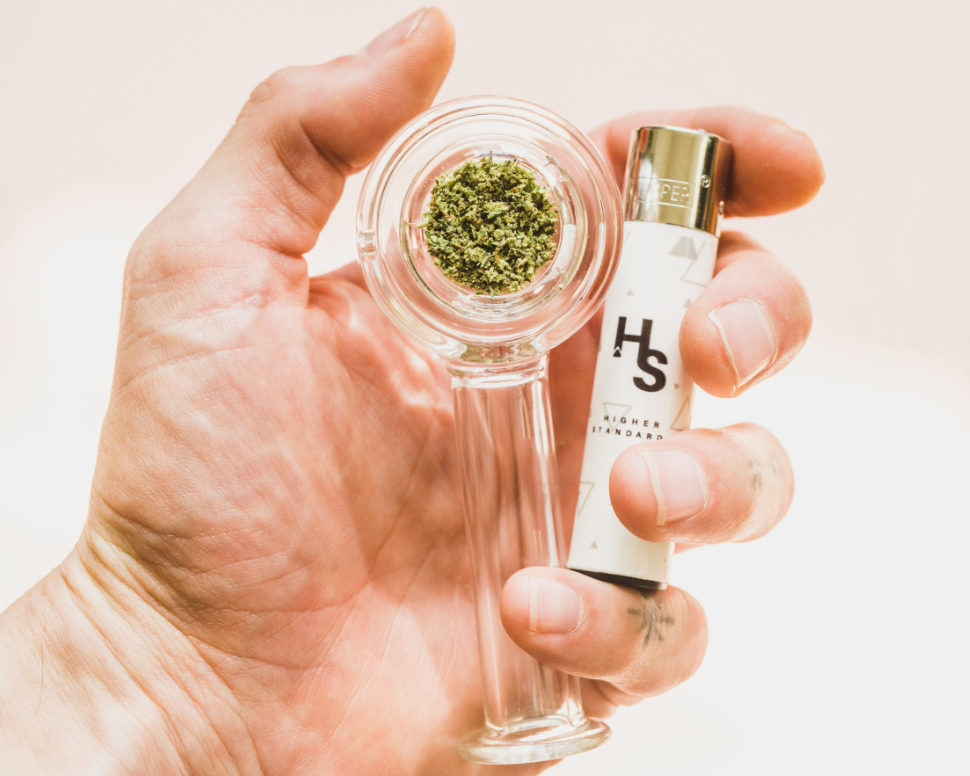 A Modern Take on a Classic Bowl
Crafted in the United States, the Higher Standards Heavy Duty Spoon Pipe offers a handheld smoking experience characterized by smooth and flavorful draws. This pipe boasts exceptional durability, handcrafted meticulously from medical-grade borosilicate glass with a robust three-millimeter thickness.
Many spoon pipes have a certain, younger aesthetic that, while fun doesn't suit the taste of every user. The Higher Standards Heavy Duty Spoon is a solid daily driver meant to deliver consistent pulls while looking modern and clean. It's got a good-sized bowl which makes it a convenient all-around piece for travel or at home. This is a great piece to use in a session with friends.
ADVANTAGES:
HIGH CAPACITY:
The bowl of the Heavy Duty Spoon Pipe features a generous fill capacity, allowing for substantial inhalations and prolonged sessions. Within its spacious chamber, dense and voluminous clouds of smoke are effortlessly produced with each pull. Those who want to make rings or do other tricks will be happy with this purchase. It's a clean and functional piece that hits hard. One of the worst things is having too small of a bowl on a beautiful piece. It truly makes the piece almost unusable because you have to repack it so frequently. This piece doesn't suffer from that problem.
CARB:
The inclusion of a side carburetor hole enables precise airflow control, while the flared mouthpiece ensures an airtight seal, preventing any smoke from going to waste. Without a carb on a piece smoke gets caught up inside and can't escape which makes it get dirty quicker.
GOOD DESIGN:
Designed with both functionality and comfort in mind, the Spoon Pipe is equipped with a wide and flat base. This not only allows the pipe to stand upright conveniently for effortless loading but also provides a secure and comfortable grip during use. Adding to its appeal, the Spoon Pipe showcases a sandblasted Higher Standards emblem, and it is elegantly presented in a sleek collector's case designed for easy travel and storage.
BOROSILICATE:
One notable characteristic of borosilicate is its remarkably low coefficient of thermal expansion, which makes it highly resistant to cracking or shattering when exposed to rapid temperature fluctuations. This resilience sets it apart from regular glass, making borosilicate glass the preferred choice for bowls like these.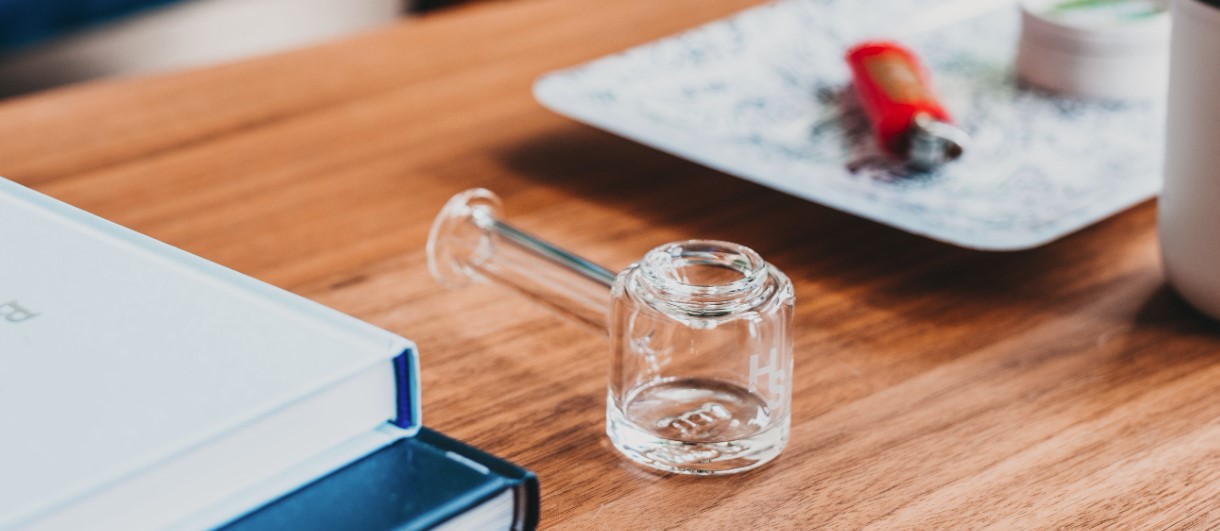 DRAWBACKS:
Don't drop it. While the glass is thick and that is a great buffer, a tile floor is the enemy of all glass.This is the biggest negative of all glass pipes, but bonus is clean pulls and an easy to clean pipe. There is no wood or any other material to clean as well, so it is simple.
COMPETITORS:
The Marley Natural Glass & Walnut Spoon Pipe is a good competitor. Its thoughtfully designed detachable parts and compact form render this pipe a perfect companion for travel, ensuring that you can relish its advantages wherever your adventures take you.
The unique "floating" design of the Marley Natural Spoon Pipe creates an illusion of levitation when the pipe is placed on any surface which makes it look cool. Both are great choices. Really it comes down to owl size and preference.
In truth there are plenty of competitors for a simple spoon pipe. What stands out about this one is the thickness and the quality of the glass. That is pretty important to many users.

HOW TO USE:
Fill the bowl with your pre ground material (The Aerospace grinder is perfect for this) and hold your finger over the carb while inhaling. Light the material on fire. Remove your finger from the carb to clear the piece. Make sure to dump your ashes in an ashtray to cool, not a trash can.
Cleaning your pieces is very important. This stems from the fact that build up residues can grow molds, not to mention the fact that it stinks. Cleaning borosilicate is easy. It's commonly done with household items. The most common method is to use isopropyl alcohol and coarse salt. Fill the piece and shake vigorously to clean the entire piece. Dump it out and make sure to rinse everything thoroughly to avoid baked taste from the alcohol.
CONCLUSION:
This is a great and hefty piece great for daily users. The large bowl and thick borosilicate glass make it an easy choice for those who want to take a break from their vaporizer. The design is sleek and clean. Even more, it's easy to clean. Everything about how to piece sits and functions is well thought out. The Higher Standards Heavy Duty Spoon is an excellent travel piece thanks to its thick glass which makes it super durable.
The large bowl really makes extended sessions much more pleasurable. Re-packing every pull is less than ideal. It's also just got a great scientific glass look that makes it an easy pick.
Since You liked this, check out our list of the Most Popular Vaporizers
Other Vape Critic Articles that you might find interesting
Best Vape Pen for Wax, Oil, and Concentrates