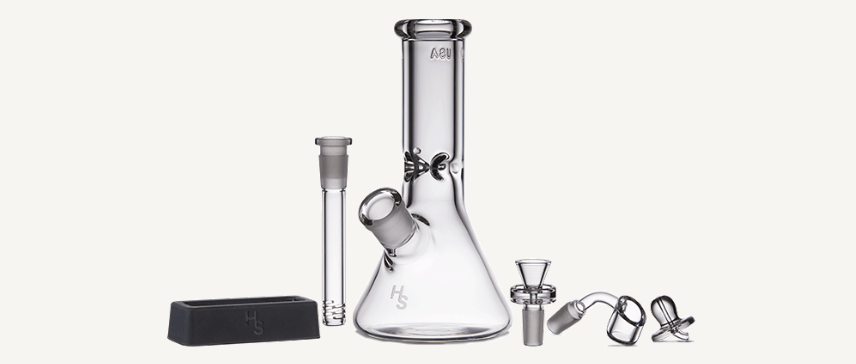 A Top Notch Portable Beaker
The Heavy Duty Mini Beaker, a compact and portable version of the classic Higher Standards Heavy Duty Beaker, offers the same power and performance in a smaller package. Standing at a height of only eight inches, this handcrafted piece is proudly made in the USA using premium borosilicate glass, ensuring durability, heat resistance, and optimal flavor transfer.
ADVANTAGES:
VERSATILE:
Featuring a removable Mini Glass Downstem with six slits, the Heavy Duty Mini Beaker allows for effortless draws that are both cleaning and cooling. The water pipe is also equipped with a removable Glass Bowl, making it suitable for both dry herb and concentrate consumption. To enhance the concentrate experience, a 45-Degree Quartz Banger, a Carb Cap, and a Large Tool are included.
WELL DESIGNED:
Designed with user comfort in mind, the Heavy Duty Mini Beaker features a comfortable, fat-lipped mouthpiece and an ice pinch that enables users to further cool their draws by incorporating ice cubes. When it comes to maintenance, this miniature water pipe can be easily disassembled for hassle-free cleaning. For added convenience, the Heavy Duty Mini Beaker comes packaged in a sleek and reusable case, ensuring safe storage and transport.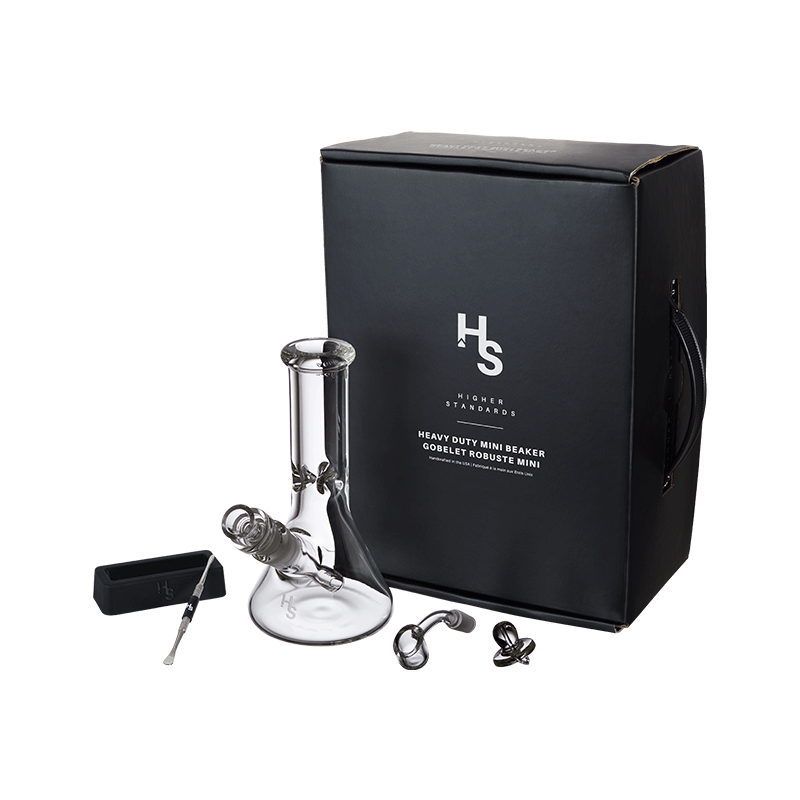 BOROSILICATE GLASS:
A striking attribute of borosilicate glass is its remarkably low coefficient of thermal expansion, endowing it with exceptional resistance to cracking or shattering when subjected to sudden changes in temperature. This remarkable resilience distinguishes borosilicate glass from conventional glass and positions it as the preferred choice for various applications. The ability to withstand rapid temperature fluctuations without compromising its structural integrity makes borosilicate glass highly sought after in numerous industries and settings. Its reliability and durability contribute to its widespread usage and appeal.
ICE PINCH:
The tube of the water pipe is equipped with small pinches that serve as convenient holders for ice cubes. Adding ice cubes to the water not only provides the cooling benefits of water filtration but also enhances the overall cooling experience. This feature adds a touch of enjoyment to the smoking session, as the cold sensation complements the smoothness of each draw.
It is important to remember to empty the water and remove any remaining ice cubes from the water pipe after each use. If the water and ice are left inside the piece to melt, the water level can rise and potentially spill out, leading to unwanted mess and potential damage. Therefore, it is recommended to clean and dry the water pipe thoroughly after use to ensure its longevity and prevent any accidental spills.
AWESOME FILTRATION:
The Heavy Duty Beaker is all about delivering the best smoking experience, and that starts with excellent filtration. Thanks to the slits on its diffused downstem, this bad boy knows how to create some seriously smooth and pure smoke. As the smoke travels through those slits, it creates these cool little bubbles that make every hit feel like a dream. It's the perfect blend of durability, functionality, and smoking pleasure all rolled into one awesome piece.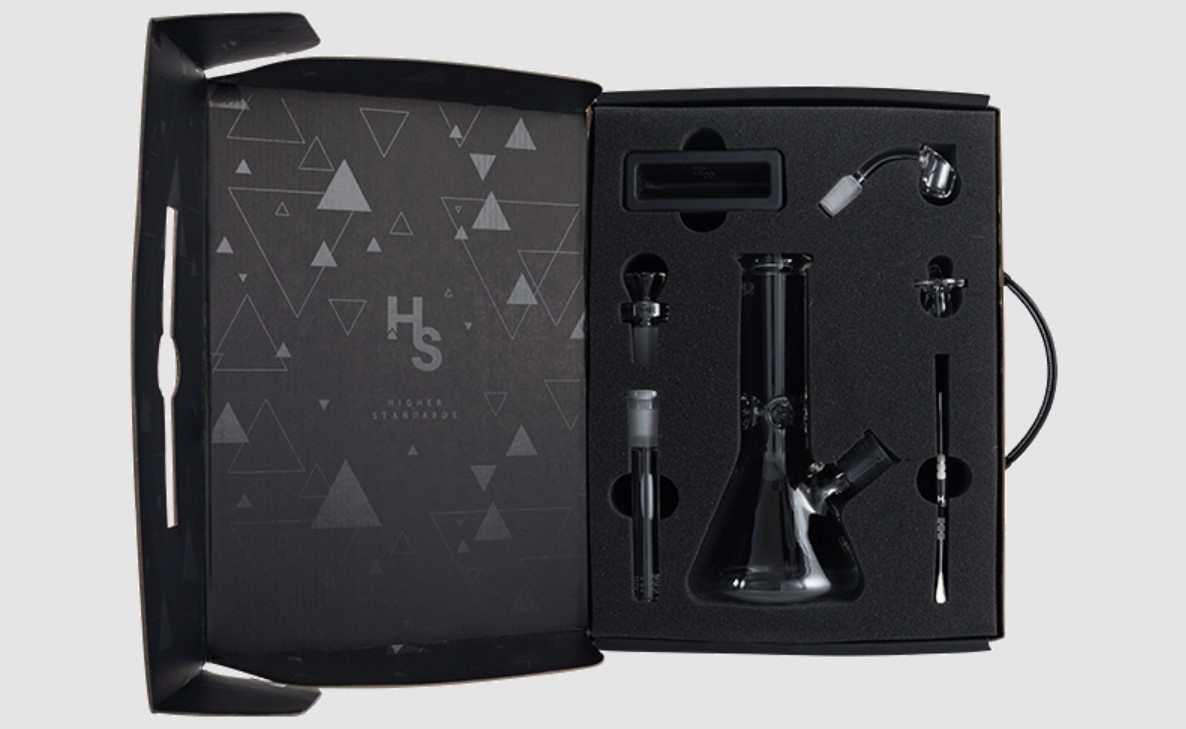 DRAWBACKS:
While the Mini Beaker does come with everything needed to enjoy concentrates, the amount of volume in a beaker like this is less than ideal for that application. Instead users should look to this as primarily a dry herb piece and get a proper rig for everything else. That said this is an excellent waterpipe.
COMPETITORS:
There is plenty of competition in short waterpipes. Some users prefer straight tubes over beakers. The Groove Straight Tube is an excellent choice for a straight tube style. The Groove Glass Line is made of high-quality materials with a clean and classic look. Clear glass with black accents make these products timeless and in style for the long run. Another good option would be their 7 inch Round Waterpipe.
USE:
Grind your material. A grinder is preferred. (Aerospaced makes excellent grinders with a lifetime warranty. These grinders feature aircraft-grade aluminum and sharp, diamond-shaped teeth that finely shred material to an even consistency—preparing you for an unmatched smoking experience.)
Fill the bowl with your material. After packing a bowl it can be placed in the downstem. The piece should be filled with enough water that the slits in the downstem are covered, but not so much that it splashes in the user's mouth.
Inhale while lighting the bowl. Pull the bowl out of the downstem. This acts as a carb on a normal spoon pipe to clear the beaker.
Cleaning your pieces is very important. This stems from the fact that build up residues can grow molds, not to mention the fact that it stinks. Cleaning borosilicate is easy. It's commonly done with household items. The most common method is to use isopropyl alcohol and coarse salt. Fill the piece and shake vigorously to clean the entire piece. Dump it out and make sure to rinse everything thoroughly to avoid a baked taste from the alcohol. Clean the downstem and bowl separately and re-assemble.
CONCLUSION:
This is an excellent piece in a classic form just squashed down for ease of use. For the price and quality of the boro, customers will be pleased with this purchase. Short of dropping it, this is a piece that should last a lifetime. The versatility of the kit with everything you need for dry herb or concentrates makes this an excellent first waterpipe purchase as well. While it may be a bit air for concentrates, it does still work well and users won't be disappointed.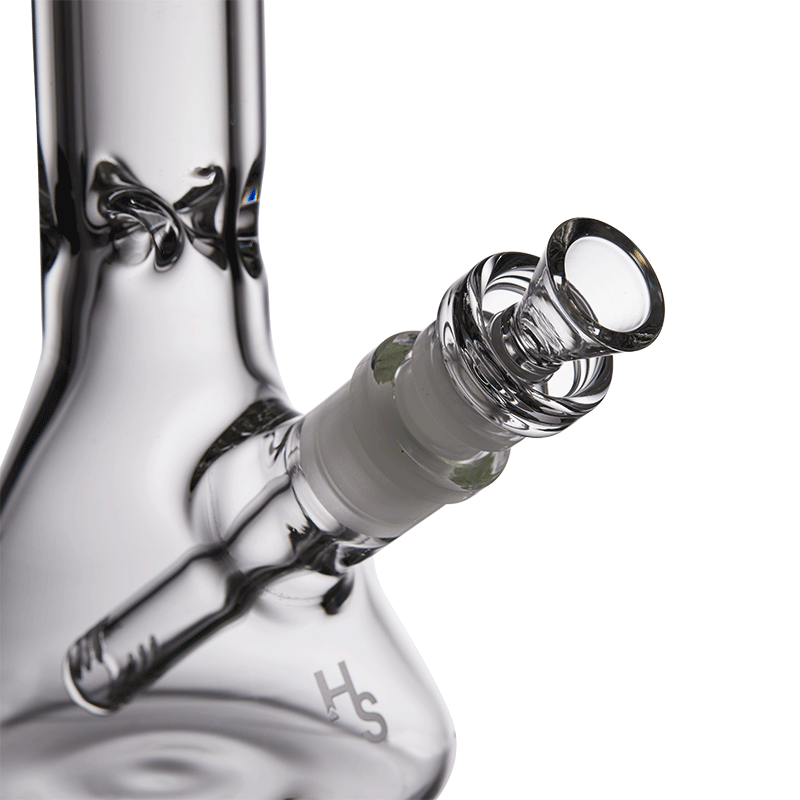 Since You liked this, check out our list of the Most Popular Vaporizers
Other Vape Critic Articles that you might find interesting
Best Vape Pen for Wax, Oil, and Concentrates