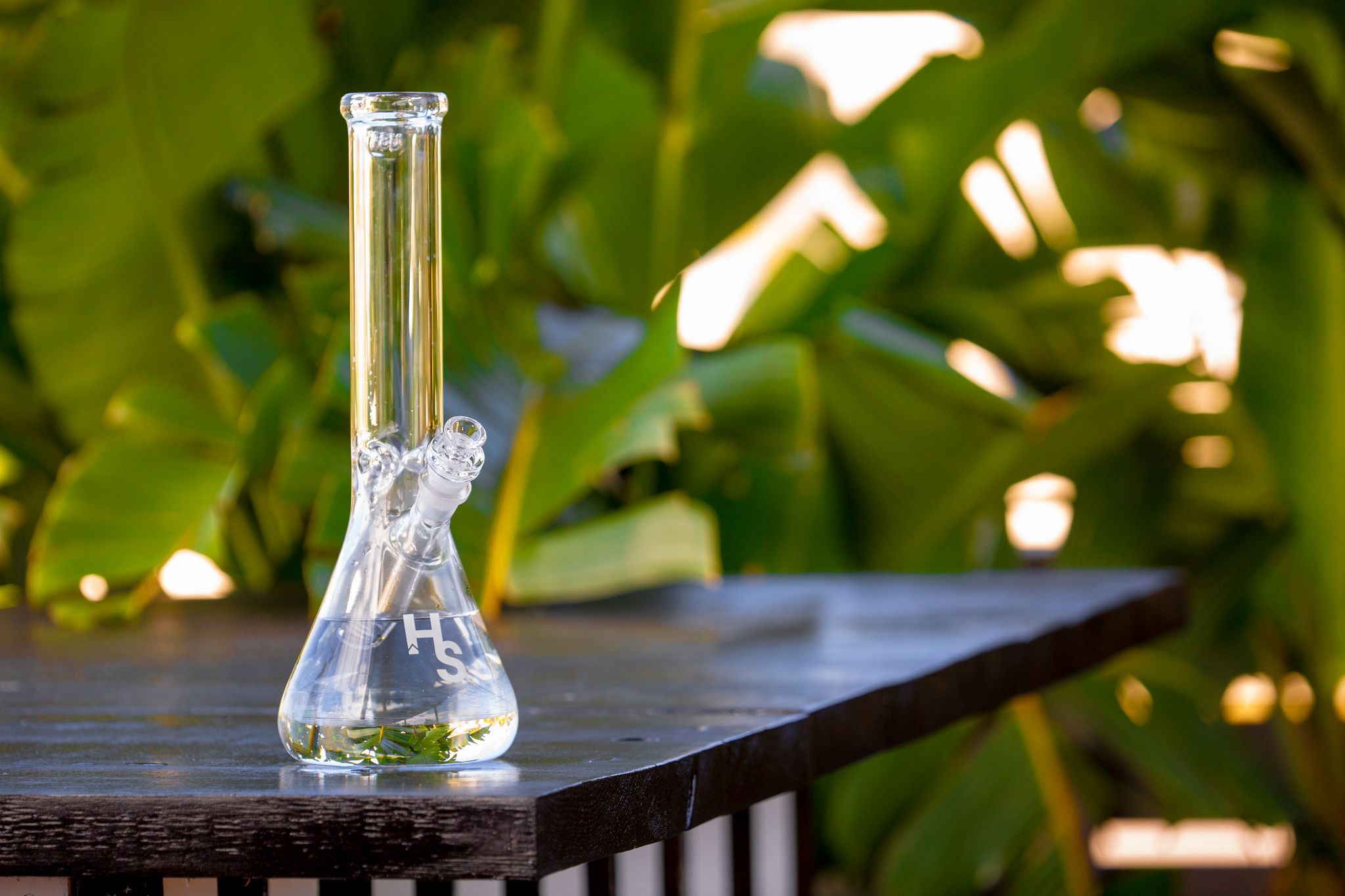 Classic and Good Looking Beaker Style Water Pipe
The Higher Standards Heavy Duty Beaker is a classic design that has stood the test of time. For heavy users, there comes a time when dry bowls are too harsh. Water pipes are an excellent option to mellow out the experience. It can be hard to find a quality piece made of durable glass. This one is a really good option.
Meticulously handcrafted using resilient medical-grade borosilicate glass, the Higher Standards Heavy Duty Beaker represents a superior water pipe designed to deliver potent hits with optimal filtration. Like any proper glass on glass water pipe users can add their own fun and colorful bowls to the downstem if they'd like to customize the look of the piece further.
ADVANTAGES:
BROAD BASE:
Equipped with a broad base, the Heavy Duty Beaker offers unparalleled stability during use. Its ground-glass connection ensures an airtight seal, further enhancing the overall smoking experience. Built to withstand extreme temperature fluctuations, this beaker-style water pipe exhibits remarkable thermal resistance, assuring durability and longevity.
EXCELLENT FILTRATION:
The inclusion of slits on its diffused downstem plays a crucial role in enhancing filtration and diffusion. These slits generate delicate bubbles as the smoke passes through, resulting in a remarkably smooth and pure delivery of water-cooled smoke. The Heavy Duty Beaker epitomizes the fusion of durability, functionality, and enhanced smoking pleasure.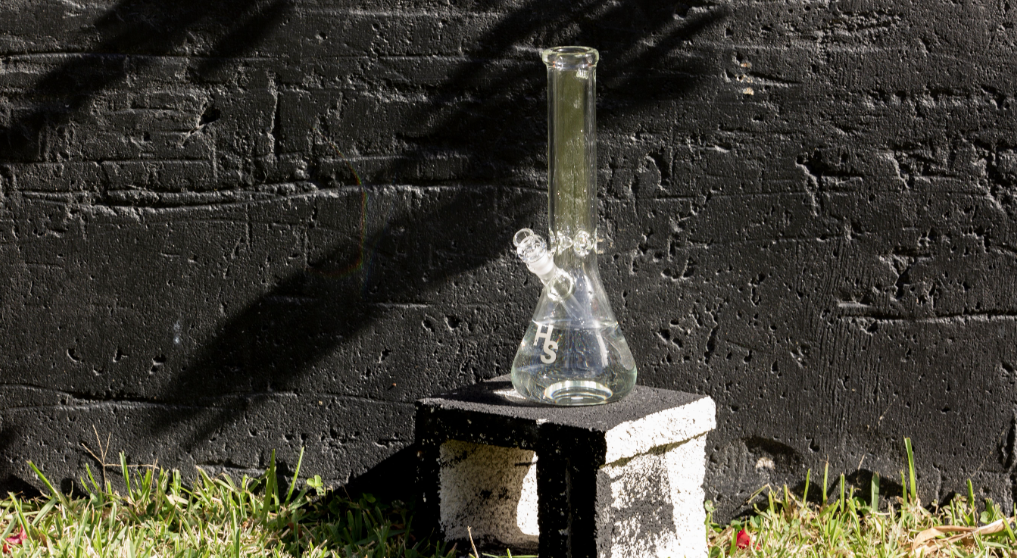 ICE CATCH:
The small pinches in the tube are for loading up ice cubes. This cools the experience further than water filtration alone. This feature is really fun. Remember to empty the water and ice after use. The water level can rise and spill out of the piece if left to melt.
BOROSILICATE GLASS:
A striking attribute of borosilicate glass is its remarkably low coefficient of thermal expansion, endowing it with exceptional resistance to cracking or shattering when subjected to sudden changes in temperature. This remarkable resilience distinguishes borosilicate glass from conventional glass and positions it as the preferred choice for various applications. The ability to withstand rapid temperature fluctuations without compromising its structural integrity makes borosilicate glass highly sought after in numerous industries and settings. Its reliability and durability contribute to its widespread usage and appeal.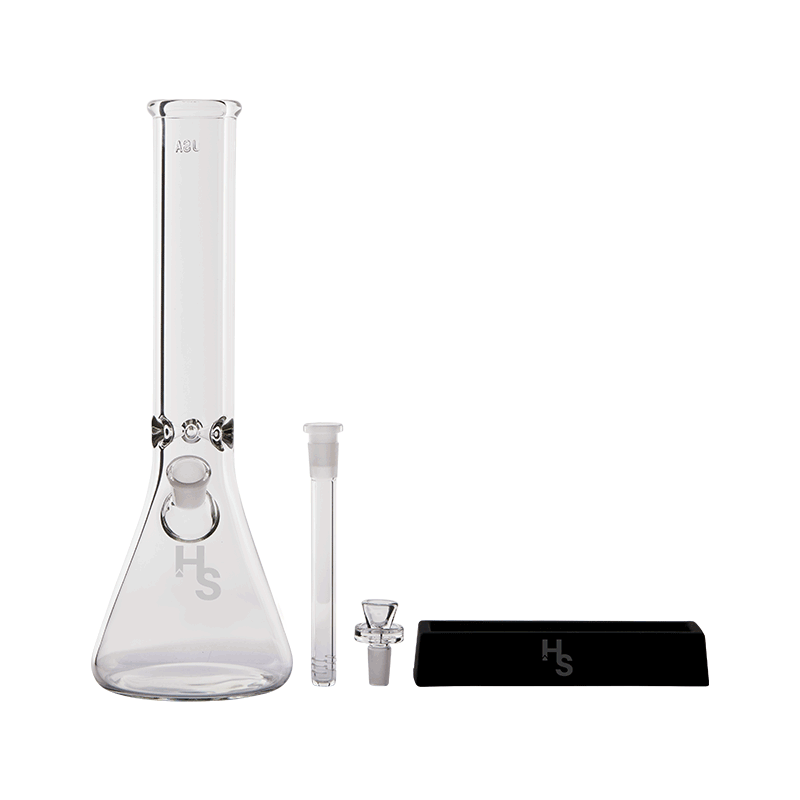 DRAWBACKS:
While high-quality borosilicate glass is known for its durability, it is important to note that it is not completely immune to breakage. This inherent fragility represents one of the main drawbacks associated with glass pieces in general. However, it is worth mentioning that thicker glass construction can contribute to enhanced durability. In this regard, this beaker stands out as an excellent choice, as it boasts a robust and substantial build. Its high-quality craftsmanship ensures that it is not paper-thin like many delicate alternatives found on bodega shelves, thereby offering added peace of mind and longevity to the user.
COMPETITORS:
The Marley Natural Smoked Glass Water Pipe is a fun alternative. With meticulous attention to detail, the beaker-style Water Pipe has been skillfully crafted to showcase a thickly bolstered base, providing exceptional strength and balance. Designed to be an eye-catching showpiece, this water pipe is one that you'll be eager to proudly display in your collection. The choice here really comes down to aesthetics. Many users will like the clean and scientific look of the Higher Standards Heavy Duty Beaker. This is a nicer piece than your average gas station offering by far.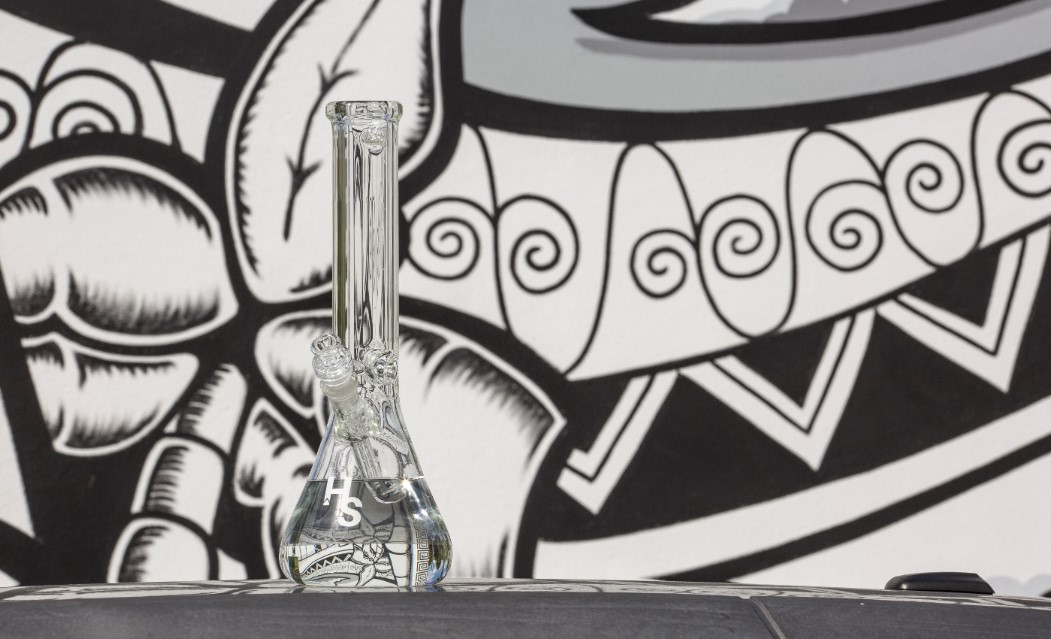 HOW TO USE:
Pack the included bowl with pre ground material. The Aerospaced two piece grinder is an excellent choice to grind up material. After packing a bowl it can be placed in the downstem. The piece should be filled with enough water that the slits in the downstem are covered, but not so much that it splashes in the user's mouth.
Inhale while lighting the bowl. Pull the bowl out of the downstem. This acts as a carb on a normal spoon pipe to clear the beaker.
Cleaning your pieces is very important. This stems from the fact that build up residues can grow molds, not to mention the fact that it stinks. Cleaning borosilicate is easy. It's commonly done with household items. The most common method is to use isopropyl alcohol and coarse salt. Fill the piece and shake vigorously to clean the entire piece. Dump it out and make sure to rinse everything thoroughly to avoid baked taste from the alcohol. Clean the downstem and bowl separately and re-assemble.
CONCLUSION:
This is a classic water pipe. There will always be a market for this. The packaging is also icing on the cake and shows that the company takes pride in all of their offerings. With proper care and use, this is a water pipe that can last a lifetime. The added ice catch and generous beaker for water filtration makes it a smooth puller. This is a great take on an essential.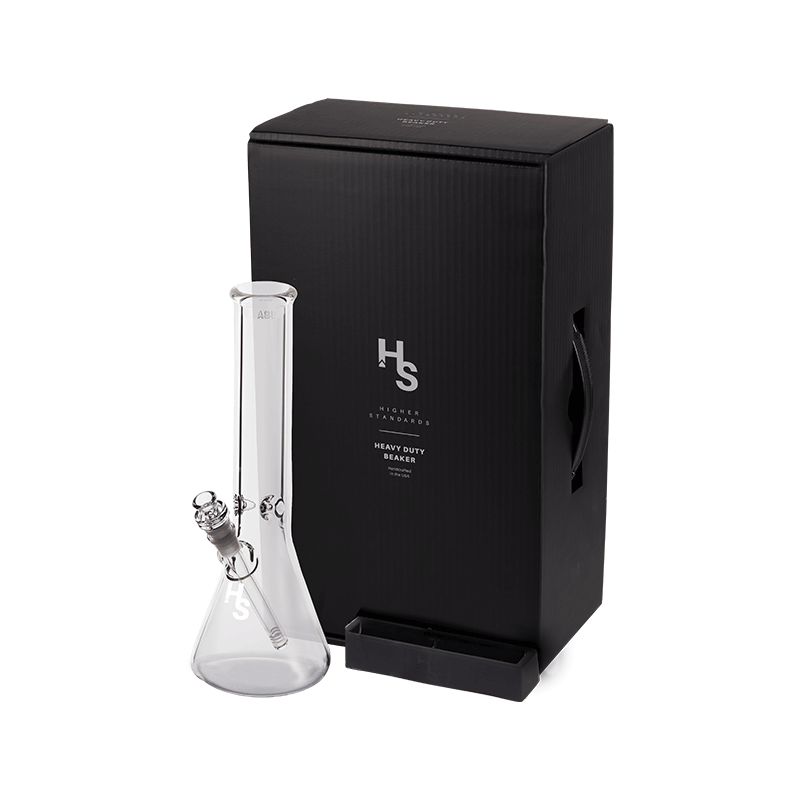 Since You liked this, check out our list of the Most Popular Vaporizers
OTHER VAPE CRITIC ARTICLES THAT YOU MIGHT FIND INTERESTING
Best Vape Pen for Wax, Oil, and Concentrates