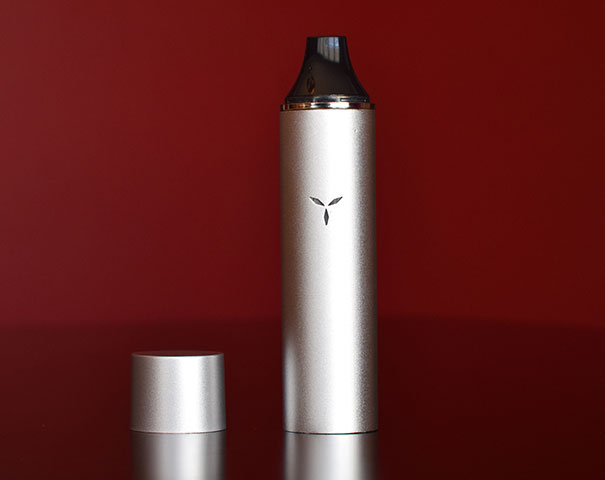 This little guy is called the Astral made by the company Vapeur Labs, and it's a good but inexpensive portable vaporizer for dry herbs.
Important Update: Vapeur Labs has unfortunately ceased operations as a company and their website & email are no longer functional. The company was unable to survive a barrage of litigation against them and will be unable to fulfill future orders or service existing customers. I deeply apologize for any inconvenience this causes.
Watch my video review above for a brief breakdown and demo session where I show vapor production (clouds).
Vapor quality and taste is average but I wouldn't really consider that a negative at this price point, and it does have a really nice look & feel to it that is better than most.
Usage tips:
– Grind your herbs nice and fine and pack the oven full & tight to get the best performance and most vapor from this thing (like you see in my video).
– Start on the low heat setting, I've actually found that to provide the best balance of vapor production and smoothness and I rarely go to medium or high. What most people will do, which is totally cool, is vape half of their session on low heat and then bump it up to medium for the second half. I personally feel that the vapor starts to get a little hot and harsh feeling on the medium or high temps, so I like the experience better down on low.
Definitely check out my top picks for best portable vaporizer to see which models are currently my favorites.
Stay up!
-Bud