This is the new KandyPens SESSION vaporizer for use with wax and oil concentrates. It's the most powerful rechargeable E-nail that I've ever tested, and it's also extremely easy to use.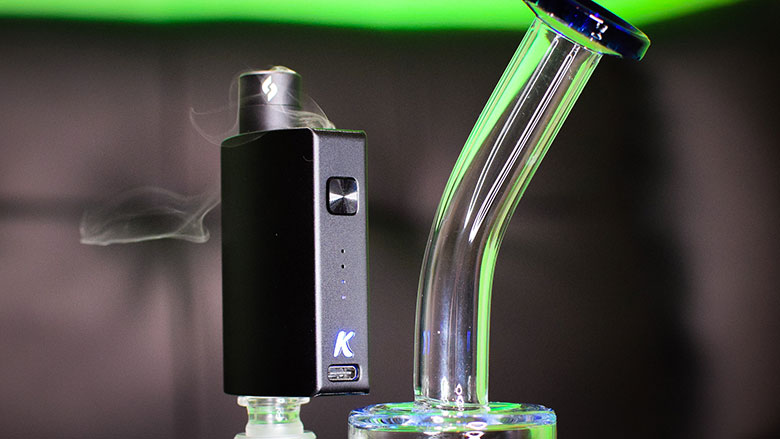 It's actually a dual-use vaporizer because it can be used like an e-nail with a glass rig (as shown in photo above), or you could use it like a box mod and take puffs from a glass mouthpiece on top of the coil (included).
The glass adapter that it comes with is 14mm male and will work with any 14mm female rigs, as well as 18mm rigs with an adapter.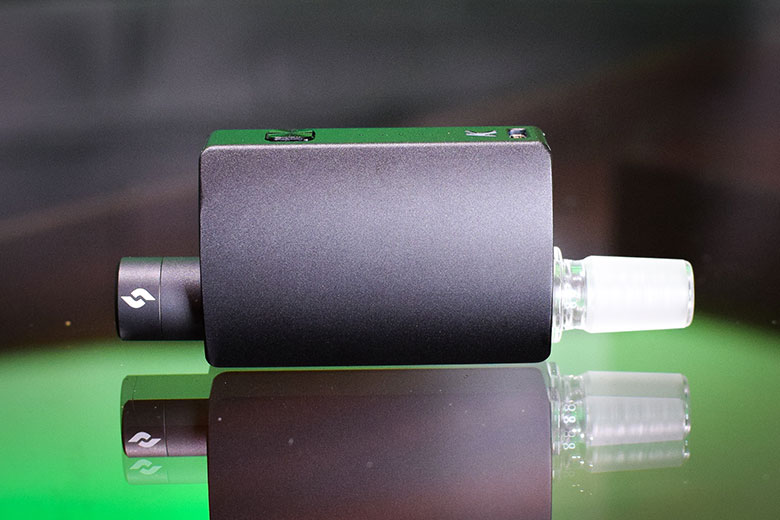 The concept is simple – load your wax in the atomizer on top, turn on the heat, then start taking draws through your rig. As vapor is formed it will travel down through the unit (see parts in bottom photo) and come out the glass adapter part.
It has four heat settings and the all-important "Sesh Mode" to keep the heater going for 60 seconds without having to hold the button. Double-tap the main power button to engage sesh mode, then you can keep taking draws for the whole minute.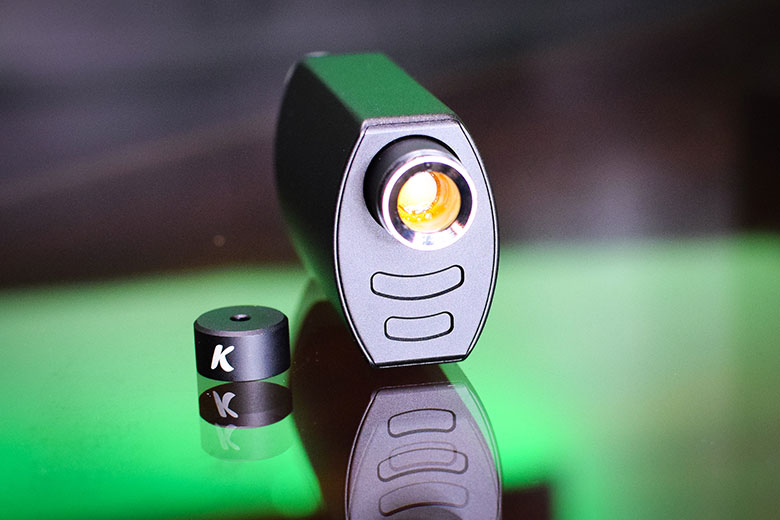 Ceramic is the name of the game with the SESSION – it has a ceramic-lined chamber and uses a ceramic plate heating element at the bottom. Strength, efficiency and flavor are the main advantages of using this style atomizer.
The heater is powerful and the battery life is good because of its 1200mAh capacity, which is more than its competitors. Charging is also fast through the USB-C port, a nice bonus.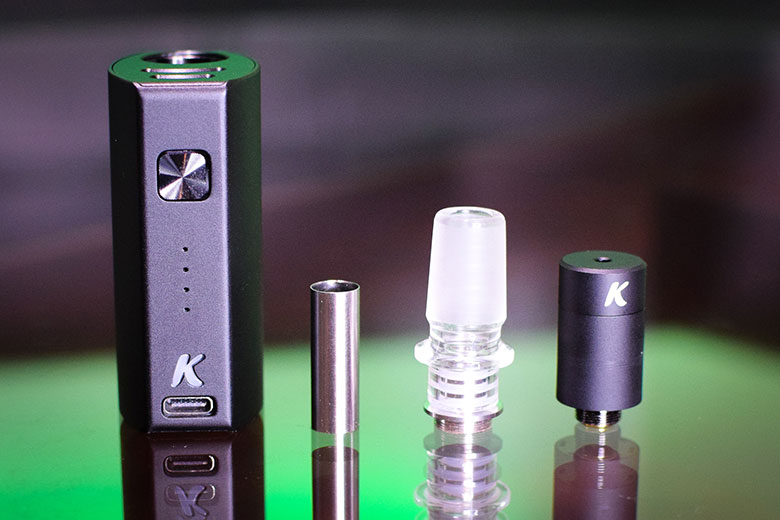 As you can see in the photo above they kept it clean and simple with this unit and I think that was a good move. The components are easily accessible and removeable for cleaning, and you can also see exactly what your vapor is touching, which is little more than a stainless steel tube.
It's also small and compact which I like a lot, and it feels good quality in your hand with the aluminum alloy shell.
Overall, I'm diggin it. You get great performance in a tiny package, and using it is super easy. Most importantly, it produces lots of vapor and tastes fantastic!
Buy one from the official KandyPens store and use promo code STAYUP30 to get 30% OFF the SESSION.