This is the new KandyPens Crystal 2 vaporizer pen for wax and oil concentrates.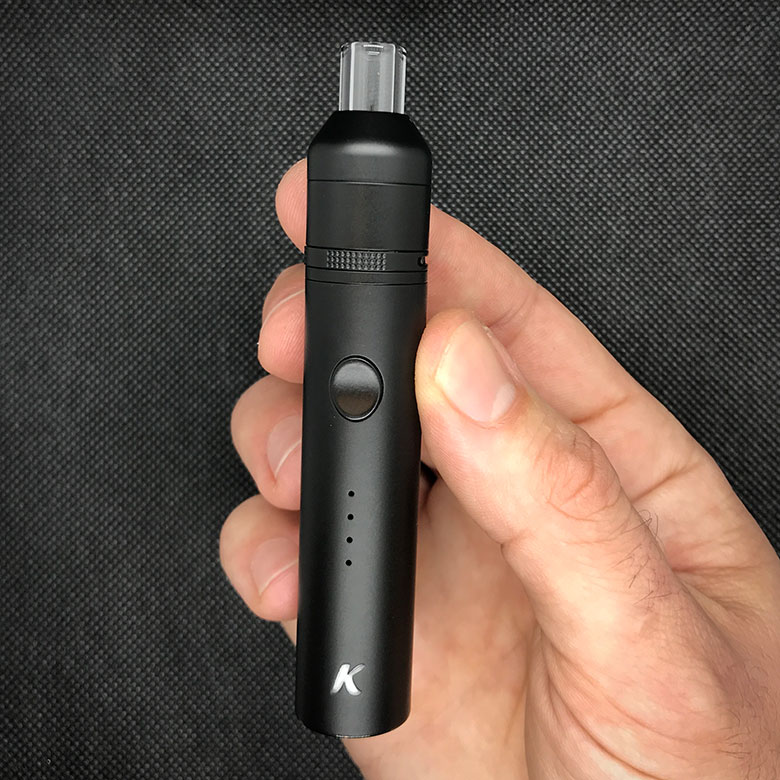 The original Crystal vape pen was on my best wax pen list since it came out in 2019, and it just got replaced by this new model.
Here's what I like about this one:
Quartz Bucket – It has a quartz crystal chamber where you load your wax or oil, which is ideal and recommended for the best flavor and maximum efficiency.
Adjustable Airflow – The Crystal 2 now has an adjustable airflow ring to easily open and close the five air holes to dial-in the perfect draw resistance for your liking. You can close them all up and get an old-school vape pen experience, or you can open it wide up and use it like a mini dab rig.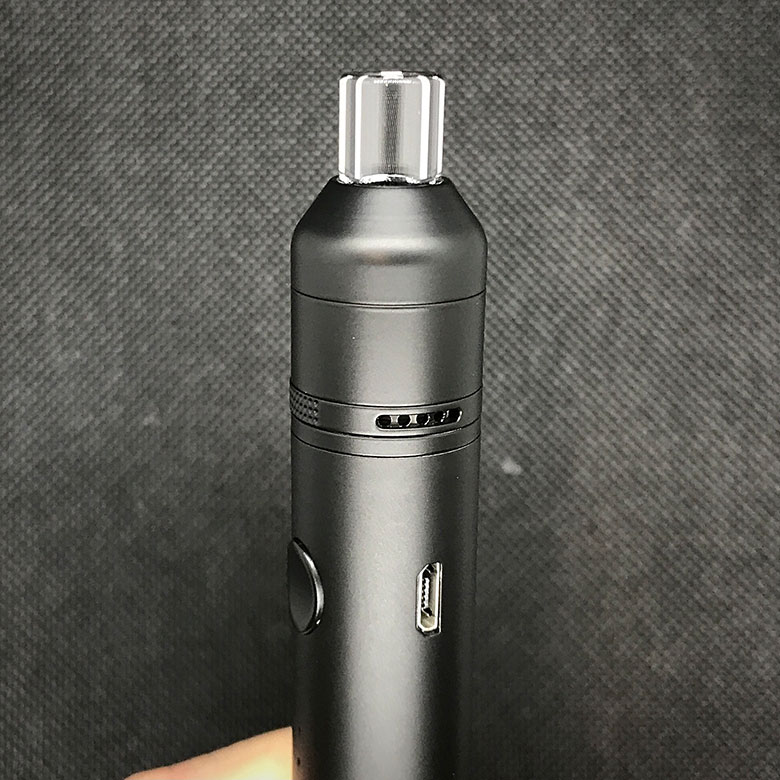 Sesh Mode – This is a convenience feature that lets you tap the power button twice and get ~10 seconds of heat. The standard way to use it is to hold down the power button while you're taking your draw, so this just makes it a little faster and easier to use.
High Efficiency – The quartz chamber has two big benefits and only one drawback. #1, Efficiency is through the roof. Your wax will last a long time in this pen and you only need to load a little bit. #2, The taste is incredible, it's the best you'll get from a vape pen. No metal coils means no overheating of your oil. Now the only trade-off here is that you don't typically get a large volume of visible vapor on the exhale, it's more on the discreet/stealth side.
Lifetime Warranty – One of the things I like most about KandyPens is their great warranty and how they treat their customers. If you have any problem at all with your pen they will make it right, it's in everybody's best interests to keep you with a product you're happy with.
I recommend the Crystal 2 most for those of you who value pure flavor and want to make your concentrates last as long as possible. The quartz bucket is #1 for taste and efficiency.
This is also a good pen for beginners since it's so easy to use, so if you're new to this you're on target.
Click here to buy one from the official KandyPens store, and use my promo code STAYUP30 at checkout to get 30% OFF the Crystal 2.